Fry to Be Honored at Electrochemical Symposium in May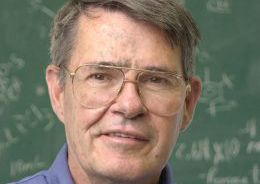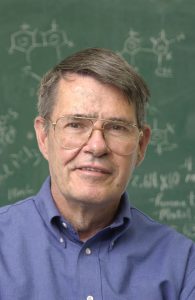 Albert Fry, the E.B. Nye Professor of Chemistry, Emeritus, will be honored at the Electrochemical Society National Meeting in New Orleans in May.
The symposium, aptly titled, "The 80th Birthday Trifecta in Organic Electrochemistry," celebrates Fry, and his two colleagues, Professor Jean Lessard of Sherbrooke University and Professor Denis Peters of Indiana University, who will all be celebrating their 80th birthdays.
"Besides having carried on research in organic electrochemistry for many years, each of us has served as chair of the organic and biological electrochemistry division of the Society, and Peters and I received the Baizer Award in organic electrochemistry," explained Fry. "Although I retired in January, I'm still carrying computational research in electrochemistry and will present a lecture on recent results of this computational work at the New Orleans meeting."