Wesleyan Named Finalist In NACE Technology Excellence Award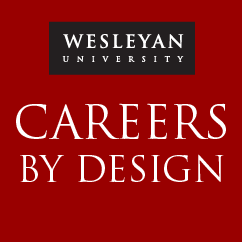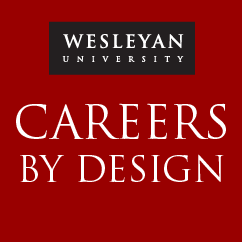 Wesleyan has been nominated and named as a finalist for the Technology Excellence Award presented by the National Association of Colleges and Employers (NACE). Awards are presented to universities and employers for "excellence in the use of technology and/or various social media outlets." Wesleyan earned this distinction for the Gordon Career Center's premier podcast series, Careers By Design, which highlights the careers of some of Wesleyan's most successful alumni.
Sharon Belden Castonguay, director of the Gordon Career Center and Rachel Munafo, assistant director of the Gordon Career Center, will present on the podcast series and represent Wesleyan at the NACE Professional Achievement Showcase in Las Vegas in June.
Speaking from a variety of different disciplines, the alumni featured in Careers By Design interviews offer advice on how they made the most of their Wesleyan education. Listeners have the opportunity to learn from a long list of various industry experts including Thomas Kail '99, known for his work on the award winning musicals In The Heights and Hamilton; Pete Ganbarg '88, the executive vice president and head of A&R for Atlantic Records; and Suzanne Gilberg-Lenz '88, a public figure involved with women's empowerment and public education, and an expert in women's and integrative health.
More on the Careers By Design program, as well as the remaining alumni interviews, can be found online.