Loui, Guetta '17 Author Paper on Brain Connections Between Sound, Taste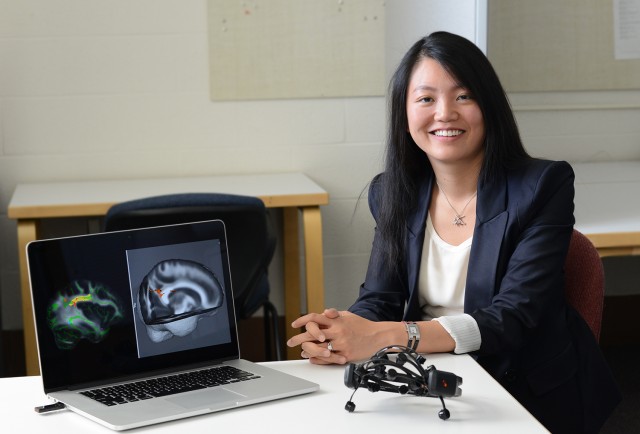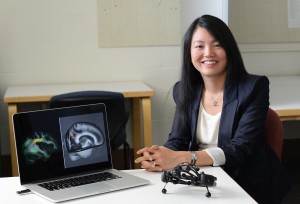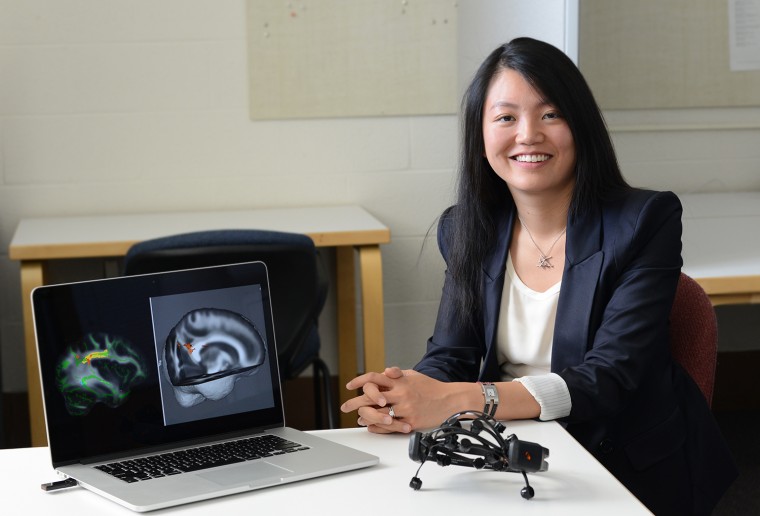 Assistant Professor of Psychology Psyche Loui and Rachel Guetta '17 are the authors of a new paper exploring how people form associations between sound and taste. The article, titled, "When Music is Salty: The Crossmodal Associations Between Sound and Taste," was published March 29 in the journal PLoS One.
Scientists know that music can be evaluated as sweet, sour, salty or bitter, depending on features in its composition such as pitch, articulation, or brightness. For example, higher pitches are often thought of as sweet or sour, and lower pitches associated with bitterness.
While previous research has studied this general area, Loui and Guetta implemented four experiments to explore if, and to what extent, humans form associations between complex sounds and complex tastes, and what mechanisms might underlie these associations. One experiment, conducted with 50 Wesleyan undergraduates, involved making matches between recordings of an original violin composition and four different flavors of custom-made chocolate ganache. Whereas past studies have used simpler auditory and gustatory stimuli (such as isolated pitches, or basic taste samples of flavored beverage solutions), "both violin music and chocolate ganache are categories of complex stimuli that enable fine-grained perceptual discrimination," the researchers explain.
Loui and Guetta write, "Our findings suggest that perhaps everyone, to some extent, has the capacity to form mappings between auditory and gustatory modalities." They found that individuals with musical training were no more accurate in their sound-taste associations.
The findings also support the idea that the pleasantness associated with each auditory and gustatory stimulus is a mediating factor in creating these sound-taste associations. That is, individual participants were likely to associate those music clips they found most pleasant with those chocolate samples that they enjoyed the most.
These findings may have applications for "food businesses and restaurant entrepreneurs in marketing products and optimizing consumer experience, capitalizing on emotional congruency between sound and taste." For example, cafes might choose certain music to enhance their coffee flavors, and the taste of beer might be affected by music being played at the bar.
Loui also is assistant professor of neuroscience and behavior, assistant professor of integrative sciences.