Garver '20 Trains in Air Force ROTC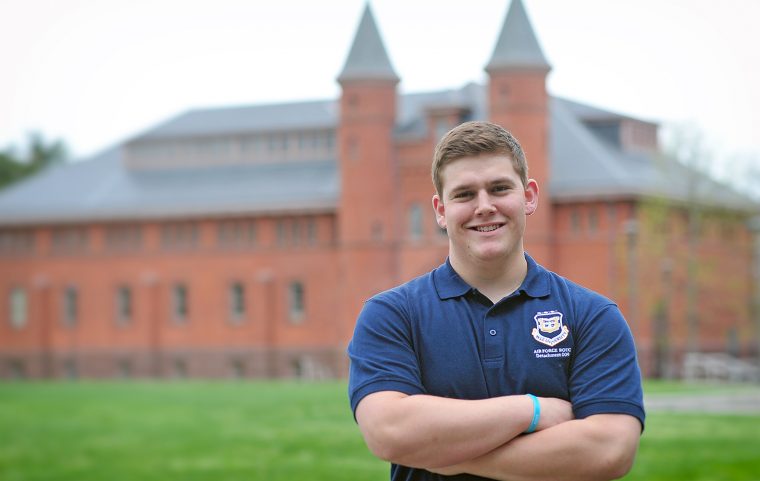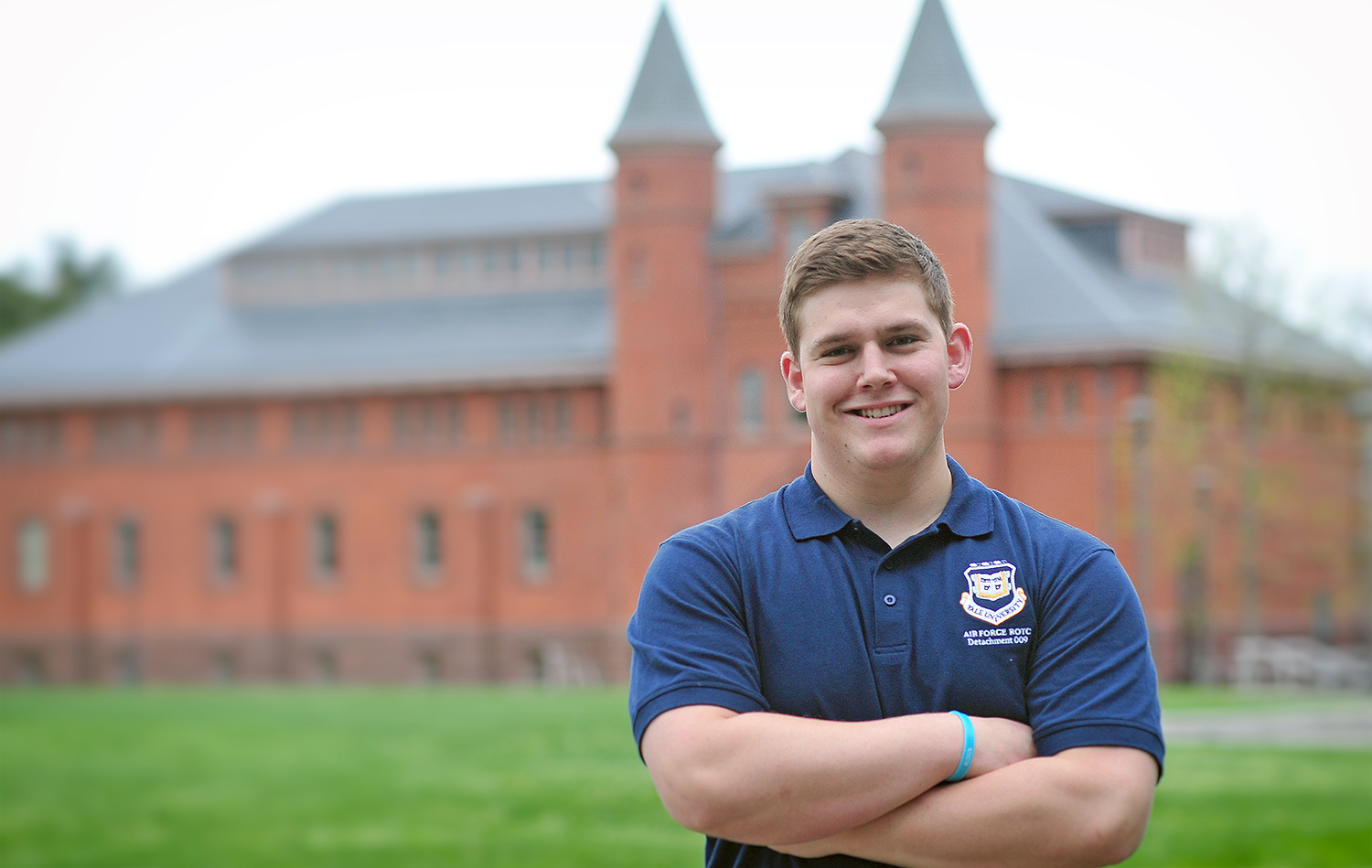 Every Thursday morning, beginning at 6 a.m., Dalton Garver '20 finds himself at Yale University engaged in physical training—ranging from weightlifting to running to core circuits. This is followed by marching practice, a review of Warrior Knowledge, and, on occasion, lectures from guest speakers about the Armed Services.
Garver, of Fresno, Calif., is believed to be the first Wesleyan student to participate in the Air Force Reserve Officer Training Corps (ROTC) at Yale. He joined this semester, but first decided to do ROTC as a junior in high school after talking to his brother's friend about his own experience in the Army ROTC at Fresno State.
"I joined because I have always wanted to be a lawyer as well as serve our country," said Garver, who plans to major in psychology. "I felt becoming a JAG (Judge Advocate General) for the Air Force would be a great way to do so."
Through his ROTC training this semester, Garver has developed skills in marching, Air Force doctrine, and—most importantly, he said—leadership.
"Being a leader is the main skill which transfers over to my studies at Wesleyan by helping me to be open-minded to all opinions in class, as well as responding to people very diplomatically and respectfully," he said.
Garver is also an offensive lineman on Wesleyan's football team.
"I juggle football, academics and ROTC by having a set schedule for each day that allots time for reading, studying, working out, and practices," he said. "While my schedule is quite demanding and hard, I feel it will definitely pay off when it's all said and done. Coach DiCenzo and Coach Ludwig, along with my other football coaches, have been so supportive of my taking part in the ROTC program."
"Dalton is a great kid," said Head Football Coach Dan DiCenzo, explaining that Garver started his ROTC training after this year's football season had ended. "I'm really impressed with any kid on my team who is focused and commits to something like this, especially if he plans to serve in the Air Force. I think it's going to help him continue to be a great leader for us and a great player."
Next year, as a sophomore, Garver's ROTC training will increase to two days a week. He will also attend specific classes at Yale as part of his training.
Garver explained that joining ROTC doesn't automatically commit one to join the Air Force. This decision can be made after sophomore year and after attending field training.
"My plans after graduating from Wesleyan are not yet concrete. I have multiple options to reach my goal of becoming a JAG," he said. "During my senior year at Wes, I will be applying for a scholarship, which only a few select cadets in ROTC receive nationwide. If I receive this, I will go directly to law school paid for by the Air Force. But if this doesn't work out, there are other paths I can take to becoming a JAG."