Junger '84, Garcia '99 Screen Their Work at the Tribeca Film Festival
This month, Sebastian Junger '84 and Liz W. Garcia '99 will each feature their films at the annual Tribeca Film Festival in New York City. Founded in 2001 by Jane Rosenthal, Robert DeNiro and Craig Hatkoff, the Tribeca Film Festival attracts nearly half a million attendees.
Junger, a journalist, author and filmmaker, is co-director, with Nick Quested, of the film Hell on Earth: The Fall of Syria and the Rise of ISIS, 
It follows an extended family's attempt to flee their homeland in the face of violence and tragedy. Edited down to 99 minutes from an extensive 1,000 hours of footage, it also captures the combat of Kurdish fighters in Sinjar and Shia Militias in Iraq.
Hell on Earth is the latest product of Junger's long-held interest in war journalism. He directed the award winning documentary Restrepo (2010), which documents US military personnel stationed in Afghanistan's Korengal Valley. This film would eventually become part of a trilogy that includes Korengal (2014) and The Last Patrol (2016).
Prior to his war journalism, Junger authored two notable works of nonfiction,The Perfect Storm, which was adapted into a film staring George Clooney, and A Death in Belmont. His writing and journalism has earned him a Magazine Award and a Peabody Award and has appeared in magazines such as Vanity Fair, Harpers and The New York Times Magazine.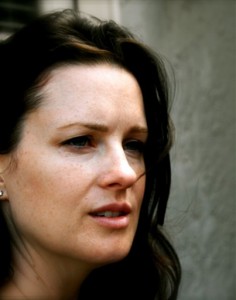 One Percent More Humid, which will also play at the festival, is director Liz W. Garcia's second narrative film. It follows two college-age childhood friends, played by Juno Temple and Julia Garner, who return home from school for a New England summer. Although together they engage in typical summer mischief, the effects of their shared past traumas become increasingly pronounced. Yet as they attempt to process their traumas, a rift eventually arises in their old friendship.
Deborah Rudolph, assistant programmer at the festival, describes One Percent More Humid as "a sun-soaked, atmospheric coming-of-age tale of two young women looking to free themselves from distractions, to repair their friendship, and help each other reach the other side of grief."
Previously, Garcia directed The Lifeguard, her directorial debut, which premiered in 2013 at the Sundance Film Festival. She was the co-creator of the 2010 TNT series Memphis Beat, and has written for television series like Wonderfalls, Cold Case, and Dawson's Creek. Currently she is writing the final installment of the Sisterhood of the Traveling Pants. Festival literature calls her "one of the most prolific female voices working today in film and television."