12 Wesleyan Alumni Receive Webby Nomination for 'Wolf 359' Radio Drama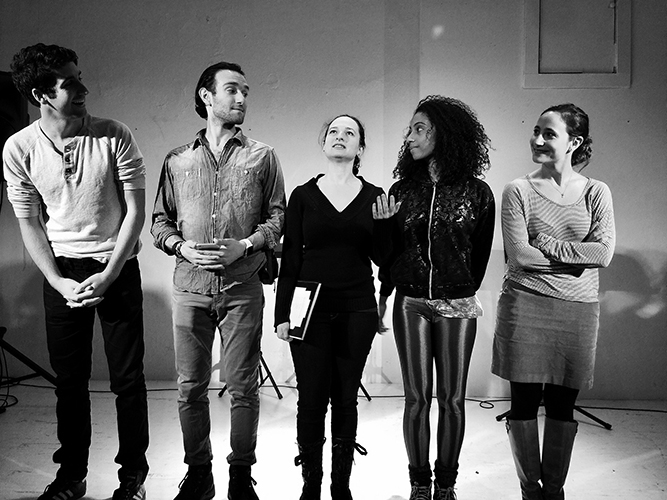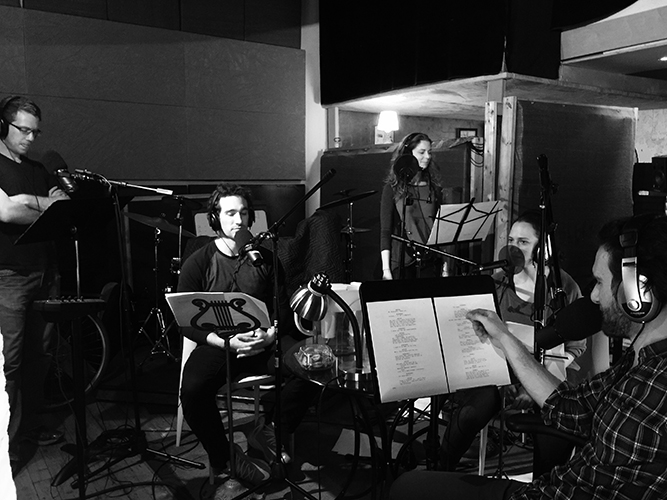 Gabriel Urbina '13 had been out of college for eight months when, "one day, for whatever reason, this idea for a show popped into my head." The show manifested itself as a radio drama called Wolf 359 which, four years later and in the midst of its final season, has found itself maintaining a vibrant cult following among its ever growing fan base and a finalist in the Digital Audio Drama category of the 2017 Webby Awards. Of further note: Wolf 359 is a hugely Wesleyan collaborative effort — of the 12 cast and production members, all are Wesleyan alumni!
Staff writer and producer Sarah Shachat '12 describes Wolf 359 as "a sort of wonderful way to work with awesome people you didn't know how to approach in college."
Wolf 359 is based around the life of the communications officer of the U.S.S. Hephaestus Research Station, Doug Eiffel (voiced by Zach Valenti '12), who is orbiting around the red dwarf star Wolf 359 on a scientific survey mission of indeterminate length. Eiffel's only companions are the stern mission chief Minkowski (Emma Sherr-Ziarko '11), the insane science officer Hilbert (also Valenti '12), and the station sentient, an often-malfunctioning operating system called HERA, (Michaela Swee '12).
While rooted in the sci-fi genre, Urbina says "no genre has made a conscious effort to stay out of the show," with inspiration drawn on from "conversations I have with the cast members about politics, philosophy, religion, and ecology." Urbina, Valenti, and Shachat all describe their time as film majors at Wesleyan as integral in their ability to, as Valenti says, "pull the magic trick that is film on the audience's nervous system with deliberate and intentful choice."
Urbina describes the experience of working on Wolf 359 as "a proof-of-concept for all of us, to feel that we can execute something creative that we can put out regularly." As a project that began as a side experiment in the midst of the busy lives of the cast and crew, "the fact that Wolf has found an audience that really cares about it is unspeakably cool," says Shachat.
As Urbina and Co. gear up to record their final season of Wolf 359 this summer, Urbina respond to the inevitable "what's next" question with, "The short answer is, 'We don't know'; the slightly longer answer is, 'We all would love to continue working together as much as we can.'"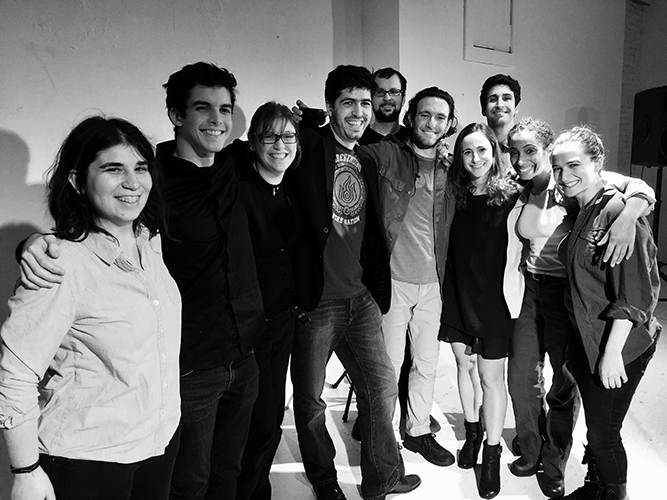 me and