Students Inducted into Honor Society, Win Awards At American Society for Biochemistry and Molecular Biology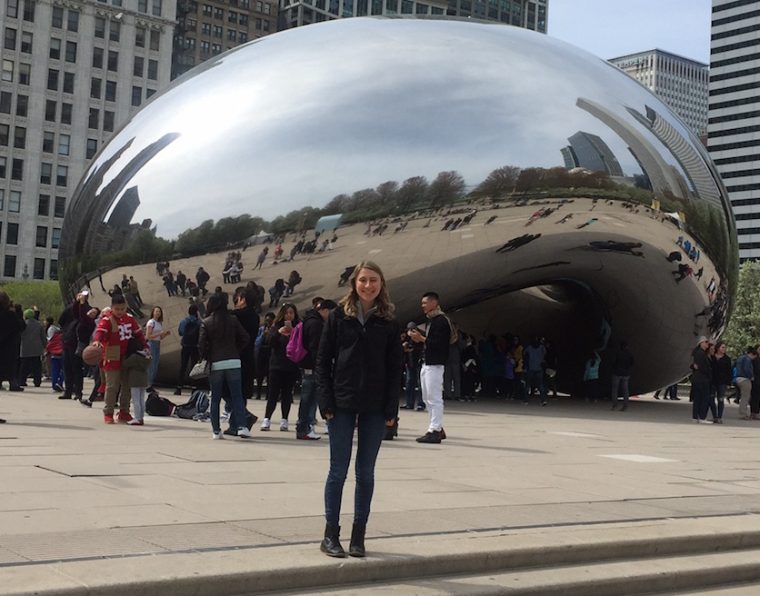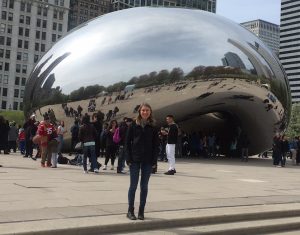 Five Wesleyan seniors were inducted into the American Society for Biochemistry and Molecular Biology honor society at the ASBMB annual meeting in Chicago, April 22-26. They are: Jennifer Cascino '17, Kaileen Fei '17, Julianne Riggs '17, Rachel Savage '17 and Stacy Uchendu '17.
The ASBMB Honor Society recognizes exceptional undergraduate juniors and seniors who are pursuing a degree in the molecular life sciences for their scholarly achievement, research accomplishments, and outreach activities. The mission of the society is to advance the science of biochemistry and molecular biology through organization of scientific meetings, advocacy for funding of basic research and education, support of science education at all levels, promotion of the diversity of individuals entering the scientific workforce, and publication of a number of scientific and educational journals, including the Journal of Biological Chemistry and the Journal of Lipid Research.
Bios of all the inductees, in alphabetical order, can be found here.
Riggs attended the meeting, where she took part in the induction ceremony and presented her research.
"Overall, it was a great experience. I got to present in the undergraduate poster competition and won honorable mention for best chromatin and gene expression poster. I also presented my poster to the general meeting," she said. "It was a huge conference and there was so much going on. It was great to talk to people of all levels of science, get their perspectives on what it takes to be a scientist, and hear them passionately discuss their research projects. It was also wonderful to talk to people who were researching similar topics to mine, and get their advice and validation on my work."
In addition, two students, Christine Little '18 and Cody Hecht '18, received ASBMB research awards. The $1,000 awards will support their research over the summer.