Students Honored with Academic Prizes, Fellowships, Scholarships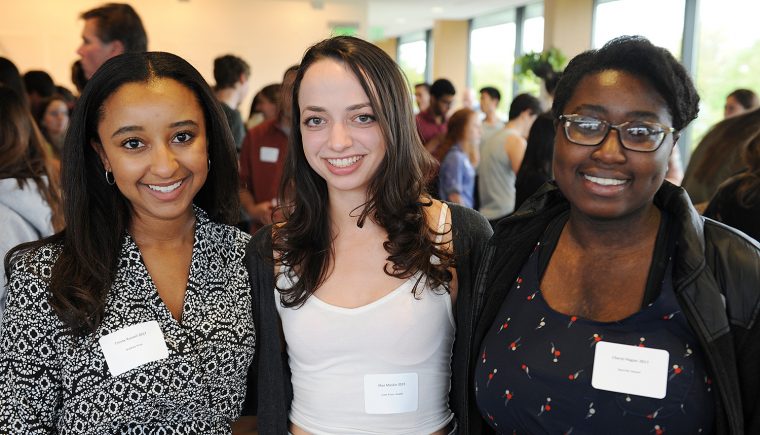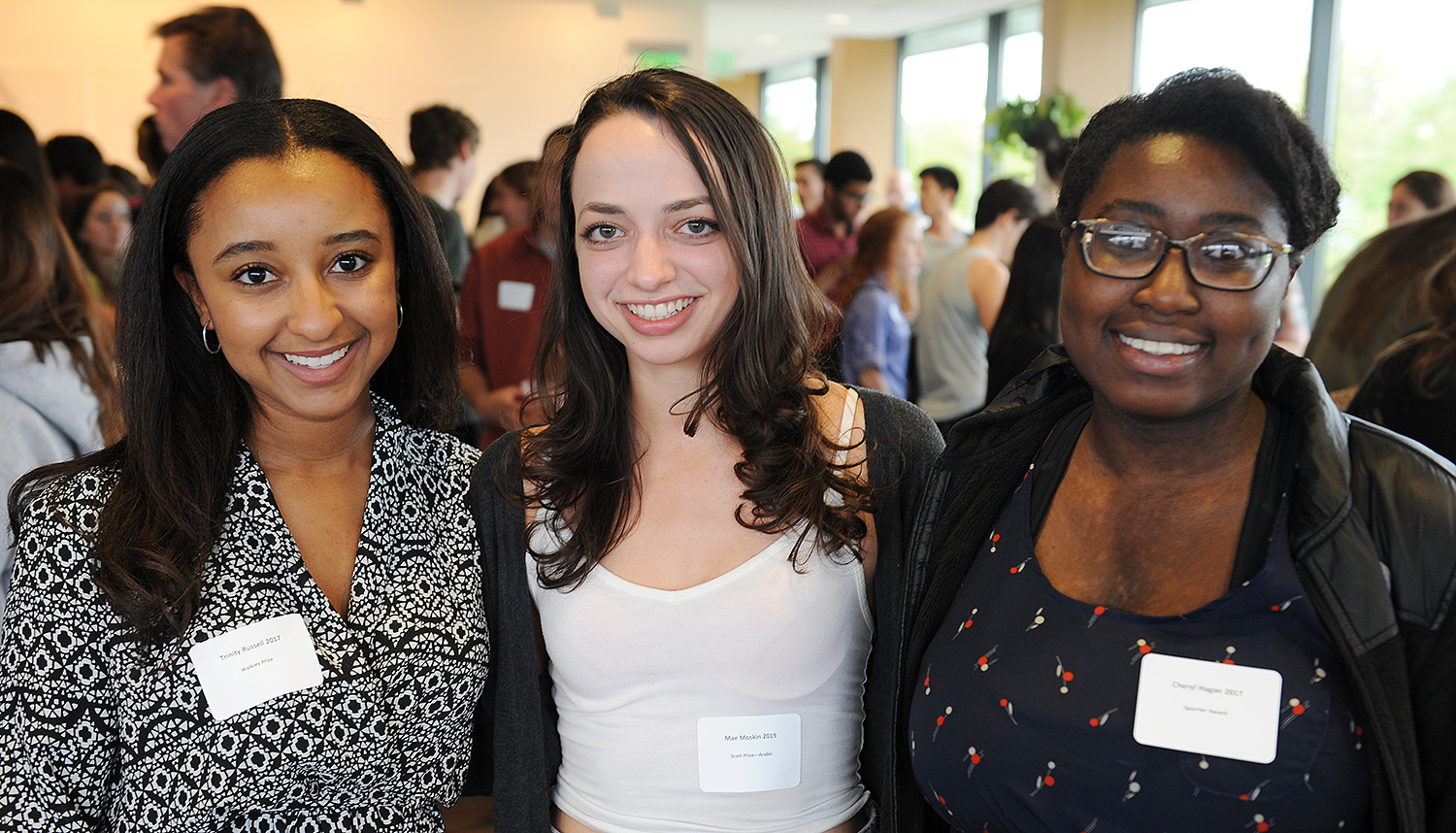 Students who received academic prizes, fellowships and scholarships were honored at a reception May 10 in Daniel Family Commons.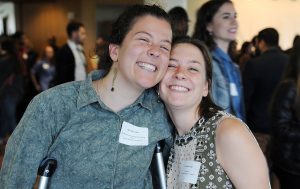 Among the awardees were Mira Klein '17, who received the White Fellowship for government and the Robert Schumann Distinguished Student Award for demonstrating academic accomplishment and excellence in environmental stewardship; Page Nelson '17, who received the Alumni Prize in the History of Art; Eric Meyreles '18, who received a Miller Summer Internship Grant to pursue an internship related to a potential business career; Ainsley Eakins '18, who received the university's Social Activist Award; Sofi Goode '17, who is the recipient of the Wilde Prize for excellence in economics; and AJ Wilson '19, who was honored with the Richard McLellan Prize for commitment to public service and diversity.
Also Casey Smith '17, who received the Mosaic Award for promoting cultural awareness and education on the issue of race, ethnicity, culture and/or sexual orientation; Rachel Earnhardt '17, who was honored with the Dutcher Prize for excellence in the History Department; Pau Rius Valor '20 and Rosalin Wilkin '17, who received the Lipsky Prize for possessing kindliness, quiet dignity and scholarship as a member of a choir; Nick Byers '19 and Ezra Kohn '20, who were recipients of the Winchester First-Year Essay Prize; Aidan Stone '17, who was honored with the Bradley Prize for excellence in chemistry; and Michael Ortiz '17, who received the Janina Montero Prize for promoting the health, visibility and participation of the Latino community at Wesleyan.
View all awards on the Student Affairs website.