McAlear Visits Former Students Odede '09, '12, and Perel-Slater '11 at Non-Profits in Africa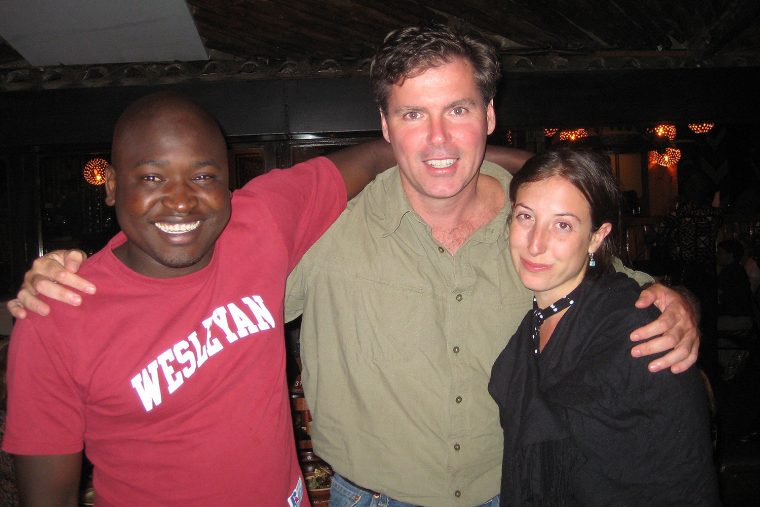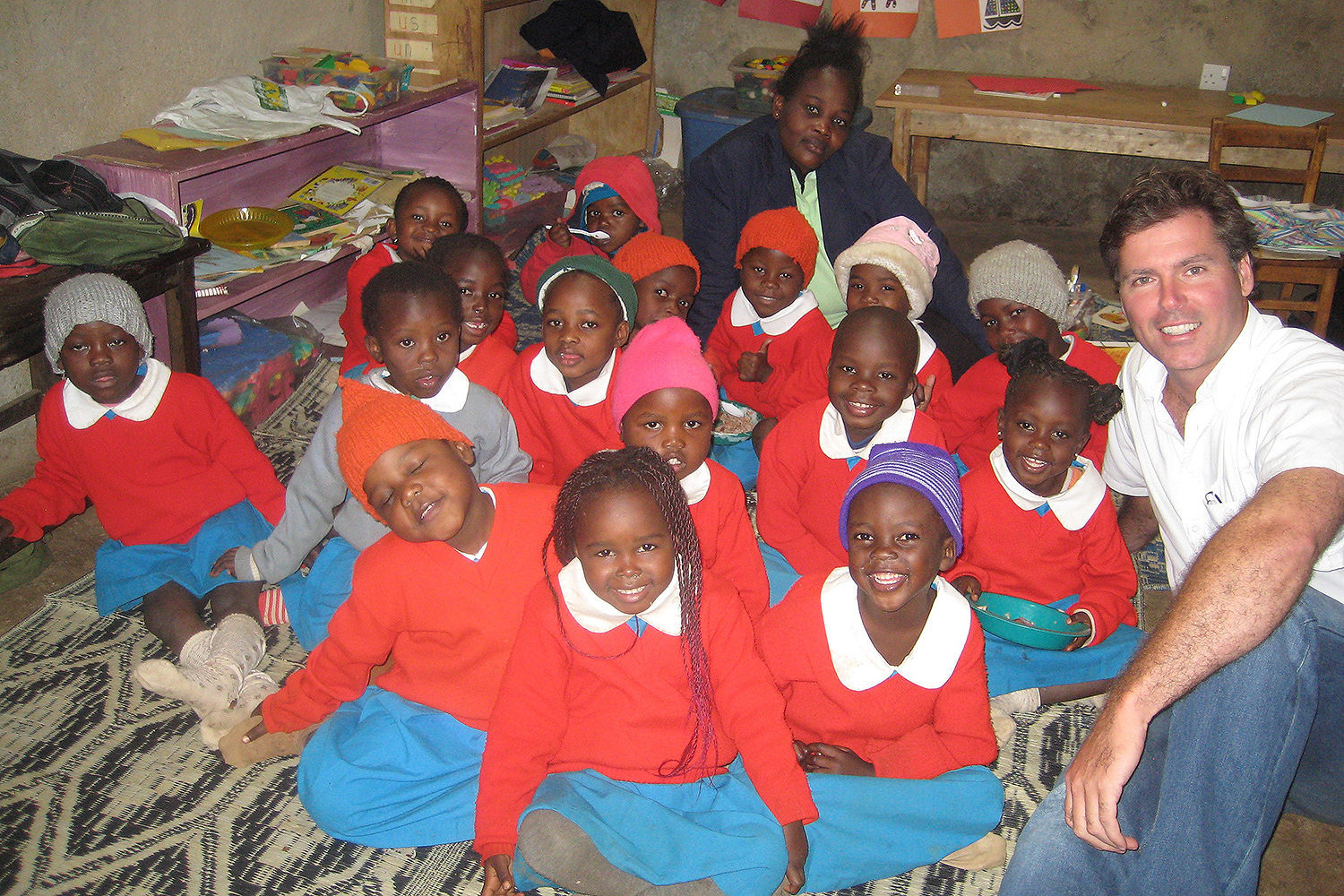 In March, during Wesleyan's spring break, Associate Professor of Molecular Biology and Biochemistry Michael McAlear took a trip to visit and catch up with three alumni whom he'd known when they were undergraduates, just beginning the nonprofits for which they are now known. McAlear doesn't see them often: they live and work in Africa. All three had received Wesleyan's Christopher Brodigan Award in their senior year, for research or work in Africa.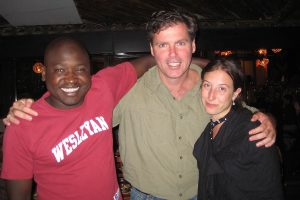 McAlear's first stop was in Kibera, the largest slum in Kenya, and home of SHOFCO, Shining Hope for Community, the nonprofit begun by Jessica '09 and Kennedy '12 Odede. Linking education for girls with community services, the organization has grown since McAlear had last visited in 2010 to help set up the school, when it held only two classes of girls ages 6 and 7, and the group was building a clinic was built to honor Johanna Justin-Jinich '10, the student slain in the spring of 2009. At that time, McAlear offered the young students a lecture on clean water and also became a sponsor for one little girl, a responsibility and relationship that is ongoing,
"I was overwhelmed by the need in Kibera— and the optimism and fearlessness of Kennedy and Jessica; you couldn't help being swept up by that," McAlear recalls. "They were so young and naïve that they didn't know what they couldn't do—so they just kept on doing things."
Now, he reports, SHOFCO is providing education to more than 400 children, they employ hundreds of people, they have a bank and an economic zone where people are sewing and making items, their clinic that sees several hundred people a day, and they have clean water from a well they drilled that is piped throughout the community.
"Superlatives can't do it justice to how much Jessica and Kennedy have accomplished in seven years. They've marshaled resources and are bringing people together for a common good," McAlear says.
"I gave a lecture to grades six, seven, and eight on antibiotics, vaccines, viruses, and antibodies—some of the same girls I spoke to last time. They were so smart, so inquisitive. I've given hundreds—thousands—of lectures in my life and I've never had a class so engaged."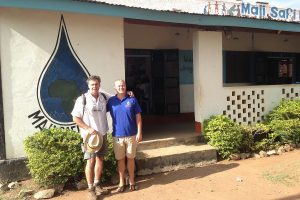 After a few days with the Odedes, McAlear  packed his backpack and headed out on a series of crowded matatus (local minibuses) for a two-day journey across Kenya and Tanzania to Shirati, Tanzania. This is where Max Perel-Slater '11 does his work with the Maji Safi Group, which means "clean water" in Swahili. Perel-Slater dreamed of launching this initiative while he was at Wesleyan, and McAlear's department, MB&B, awarded him a Scott Prize— grant money that, along with the Brodigan Award, helped Perel-Slater begin his project.
Now, five years after the founding of Maji Safi in 2013, Perel-Slater is Tanzania director of the organization. The group also has a second base of operations in Colorado, the seat of their fundraising. The Maji Safi Group's mission is to promote health and disease-prevention behaviors in underserved and impoverished areas through holistic community empowerment and by working predominantly with local women and youth.
By providing access to clean water, along with health and hygiene education, the Maji Safi Group is changing lives, says McAlear. Hopping on the back of a motorcycle, he followed a few of the Maji Safi workers to a school for their outreach program.
"I told him, 'Max, I'm so happy for you! You knew what you wanted to do and you went out and did it,'" McAlear recalls. "So many students graduate and take a few years to figure out what direction to pursue."
"Max and Jessica and Kennedy  are incredible young people doing incredible work," he says. "The need is enormous where they are; the impact they have is huge. Seeing them makes me step back and think about what is important. Where should I channel my energies?
"For as long as I live, I will try to help out Max, Kennedy and Jessica, and the Center for Prison Education. It's the great benefit of being a professor here, to get to know bright, talented young men and women, and to follow them, see how they grow. It's a privilege to be a witness and a helper."
Additional photos of McAlear visiting with students in Africa are below: