Kini '13 and Edizel '14 Direct Music Video about White Privilege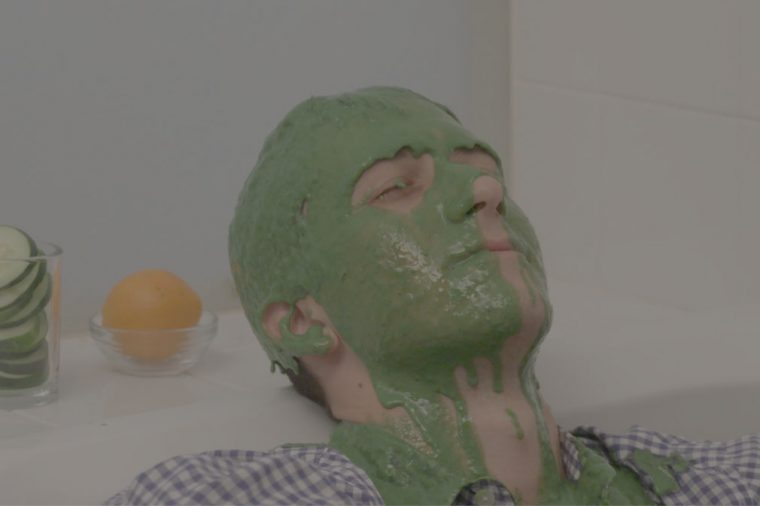 (By K Alshanetsky '17)
Multimedia artists Aditi Natasha Kini '13 MALS '16 and Hanna Edizel '14 recently premiered the music video for "Park Slope," a song from rapper, producer and 2010 Wesleyan alumnus OHYUNG. The co-directors were joined by cinematographer Neo Sora '14 and actor Stephen Acerra '12 in creating an absurdist accompaniment to OHYUNG's record, which parodies Brooklyn gentrification and the "lifestyle" it sponsors for white gentrifiers.
Focusing on Park Slope, one of New York City's most affluent neighborhoods, OHYUNG and his collaborators enter into a larger citywide and national dialogue about the ever-growing problem of gentrification. As Kini explains in an interview with Brokelyn, "Park Slope is a petri dish for everything bad that's happening in New York." The video depicts the disturbing phenomenon of displacement in lower-income neighborhoods, while forcing the people invading these spaces to consider:
What indelible dirt has lead you down this path? Might it be the cancer of privilege? Does your white guilt subliminally prevent you from enjoying your egregiously lavish lifestyle to the fullest? Where does the cleansing end?
This video project comes on the heels of the interdisciplinary art exhibit Inherited Trauma, which Kini curated at Local Project Art Space as part of the Long Island City Arts Open Festival this past May. The interactive show raises difficult questions about memory and time, exploring how trauma is passed down from generation to generation. Featured artists include Hanna Edizel, Hira Jafri '13, Zain Alam '13 and Vikrant Sunderlal Chandel '15; performers included Rob Rusli '10, Matt Chilton '16, Deren Ertas '16 and Cameron Couch '13.
Read more about Inherited Trauma here, and click here to listen to music from OHYUNG.