Wesleyan Presence Celebrates BRC Success at The Way Home Gala; Swanson '77 Honored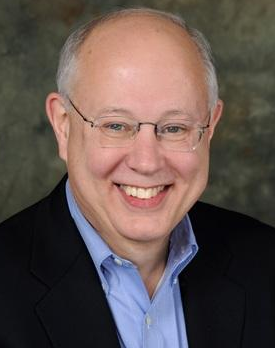 On June 12, Bowery Residents' Committee (BRC), one of New York City's largest providers of housing and services for homeless adults, honored longtime BRC board member Richard Swanson '77 at the organization's seventh annual gala. Swanson, a trustee of BRC, is managing director and the general counsel of York Capital Management, as well as a member of the firm's executive, operating and valuation committees.
On the BRC website, Swanson explains his decision to join the board as his effort "to be able to give something back to the City of New York, which has treated me so well over my legal career.… We all have a responsibility to our fellow citizens who are less fortunate than ourselves."
Muzzy Rosenblatt '87, BRC chief executive officer and president, described the event as an opportunity to "celebrate BRC and the people we serve," and noted that Ali Stoker—the Broadway singer, actor and activist—was a particularly appropriate performer at the event, named The Way Home Gala. "Ali's motto and ongoing efforts to 'make your limitations your opportunities' encapsulates what we at BRC and our honoree, Richard Swanson, help the clients at BRC to achieve," wrote Rosenblatt in a letter to BRC constituents and supporters.
At the gala, which was chaired by BRC board member Andrew Goffe '90, donors and clients marked some of the year's high points, including the organization's venture into affordable housing development, an innovation that received favorable attention from Crain's New York. After the gala, Rosenblatt further noted that the organization had raised funds to provide 64 men and women with the opportunity to participate in BRC's highly effective Workforce Development Program.
Swanson is also a trustee of the New York County Lawyers' Association and past chair of the Wesleyan Alumni Fund. Other BRC board members serving with Swanson and Goffe include Richard Eaddy '83. Julia Hodgson '88, and Todd Snyder '84, P'19, and the event was attended by dozens of Wesleyan alumni, including trustees Phoebe Boyer '89, P'19; Karen Freedman '75, P'05; and Betsey Schmidt '89. In light of these Cardinal connections, Swanson invited Wesleyan friends, including university staff members, to join the celebration that evening.
In a congratulatory note, Wesleyan President Michael Roth '78 wrote: "I've long known and been grateful for how generously you serve the Wesleyan community. Now I have a glimpse into what you give to your community of New York City."