Fowler, Gollust '01: Local TV News Is Making it Harder to Repeal Obamacare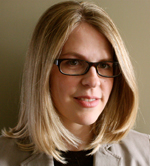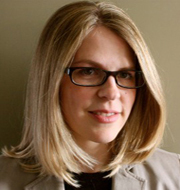 Writing in The Washington Post, Associate Professor of Government Erika Franklin Fowler and Sarah Gollust '01 show how local television news coverage is making it more difficult for the Senate to repeal the Affordable Care Act, more commonly known as Obamacare.
"The ACA repeal was always going to be a tough, uphill battle in the Senate, as we explained here in May. The stakes are high — both for the millions of Americans who now have insurance through Obamacare, and for the Republican Party that promised to repeal it," they wrote. "Senate efforts have failed so far for a variety of reasons. But here's one that hasn't yet been explored: local television news. That drumbeat of coverage in their home districts during Senate debates may have made some GOP senators think twice about angering constituents — including those of their own party."
The Wesleyan Media Project has been tracking mentions of health-care reform on local television news since the American Health Care Act (AHCA) was unveiled in March. Their theory is that local TV covered the ACA and the AHCA quite differently. Their earlier analysis of ACA news coverage in 2013-14 found local TV was more likely to focus on political conflict and its winners and losers than on the policy details of the law. While a careful analysis of AHCA coverage is not yet available, it appears local media coverage has focused more on what popular benefits might be lost with the new law. They conclude:
Of course, we do not know yet precisely how local TV covered the Republican repeal and replace effort. But a look at the drop in public approval of efforts to repeal the ACA suggests that local TV coverage cannot have made things easier for wary GOP senators. On the one hand, they face a public that largely disapproves of the proposed repeal; on the other, they made campaign promises that may come back to haunt their reelection chances.

Whatever happens in the coming days or weeks, the ACA repeal debate will surely keep showing up prominently in news coverage. Journalists will be digesting the results. And then discussion of the ACA will return in yet another medium that matters: the political advertising campaigns leading up to the 2018 elections.