Rudensky's Post-Putin Era Photographs on Display at Davison Art Center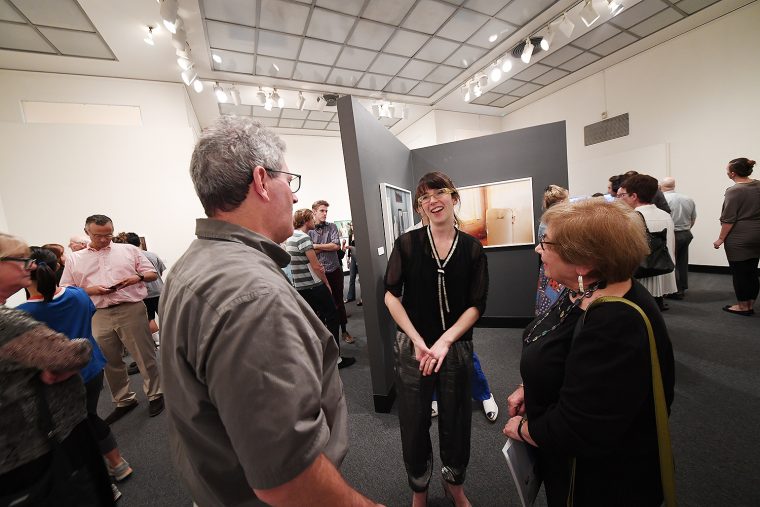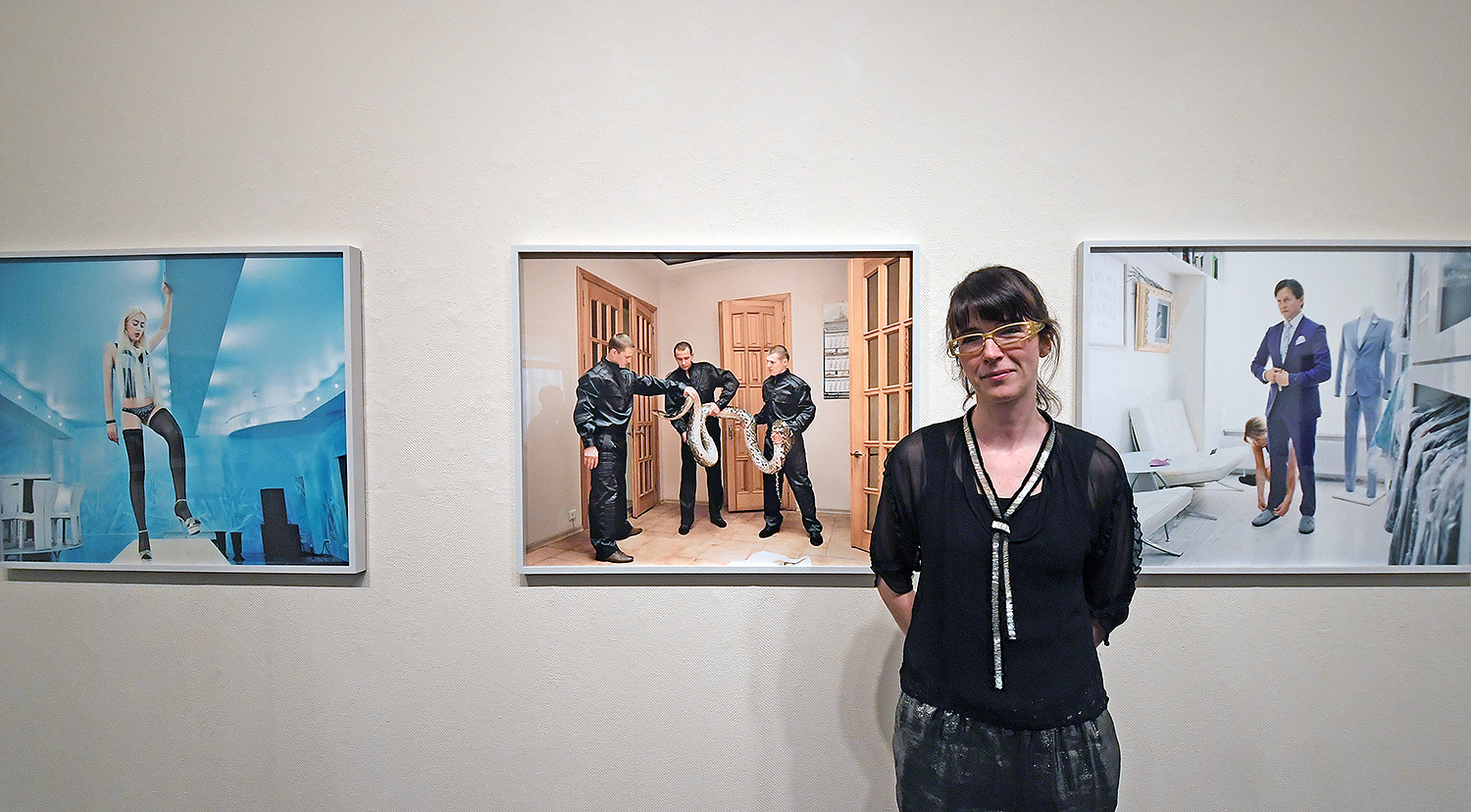 For more than a decade, Assistant Professor of Art Sasha Rudensky '01 has repeatedly returned to Russia and the post-Soviet territories to photograph a lost generation that has come of age during the Vladimir Putin era.
On Sept. 13, Rudensky debuted a collection of these photographs at an exhibit titled "Acts and Illusions" at the Davison Art Center. The exhibition presents 24 photographs together with a video installation, revealing an unsettling view into contemporary life in the New East. Elijah Huge, associate professor of art, associate professor of environmental studies, collaborated with Rudensky on the video installation. Clare Rogan, curator of the Davison Art Center, coordinated the exhibition.
Studio arts major Rudensky was born in Russia and moved to the U.S. when she was 11 and returned as an artist in 2004. She's also an assistant professor of Russian, East European and Eurasian studies and teaches Photography I and Digital Photography I this fall.
CTNow featured Rudensky's exhibit in a recent article.
Photos of the "Acts and Illusions" reception and gallery talk are below: (Photos by Olivia Drake)