BA/MA Student Antonellis '17 Awarded Scholarship for Energy Technology Research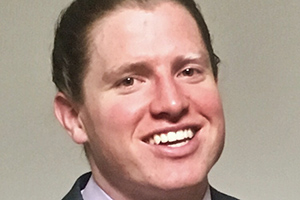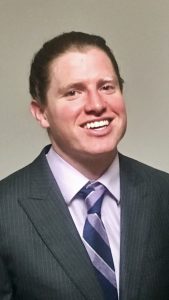 Nicholas "Nicky" Antonellis '17, a BA/MA student in physics, is one of 14 students in the U.S. selected to receive a $10,000 scholarship from the Directed Energy Professional Society (DEPS).
Candidates for the award must be full-time graduate students who are interested in pursuing or are currently studying the directed energy technology areas of high-energy lasers or high-power microwaves.
Antonellis is interested in using his knowledge in photonic device design and computational simulations in order to eventually improve upon medical technologies.
"Photonics has really broad applications and will be increasingly used for computing and various medical devices as more and more is invested into this research area," he said.
Between his junior and senior year at Wesleyan, Antonellis completed a summer of research at the Department of Electrical Engineering at the University of California—Santa Barbara as part of the National Science Foundation's Future Leaders in Advanced Materials program.
"After this program, I sought out a lab where I could continue research in the field of photonics and electrical engineering," he said.
When Antonellis returned to Wesleyan in the fall of 2016, he began working with Tsampikos Kottos, professor of physics, professor of mathematics, professor of integrative sciences, and Roney Thomas, a postdoctoral research associate in the Physics Department. "They have been extremely helpful and valuable mentors providing expert advice and consultation whenever I have needed it for our various research projects together," Antonellis said. "I have them to thank for so many great research skills I have gained at Wesleyan. We're also in the process of publishing a paper together."
Antonellis also credits his parents, Anthony '86 and MaryAnne Antonellis P'15, '17, for their endless support.
Once Antonellis completes his MA he plans to take off from academic research to pursue a job in industry—either in a research or consulting role. After gaining work experience and exposure to a non-academic environment, he plans to pursue a PhD program in engineering or physics.
The DEPS fosters research, development and transition of directed energy technologies for national defense and civilian applications through professional communication and education. Since 2011, DEPS has provided more than $715,000 in scholarships. The funds for these awards are provided by grants from the High Energy Laser Joint Technology Office, the Office of Naval Research and DEPS.
The award announcement was published in Laser Focus World.