Roth Argues Colleges Must Not Turn Back the Clock on Efforts to Combat Sexual Assault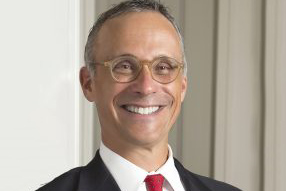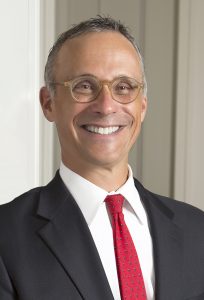 In response to recent signals from the Trump administration that it plans to re-visit enforcement of Title IX on college campuses, President Michael S. Roth writes in The Washington Post to reaffirm Wesleyan's commitment to support and protect the rights of survivors of sexual violence while also protecting the presumption of innocence and due process of the accused.
Roth writes: "At my university, we regularly review procedures to ensure that adjudication is supportive of those who come forward with reports of being attacked, and that the process is fair in assigning any responsibility to a particular individual. We will pay close attention to the reports filed with the Department of Education in the coming weeks, and we hope to learn from them."
Arguments that sexual violence on campuses should just be dealt with by the criminal justice system are "simplistic and out of touch with the realities of student lives and the criminal-justice system," he writes. "At Wesleyan, we work closely with local law enforcement so that if a survivor of sexual assault wants to pursue a criminal complaint, she or he has a clear, workable path to do so. But those who point to the criminal justice system as an arena of fairness for rape victims are at best being naive. Cooperating with the criminal-justice system should in no way ease the burden on colleges to create a more equitable campus culture. Federal officials in the Obama years were right to remind us of this burden in case the voices of often vulnerable student groups were not coming through clearly enough. "
Roth adds:
Adjudication guidelines and the spectrum of a college's responsibility in regard to sexual harassment and assault will doubtless continue to evolve, but it would be a huge setback if new policies discouraged victims from reporting and schools retreated to smug satisfaction about the lack of sexual assault complaints on their campuses. Colleges should make it easier for students to report assaults and to have confidence in a process of adjudication.   

Higher education must not be allowed to return to a time when schools could turn a blind eye to sexual assault without fear of consequences.