WesPress Book Longlisted for 2017 National Book Award for Poetry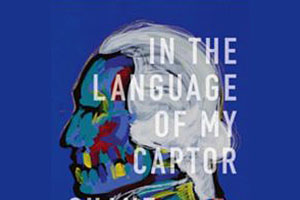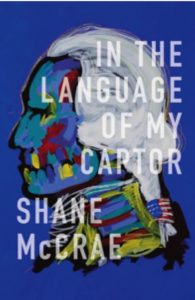 For the second year in a row, a book of poetry published by Wesleyan University Press has been longlisted as one of ten nominees for the National Book Award for Poetry. This year's nominee, In the Language of My Captor, by Shane McCrae, examines the idea of freedom told through stories of captivity. Comprised of historical persona poems with a prose memoir at its center, the book addresses the illusory freedom of both black and white Americans.
"We are delighted and honored that Shane McCrae's book is on the long list for poetry—and to be in such esteemed company," said Suzanna Tamminen, director and editor-in-chief of Wesleyan University Press. "It's a tremendous achievement for our press, following on the heels of last year's National Book Award finalist for poetry, Archeophonics, by Peter Gizzi."
Two additional WesPress books of poetry have been recognized by the National Book Awards in the last decade: Brenda Hillman was longlisted in 2014 for Seasonal Works with Letters on Fire, and Rae Armantrout was a finalist in 2007 for her book, Versed, which went on to win the Pulitzer Prize.
"We will have our fingers crossed for Shane, and in the meantime we are gratified by the attention that this news brings to the book and the Wesleyan poetry program," Tamminen said.
Judges for the 2017 National Book Award for Poetry include Nick Flynn, Jane Mead, Gregory Pardlo, Richard Siken and Monica Youn. Finalists for the honor will be announced on Oct. 4, and the winner will be revealed during an awards ceremony on Nov. 15 in New York City.