Wesleyan Defeats Tufts During Night Football Game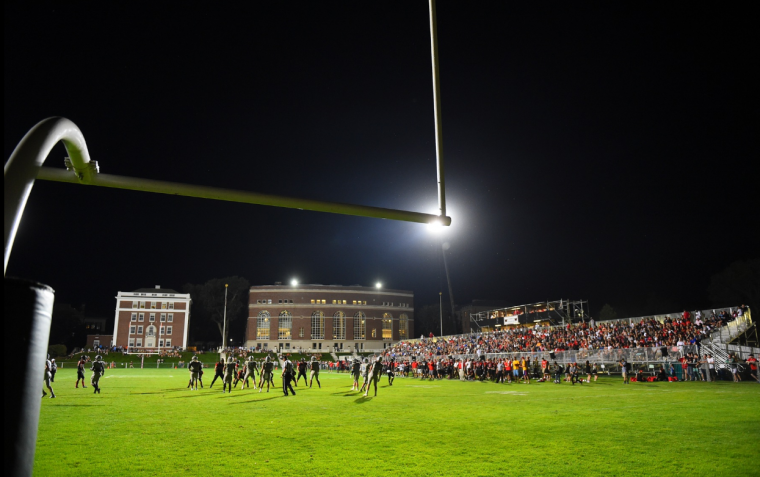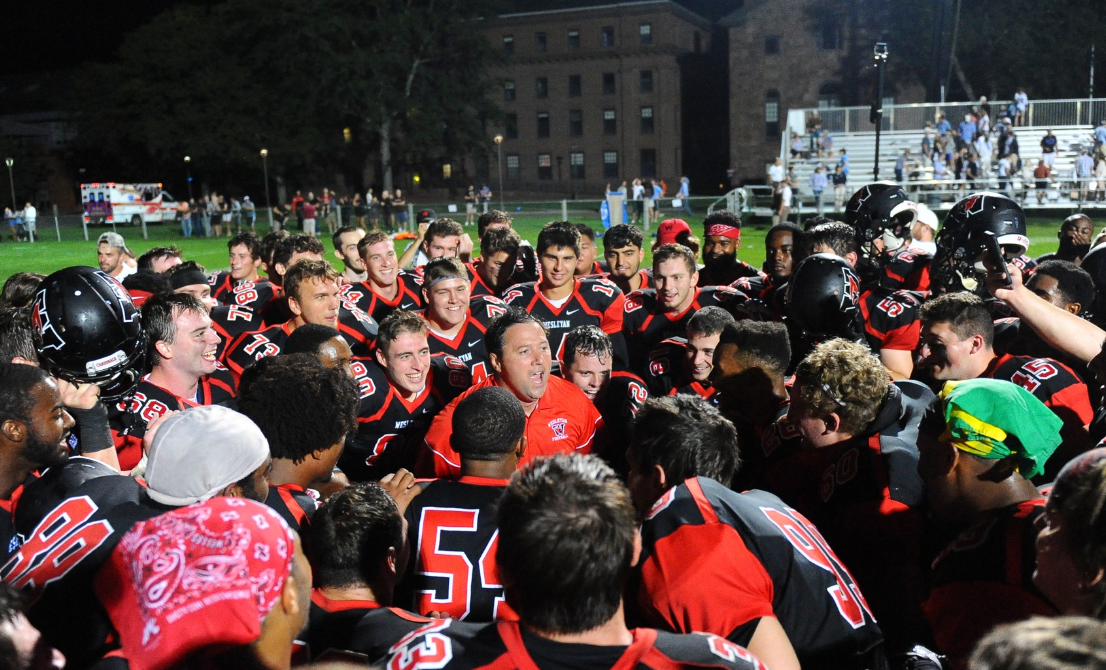 Trailing by 14 with just over 10 minutes remaining in regulation, quarterback Mark Piccirillo '19 helped orchestrate an incredible comeback as the Wesleyan University football team defeated Tufts University Sept. 23 in overtime, 24-17. The Saturday game was the second night game in school history, as the Cardinals picked up its first win of 2017.This is DiCenzo's eighth season coaching, and third season as head coach in 2017.
Piccirillo found captain Eric Meyreles '18 in the corner of the end zone for a 24-yard score with :06 on the clock, and minutes later connected with senior Mike Breuler for a 14-yard game winning touchdown in overtime. On the Jumbos' ensuing possession, captain Shayne Kaminiski '18 sealed the victory with an interception.
The Wesleyan offense managed just three points until the 10:09 mark of the fourth quarter, before Piccirillo and his receivers started to click. He completed 23-of-37 passes for 279 yards, three touchdowns and one interception, while Breuler amassed an incredible 201 yards receiving on 13 catches and one score. Meyreles finished with two touchdowns on four receptions and 53 yards. For more information on the game and photos visit this article on the Wesleyan Athletics website.
Watch a video recap of the game below:
View photos of the game below: (Photos by Steve McLaughlin)