Artist/Designer Marowitz '81 Rocks A Grammy Nomination with Best Recording Package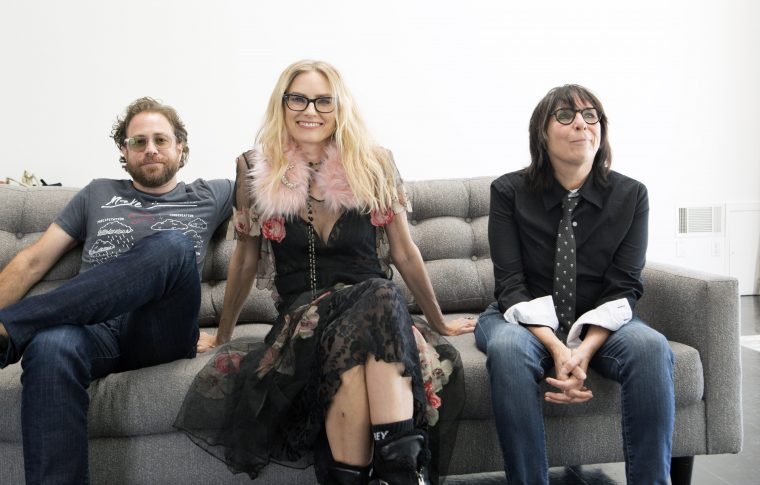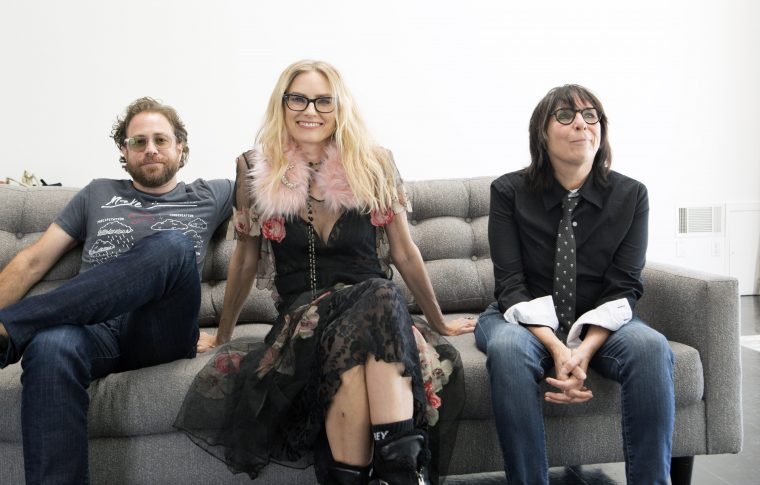 This year the list of Grammy nominations includes work by Gail Marowitz '81. Founder of The Visual Strategist, a company devoted to designing for music, Marowitz is not a first-timer on the coveted list. Her work has garnered her three nominations in the Best Recording Package category, with a win in 2006.
Now in the running is Marowitz's work on Jonathan Coulton's Solid State.
Marowitz, who claims "a misspent youth, looking at albums in record stores" and sends e-mails under the name "childorock," says that her fascination with album covers began when she was 6 and her older brother brought home the Beatles' Revolver. "There was so much to look at—drawings and collage. I remember staring at it for long periods of time."
A guitarist, as a teen she dreamed of joining a band and later making a career in art ("I felt I had something I wanted to explore"), but her parents insisted that a liberal arts education come first.
She settled on Wesleyan because, "It seemed to have a love of music so I thought, I can do well here." She became an English major, partially captivated by a visual—a brochure with a photograph of English Professor Phyllis Rose standing in a garden—as well as by the academic background of her adviser-to-be ("I remember it still: BA, Radcliffe; MA, Yale; PhD, Harvard").
During her undergraduate years, she also played in a number of bands, eventually joining one that booked an eight-gig New England tour, with days on the road, all loaded into a single van.
"After I did that, I was, 'Okay; I'm out. This is not for me,'" recalls Marowitz. She sought another pathway into the music industry through art, though she admits that she was at first playing catch-up. She lacked the benefit of a pure studio arts/design background, but, she says, "I worked the most tried-and-true way to get music clients You love music and you hang out at shows, and you meet bands and they say 'Hey, we need a poster."
That turned into creative director positions at three major record labels. At one of those she met singer-songwriter Aimee Mann. "We're just kindred spirits; we got along, right from the start. And we can be prickly; we both have a reputation for that. I think any time you're a female with a pretty solid sense of what you will do and what you won't, you're labeled." When Marowitz left to form her own design firm, Mann followed, later bringing Ted Leo and their collaborative work as The Both.
In 2006, Marowitz designed the cover for Mann's The Forgotten Arm, a collection of songs around the story of a boxer who is down on his luck, which won the Best Recording Package Grammy.
"I shared that Grammy with Aimee," says Marowitz. "She came to me with the illustrator, Owen Smith. And somehow the pulp novel idea came to me; his work had that style, and the story was pulp fiction-y in its arc."
For this year's work under nomination, Marowitz started by listening to the album: "the beginning of all inspiration" for her work. Again, it is a piece with a narrative arc, and Coulton had created a graphic novel to flesh out the individual songs and theme, which Marowitz describes as, "the internet is killing us and saving us at the same time." For a visual representation, Marowitz settled on an all-knowing eye, a 'big brother is watching you." Continuing their exploration, Coulton described a few concepts from his previous work as a programmer. Marowitz latched on to one of these terms, glitching—a technique that programmers use to find and exploit flaws—which she incorporated into Coulton's portrait on the album to give it the look of an image gone awry.
Noting that while she does take direction from her clients, she does not work collaboratively,  Marowitz says, "I think Aimee Mann paid me the greatest compliment a few years back when she told me, 'You know, Gail, the artwork got better when I got out of the way.' I appreciate that—and conversely, I don't tell my artists, 'You know in the bridge? I think you should change that chord.'
"I'm fortunate enough to work with artists who respect that and respect what I do."
She also feels fortunate for her Wesleyan background, rather than the studio school for which she'd initially yearned. "Wesleyan made me a better thinker—and that is what has brought this added design dimension to my artwork.
"And how lucky am I, in that I get to deal with words, music, and art? It doesn't get better than that, for me."
However, just in case, Marowitz does have an alternative lined up: "If the music ever dies for me, I'm going to go into the social justice arena, where a lot of my friends are working these days. It's what we call 'silver disobedience.'"
Other Wesleyan alumni make the Grammy nominations:
Best Musical Theater Album: Dear Evan Hansen is co-produced by Pete Ganbarg '88; Hello, Dolly! includes cast member Beanie Feldstein '15 as Minnie Fay.
Best Recording Package: Singer-songwriter Jonathan Colton's Solid State, by art director Gail Marowitz '81
Best Song Written For Visual Media: "How Far I'll Go" from Moana by Lin-Manuel Miranda '02.
Best Compilation Soundtrack For Visual Media: Moana: The Songs, (Various artists—including Lin-Manuel Miranda '02).