Wesleyan RJ Julia Bookstore Decorates, Hosts Events for the Holidays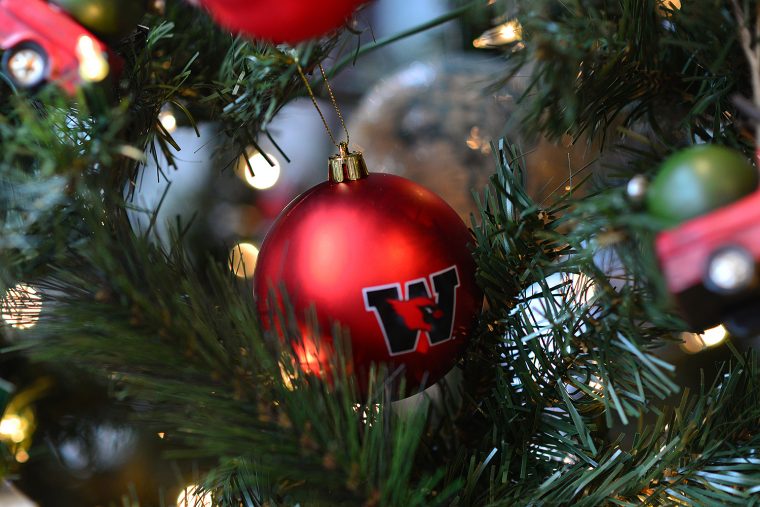 This December, the Wesleyan RJ Julia Bookstore is decorated for the holidays and has a festive line up of activities and gifts for sale.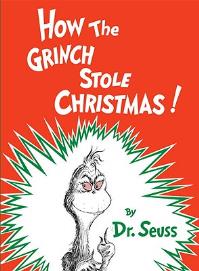 "Some of the most popular gifts this season are 'Wesleyan' embroidered fleece and sherpa jackets and the adorable knit Cardinal scarf with matching hat," said RJ Julia Events Manager Liz Bartek. "Sweatshirts are always popular and students are buying W mugs and Moleskin journals to help prepare for exams."
The bookstore hosted a Santa Letter Writing Workshops on Nov. 25 and Dec. 2. And on Dec. 7, the bookstore hosted a Holiday Appreciation Day for Wesleyan faculty and staff. Employees enjoyed refreshments while browsing the bookstore's holiday catalog selections.
On Dec. 9, children were treated to a visit by City of Middletown Police Chief Bill McKenna and Don Freeman's classic character, Corduroy the Bear. McKenna read stories, and at the end of the reading, Corduroy hosted a book signing party. Since 1968, this story of a small teddy bear waiting on a department store shelf for a child's friendship has appealed to young readers generation after generation.
On Dec. 16, Santa Claus will read Dr. Seuss's How the Grinch Stole Christmas!, and at the end of the reading, The Grinch will hold a book signing Read more.
Photos of the bookstore are below: (Photos by Caroline Kravitz '19 and Rebecca Goldfarb Terry '19)