Veritas Forum to Explore Religious Liberty Issues in American Society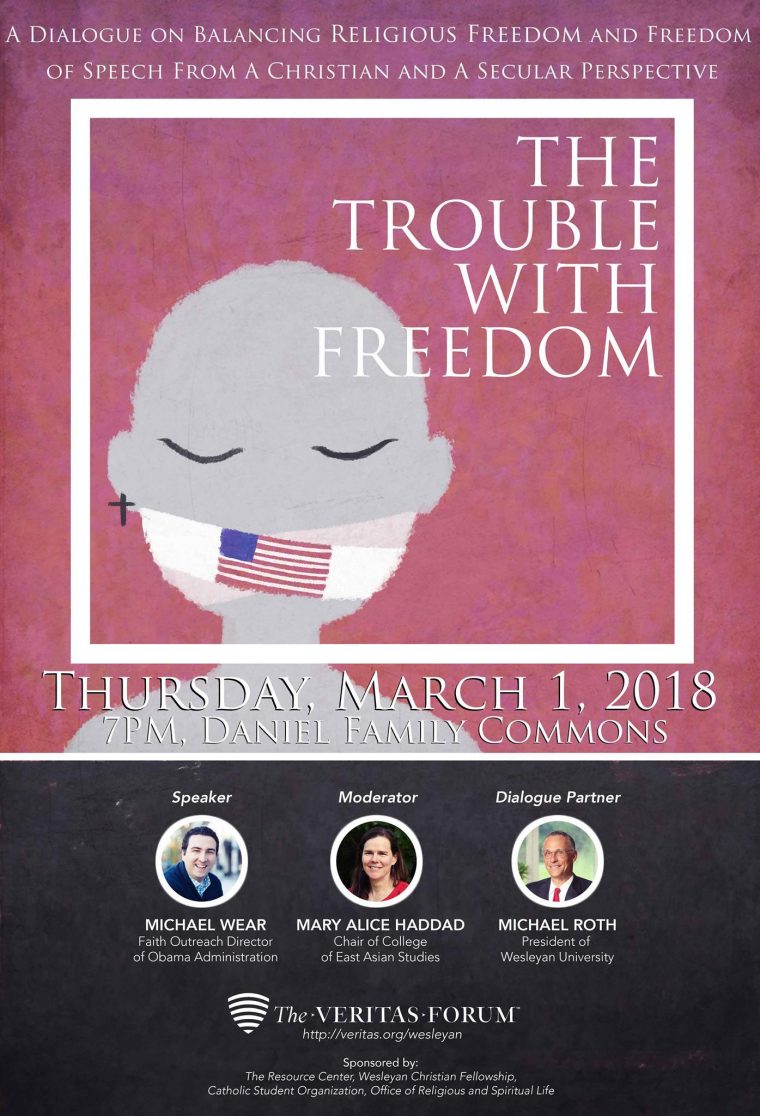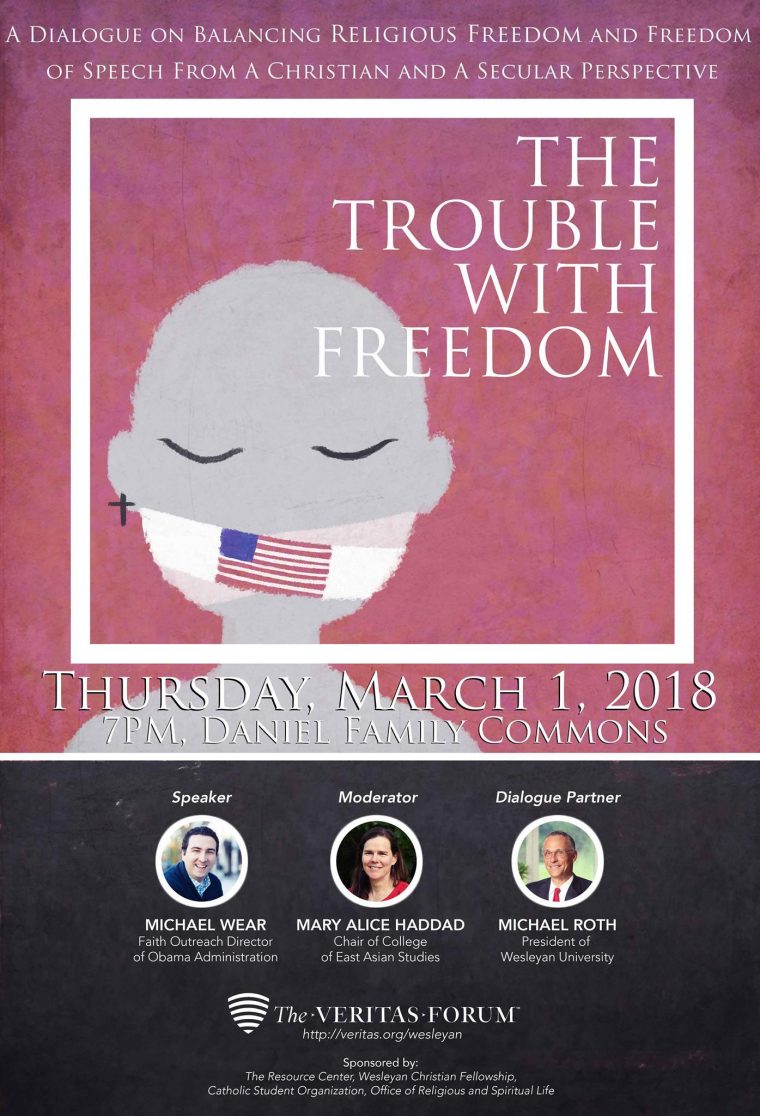 On March 1, Wesleyan will host the Veritas Forum featuring a discussion between Michael Wear, previously Faith Outreach Director of the Obama Administration, and President Michael Roth. Professor of Government Mary Alice Haddad will moderate. The event, titled, "The Trouble with Freedom: A Dialogue on Freedom in 21st Century America from a Religious and Secular Perspective," will take place at 7–8:30 p.m. in Daniel Family Commons, Usdan University Center. It is free and open to the public.
The forum will explore the political, social, cultural, and religious implications of religious liberty. The presenters will share their past experiences and worldviews on religious liberty on college campuses and beyond.
"Having rich, deep, and meaningful dialogue is increasingly difficult in this polarized world, and I am looking forward to this event that brings together thoughtful, committed individuals who are willing to respectfully engage with one another publicly on topics that are complex and personal," said University Protestant Chaplain Tracy Mehr-Muska. "I am proud of my students for the phenomenal effort they have put into this program and their continued commitment to learning and dialogue."
Wear is the founder of Public Square Strategies LLC, and a leading expert and strategist at the intersection of faith, politics, and American public life. He directed faith outreach for President Obama's 2012 re-election campaign, and was one of the youngest White House staffers in American history, leading evangelical outreach and helping manage the White House's engagement on religious and values issues. Today, Public Square Strategies LLC is a firm that helps religious and political organizations, businesses and others effectively navigate the rapidly changing American religious and political landscape. Wear is the author of Reclaiming Hope: Lessons Learned in the Obama White House About the Future of Faith in America, and frequently writes articles for The Atlantic, USA Today, Christianity Today, and other publications.
Veritas Forums are university events that invite participants from a range of beliefs to explore big questions and pursue truth together. The first Veritas Forum was held at Harvard University in 1992. Since then, over 200 universities in North America and Europe have hosted over 2,000 forums. Wesleyan's event is co-sponsored by the Resource Center, Wesleyan Christian Fellowship, Catholic Student Organization, and the Office of Religious and Spiritual Life.
Haddad also is professor and chair of East Asian studies, professor of environmental studies.