Students Honored for First-Year Seminar Essay Writing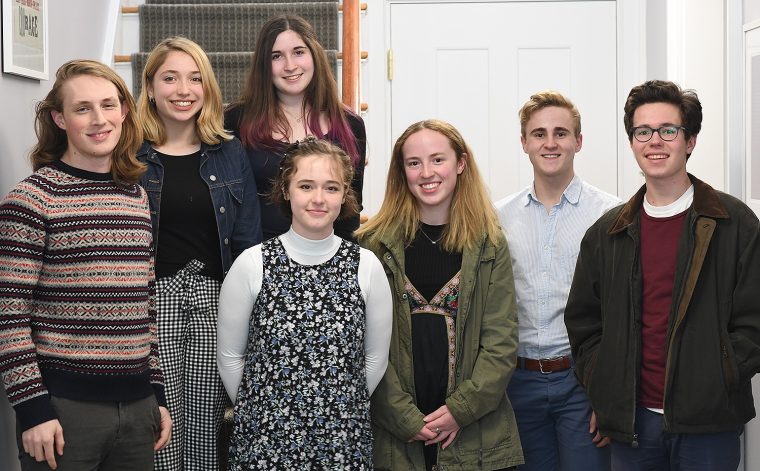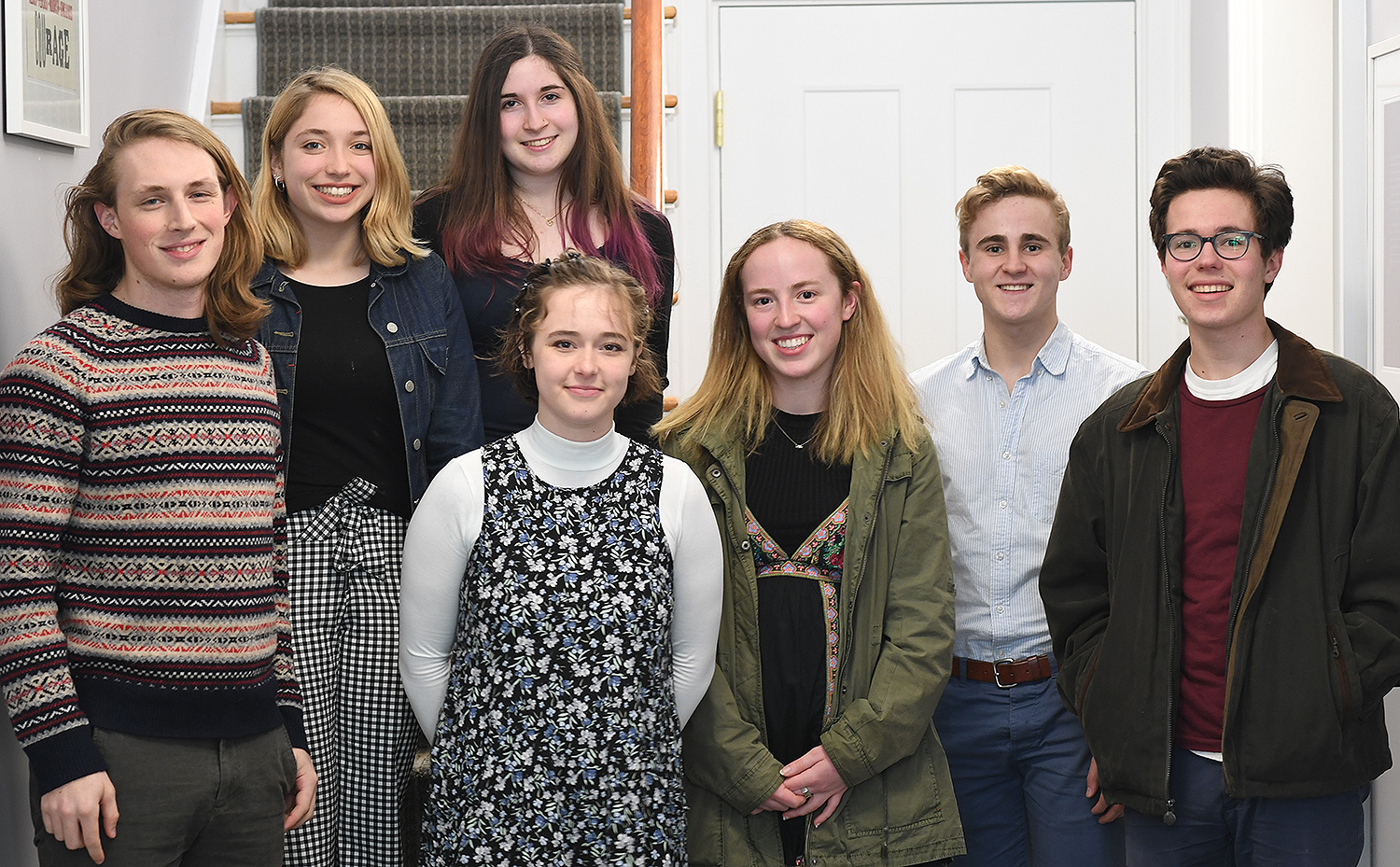 On Feb. 27, Wesleyan celebrated the success of students in the Endeavor Foundation First-Year Seminar Essay Contest. Winners received $200 awards and a book, selected by their course instructor.
A three-year, $225,000 grant from the Endeavor Foundation of New York has supported an expansion of the First Year Seminar Program. These seminars are writing intensive courses that introduce students to a variety of topics and writing associated with various disciplines. Students learn the methods used to collect, interpret, analyze and present evidence as part of a scholarly argument. Faculty teaching these classes highlight the type of writing associated with their respective disciplines, and help students develop, compose, organize and revise their writing.
Meg Furniss Weisberg, visiting assistant professor of French studies, interim assistant director of academic writing, hosted the award presentation and served as one of the judges.
"There is no one way to do quality academic writing," Weisberg said. "Here we have essays from the humanities, the social sciences, the College of Integrative Sciences, literary analyses, case studies and the history of thought."
Some essays relied heavily on scholarly secondary sources; others cited only one or two primary sources. Some were written in a highly-polished, very formal style, and others are written in a highly accessible, more personal voice.
"What they all have in common, though, is that the authors have identified a question that is both interesting and important, then made a compelling argument as an attempt to respond to that question, and backed that argument up with thorough, relevant, and convincing evidence, deftly wielded and integrated into the fabric of their own ideas," Weisberg said. "In short, these are good papers because they have done the heavy lifting and laid out an inviting logical pathway for readers to follow an idea toward a more open intellectual horizon."
This year's essay winners are: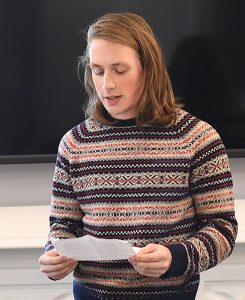 Sarah Backer
"Rethinking Evil: Rhetorical Power of 'Evil' and the Importance of Framing"
PHIL 219, Evil, Responsibility, and Forgiveness
Sam Libberton
"Fighting for Personhood in a Medicalized Trans Body"
ANTH 113, Care and Suffering
Fritz Spofford
"American Violence Becomes a Horror Story"
ENGL 150, American Crazy: Four Narratives of Violence and National Identity
Kimberly Wipfler
"The Environmental Movement: From the Privileged's Romanticization to the Marginalized's Necessity"
CIS 150, The Art of Academic Writing: The Environmental Movement in American History
Honorable Mention:
Ethan Addis
"The Connecticut Industrial School for Girls"
HIST 124, The Making of the American Landscape
Julia Rose Atkinson
"Rookie Mag: Complicating the Teenage Girl's Image"
ENGL 162, The Past and Present of American Journalism
Olivia Siegal
"Sorry and Company"
RUSS 240, Reading Stories
Founded in 1952 by Christian Johnson, The Endeavor Foundation is dedicated to efforts that foster independent thought, ethical understanding, deep appreciation of the arts and reverence for the natural world. The Endeavor Foundation pursues this objective primarily by supporting and catalyzing excellence in liberal arts education and related fields and has supported the curricular and pedagogical development of a significant number of liberal arts colleges in the United States.
"So, even though I was not personally familiar with Petrushevskaya's short fiction or the history of the Physical Plant building, for example, I now want to learn more about both. Similarly, I will think much harder from now on every time I hear anyone talk about 'curing' a person, and so on for all the papers we're honoring here today," Weisberg said during the awards ceremony. "You have all made your point, in a way that is both rigorous and interesting."
Photos of the awards ceremony, held at the Shapiro Writing Center, are below: (Photos by Olivia Drake)