"Facing Disasters" Explored in Multidisciplinary Performance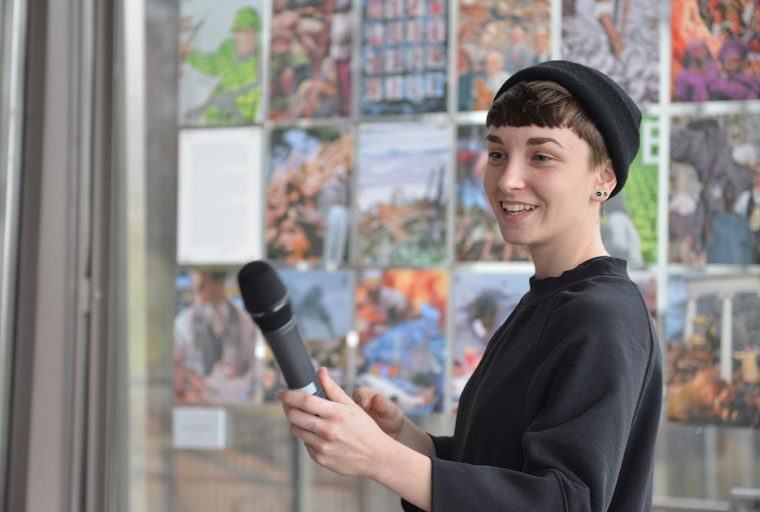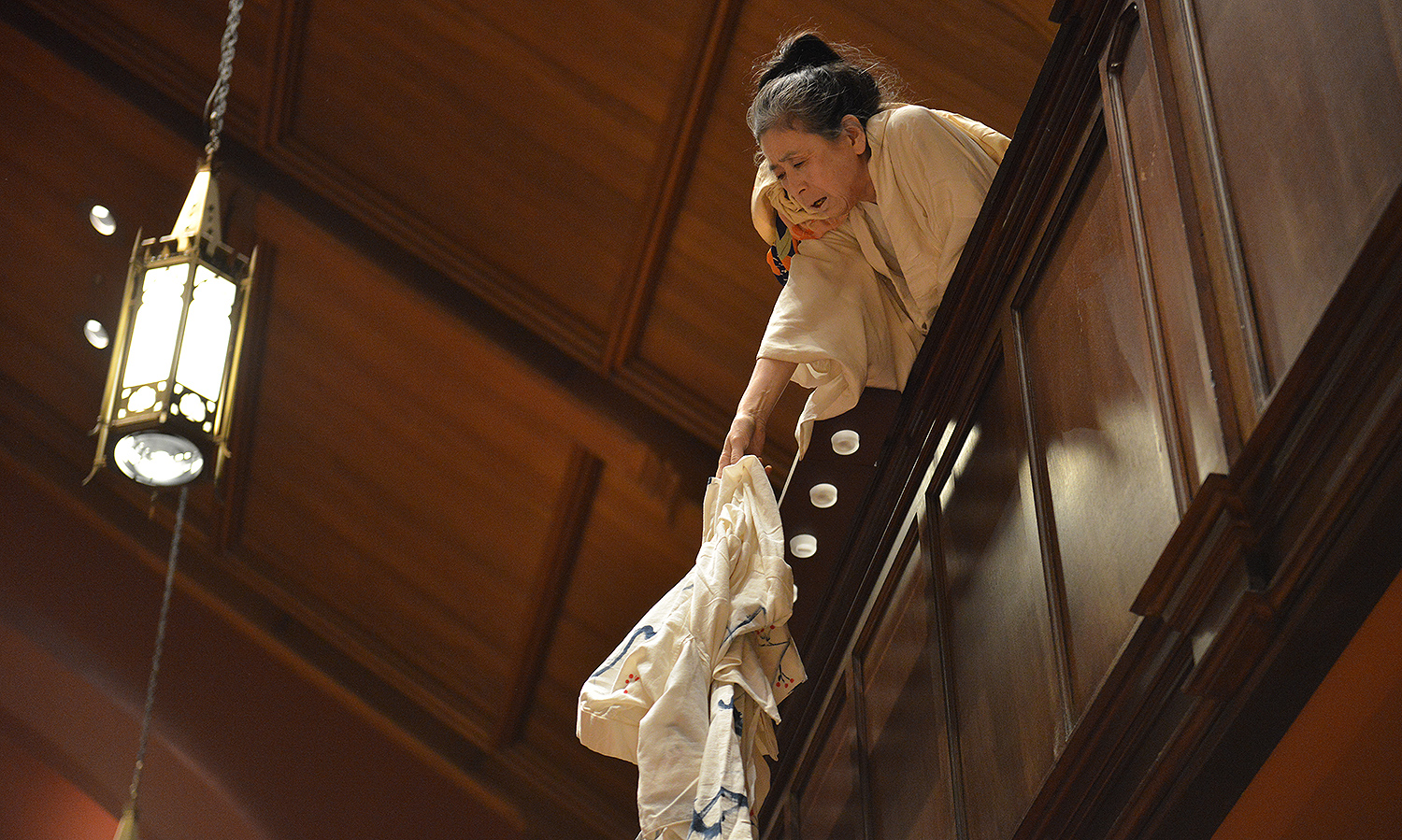 On March 2, the College of the Environment Think Tank presented a multidisciplinary performance titled, "Facing Disasters: Disturbing the Human-Environment Relationship" in Memorial Chapel and Zelnick Pavillion.
COE fellows and members of the Wesleyan community explored ideas of facing disasters and motivating action by presenting multiple works that engaged with the 2017–18 Think Tank theme "From Disruptions to Disasters."
Presenters included Vaishvi Jhaveri '18; Paula Tartell '18, Shingo Umehara '18 Nora Thompson '15 and Ostin Pham '17.
Other participants were Katja Kolcio, associate professor of dance, associate professor of environmental studies and associate professor of Russian, East European, and Eurasian studies; William Johnston, professor of history, professor of East Asian studies, professor of science in society, and professor of environmental studies; Ronald Ebrecht, artist-in-residence, music; Ishita Mukerji, Fisk Professor of Natural Science, professor of molecular biology and biochemistry, professor of integrative sciences; Marguerite Nguyen, assistant professor of English, assistant professor of East Asian studies; Eiko Otake, Menakka and Essel Bailey '66 Distinguished Visiting Scholar in the College of the Environment; and Helen Poulos, adjunct assistant professor of environmental studies.
The event featured commissioned works by Melissa Joskow, James Falzone, Giorgia Peckman, Danielle Krieger, Shea Fitzpatrick and Will Freudenheim, and concluded with a film screening of No Going Back Before Present by Jordan Dykstra.
(Photos by Caroline Kravitz '19)