Price '20 Spends Spring Semester in D.C. as a Congressional Black Caucus Foundation Intern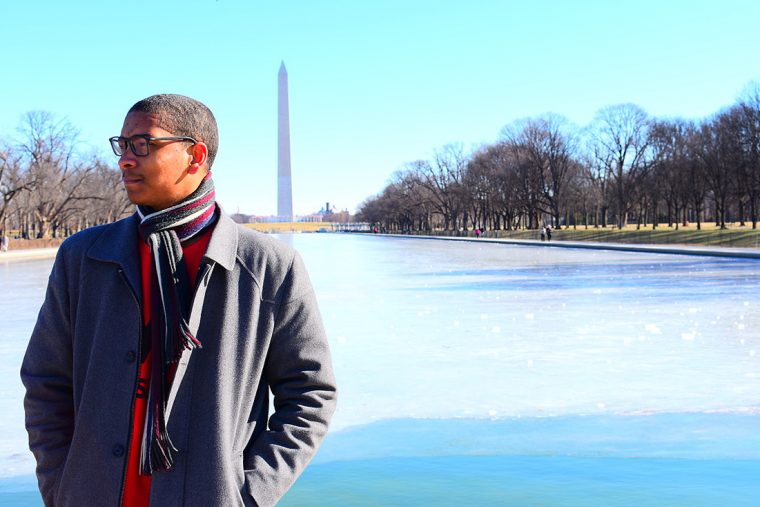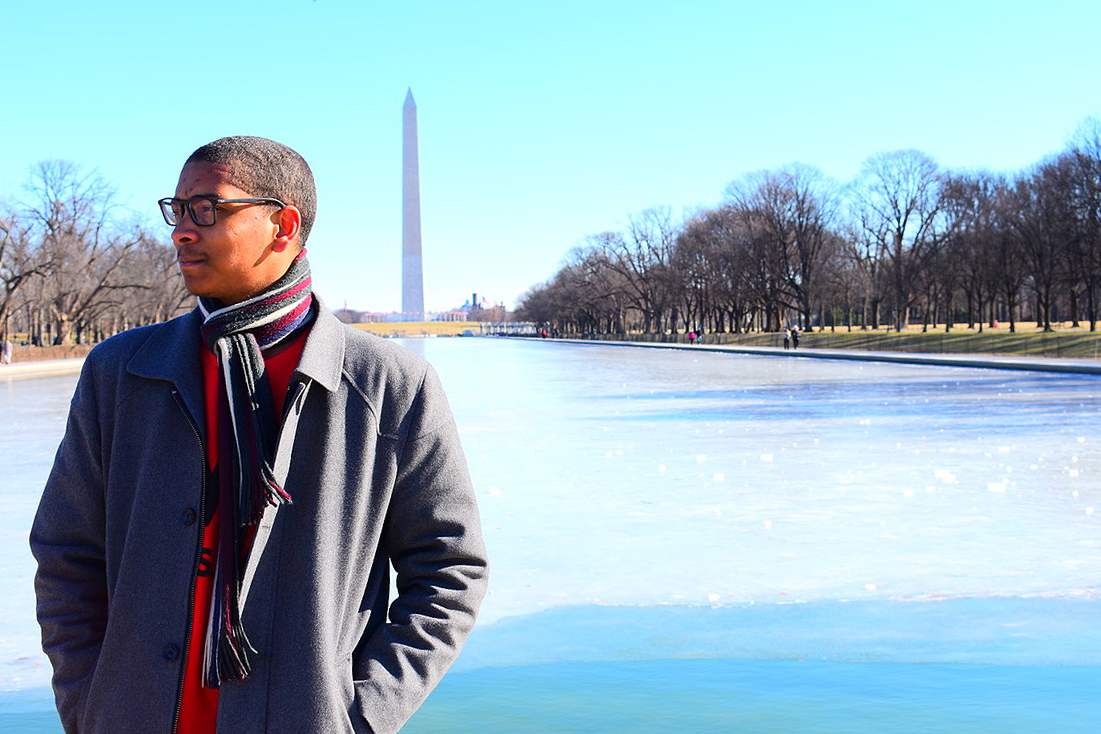 As a Congressional Black Caucus Foundation intern, Anthony Price '20 is spending the spring semester working on Capitol Hill, where he is learning about governing institutions and the inner workings of the U.S. Congress.
The CBCF's internship programs "prepare college students and young professionals to become principled leaders, skilled policy analysts and informed advocates by exposing them to the processes that develop national policies and implement them—from Capitol Hill to federal field offices. Program participants receive housing, a stipend, office placements, and opportunities to meet and interact with professional legislators and leaders working in all branches of government."
"Thus far, I've enhanced my leadership, adaptability and writing skills immensely," Price said. "At the end of the program, I know I will have a better understanding of our American legislative process and the work that's being done day-to-day within the branches of Congress."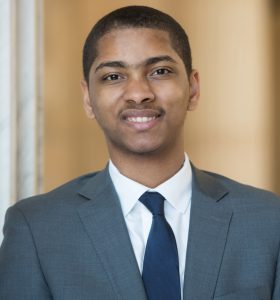 As an intern, Price works 40 hours a week on Capitol Hill and focuses his efforts on serving the constituents in his home state of Ohio. His duties include answering calls from constituents, drafting letters, and delivering key information to the Senate floor. He's already personally encountered Vermont Senator Bernie Sanders, New Jersey Senator Cory Booker and California Senator Kamala Harris.
He's also had the opportunity to network with many Wesleyan alumni from various class years who serve as senior advisors and committee directors.
"Every alum I've met has influenced the trajectory of my professional career," Price said. "Interestingly enough, they didn't have the goal of getting a job on the Hill, instead, [they wanted to] serve the public and make a difference in the lives of average people. And I want to do the same one day."
Price, a potential government and American studies double major, became interested in governance—and how it functions—in grade school, where he excelled in the subjects of social studies and world history. Through coursework at Wesleyan, Price has delved into how nations are formed, how institutions are established and why citizens should follow the rule of law.
"Having a cross-section of both government and American studies has become really interesting," Price said. "I've found government courses to focus on the need for governing institutions while the American studies courses counteract that argument by asking the questions, 'Why did we need to create these institutions in the first place?' and 'What gives them their legitimacy?'"
While Price enjoys studying and discussing governing institutions in a classroom setting, he wanted to experience them firsthand to gain a greater and more meaningful understanding. During his freshman year at Wesleyan, Price took note of the Congressional Black Caucus Foundation internship, and as a second-semester sophomore, he applied and was soon accepted.
Price's coursework at Wesleyan and the CBCF internship go hand-in-hand. What he's learned at Wesleyan provided the foundation for him to gain more exposure to legislative portfolios like civil rights and immigration, education, and foreign affairs.
"This can't be done alone in a classroom at Wesleyan nor interning on Capitol Hill," Price said. "Whether it's listening to the concerns of constituents, writing a section-by-section for a potential law to convincing your member to introduce it on the floor, I now have a deeper understanding that will enhance the class discussions in my future Wesleyan coursework and professional experience when I return back to the Hill for a possible career."
In addition to being a CBCF intern, Price is the founder of his own social enterprise (Be The Change Venture), a Gates Millennium Scholar, an Allbritton Fellow, a Patricelli Center Fellow and more. Makaela Kingsley '98, director of the Patricelli Center for Social Entrepreneurship and visiting instructor in public policy, worked with Price when he was an Allbritton Fellow, and mentored him on his social enterprise as a Patricelli Center Fellow.
"As a Fellow, Anthony always went the extra mile; he is a diligent student but more importantly a tremendously loyal community member and visionary leader," Kingsley said. "It's been an honor to collaborate with Anthony, and quite honestly, sometimes I can't tell if I'm mentoring him or he is mentoring me!"