Dombrowski, Saaka, Taylor Receive Binswanger Prizes for Excellence in Teaching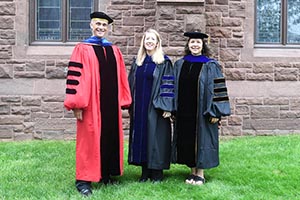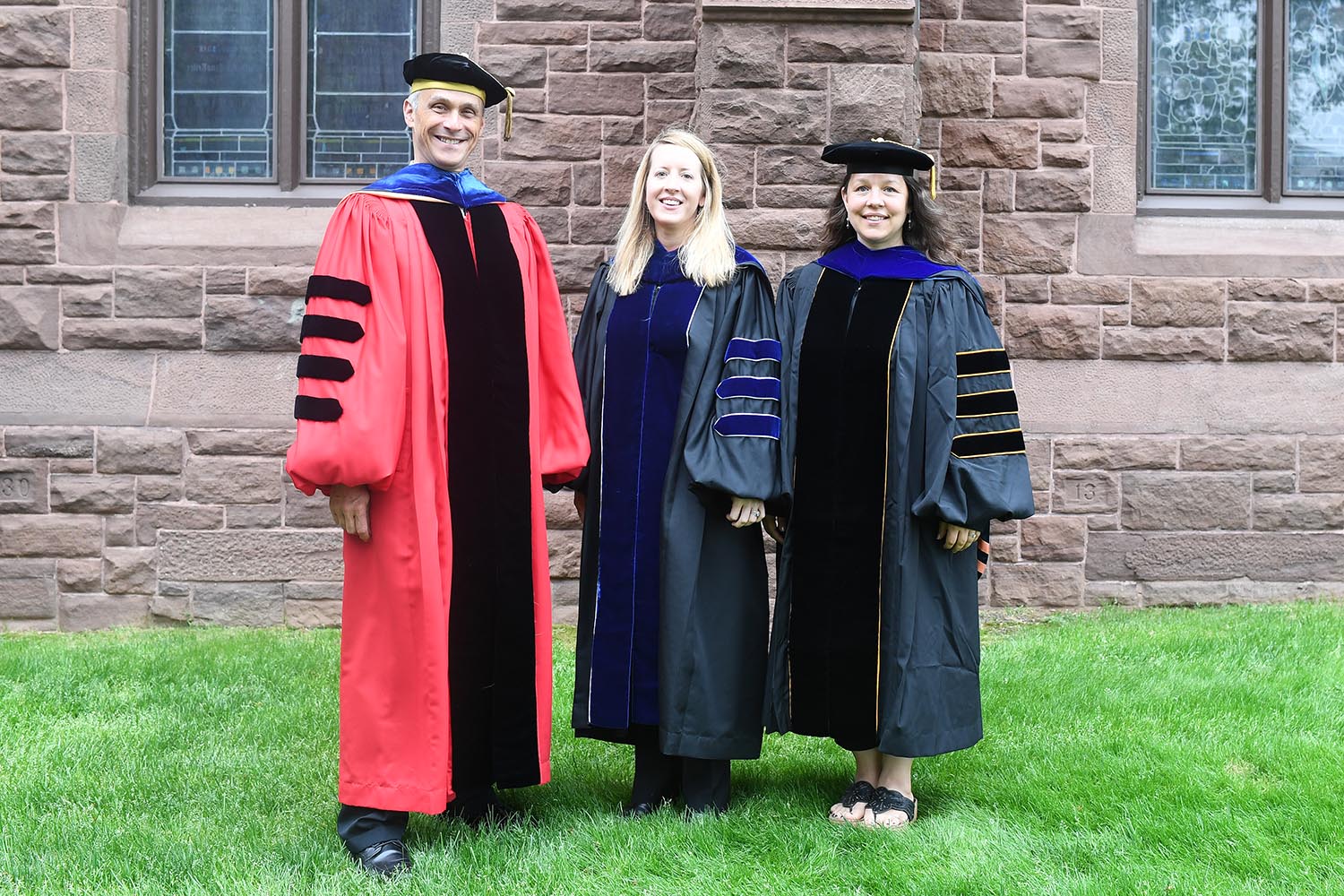 During Wesleyan's 186th commencement ceremony on May 27, Wesleyan presented outstanding teachers with the Binswanger Prize for Excellence in Teaching. These prizes, made possible by gifts from the family of the late Frank G. Binswanger Sr., Hon. '85, underscore Wesleyan's commitment to its scholar-teachers, who are responsible for the University's distinctive approach to liberal arts education.
Recommendations are solicited from alumni of the last 10 graduating classes, as well as current juniors, seniors, and graduate students. Recipients are chosen by a selection committee of faculty and members of the Alumni Association Executive Committee.
This year, Wesleyan honored the following faculty members for their excellence in teaching:
Lisa Dombrowski
Lisa Dombrowski '92, associate professor of film studies, has been a member of Wesleyan's faculty since 2001. She teaches in the College of Film and the Moving Image and is a core member of the College of East Asian Studies. She earned her BA in film studies and American studies at Wesleyan in 1992 and went on to receive an MA and PhD in film studies from the University of Wisconsin–Madison. Dombrowski is the author of The Films of Samuel Fuller: If You Die, I'll Kill You! and the editor of Kazan Revisited. She has written for The New York Times, Film Comment, Film Quarterly, Film History, and the Criterion Collection, among others. Her research is concerned with the art and business of cinema, especially post-WWII film form and modes of production. Her teaching focuses on film history, the industry, and aesthetics in international art cinema, East Asian cinema, American independent cinema, and melodrama and the woman's picture. Dombrowski is currently completing a book on director, screenwriter, and producer Robert Altman and American independent cinema in the 1990s and 2000s.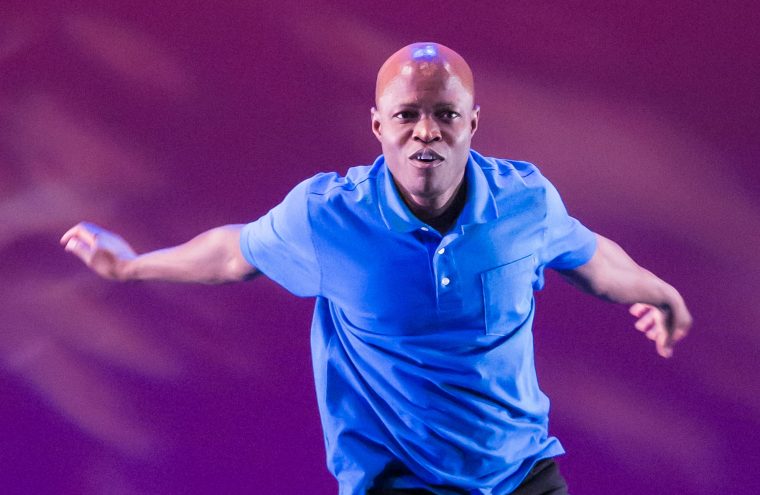 Iddrisu Saaka (unable to attend the ceremony)
Iddrisu "Iddi" Saaka, artist-in-residence in dance, has taught at Wesleyan since 2008. He earned a diploma in dance from the University of Ghana and an MFA in dance from UCLA. A dancer, dance teacher, and choreographer from Ghana, West Africa, Saaka has choreographed and performed at the World Festival of Sacred Music, the International Festival of Masks, the Skirball Center, Royce Hall, the Fowler Museum, Dance Arts Academy, Debbie Allen Dance Academy, El Portal Forum Theatre, and the Music Center in Los Angeles. At Wesleyan, he teaches courses in West African dance and also directs the West African Drumming and Dance Concert at the end of each semester. He has served as a visiting instructor of dance at UCLA, University of California San Diego, and the University of Ghana.
Erika Taylor
Erika Taylor, associate professor of chemistry, environmental studies, and integrative sciences, joined the Wesleyan faculty in 2007. She holds a BS in chemistry with honors from the University of Michigan at Ann Arbor and a PhD in chemistry from the University of Illinois at Urbana-Champaign. She was also a postdoctoral research associate at Albert Einstein College of Medicine. Throughout her career, Taylor has worked at the interface of chemistry and biology where she strives to find ways to exploit enzymes found in nature to perform chemistry that can help advance the fields of chemistry and medicine. She also employs chemical synthesis to help answer questions of both biological and medical interest. At Wesleyan, her research has focused on the identification and characterization of enzymes that are important for the development of antimicrobials for the treatment of Gram-negative bacterial infections—particularly bacteria that cause foodborne illnesses, such as E. coli and V. cholerae. She also studies enzymes that can improve the efficiency of biomass to biofuel conversion, particularly the breakdown and bacterial utilization of lignin. She teaches courses in the areas of organic chemistry, biochemistry, environmental chemistry, and biomedicinal chemistry, among others.
View previous Binswanger recipients online here.