Senior Lacrosse Players Graduate Early Before Winning National Championship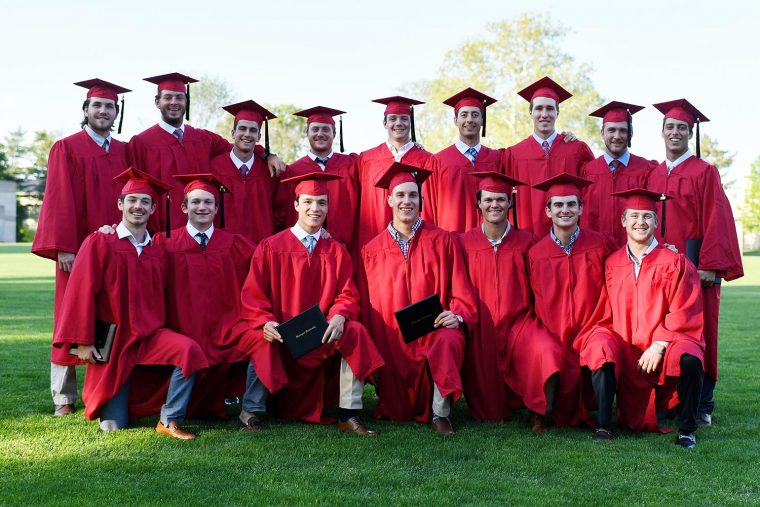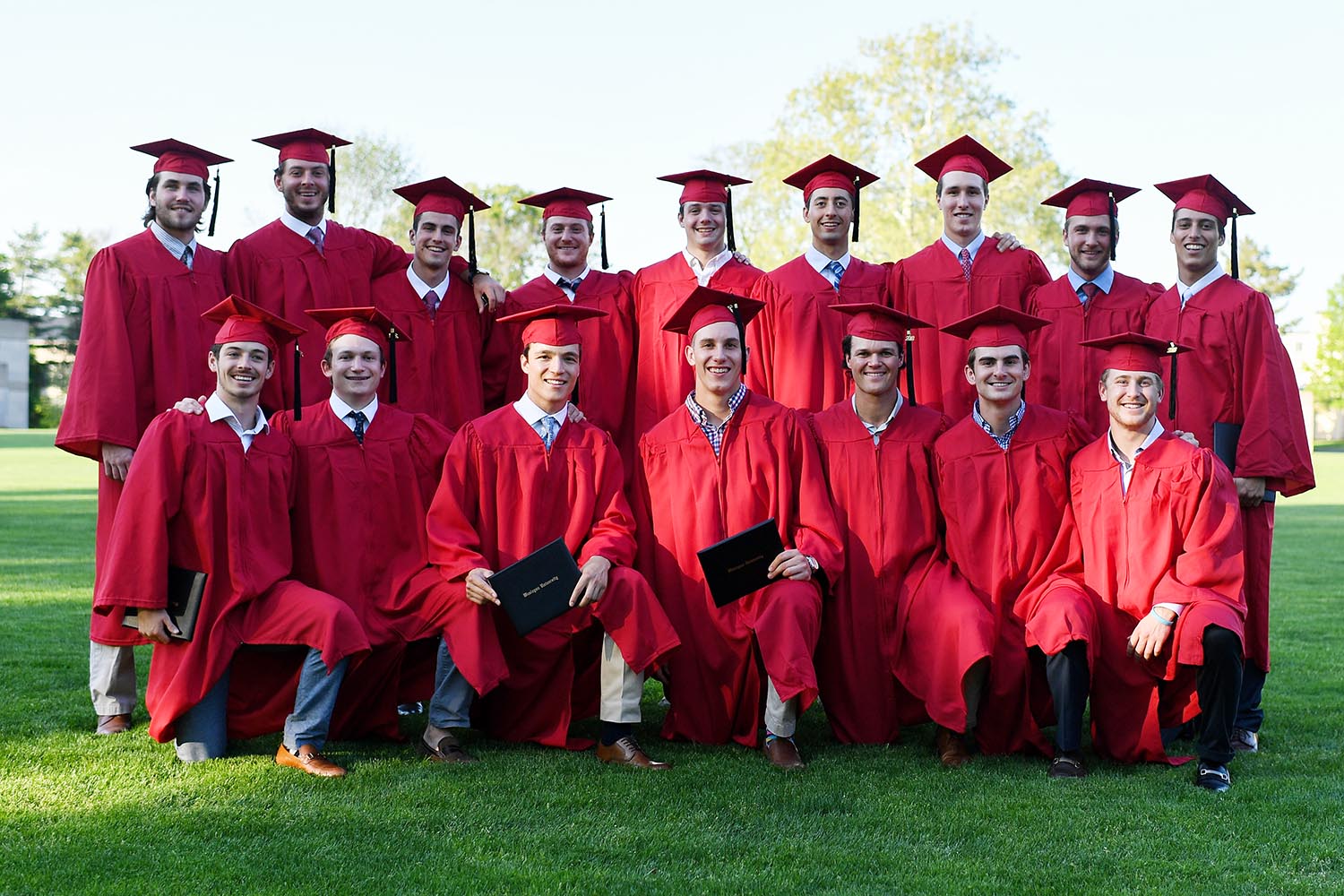 Graduation came early this year for men's lacrosse players for the best possible reason. With the team competing in the NCAA championship game on Commencement Sunday for the first time in the program's history, graduating students missed the regular ceremony.
The graduating seniors, and one student receiving an MA in graduate liberal studies, received their degrees at a special ceremony in the Admission building, attended by President Roth and Provost Joyce Jacobsen, on Wednesday, May 23.
Also present were the families of the graduates, as well as Director of Athletics Mike Whalen and Vice President for Student Affairs Michael Whaley.
President Roth said, "This is a joyous occasion. You still have work to do, but that work gives us such pride, even awe."
Seniors receiving the BA degree:
Nick Annitto
Jake Cresta
Ryan Flippin
Taylor Ghesquiere
Collin Hitter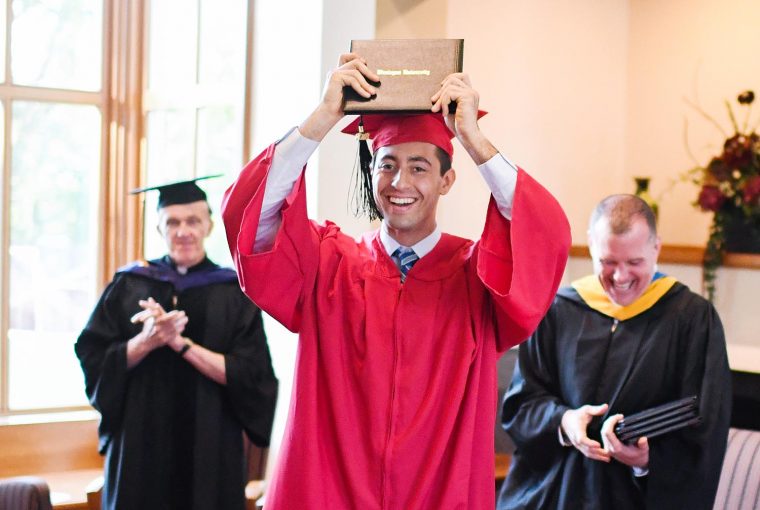 Andrew Huizenga
Tasso Karras
Steve Kovalsky
Ryan Lynch
Matthew Metros
Eric Meyreles
Andres Rodriguez
Ben Shively
Harry Stanton
Curran Sullivan
Cole Turpin
Master of Arts in Graduate Liberal Studies:
William Pilat
On Sunday, the team brought the season to a sweet ending and made history as the Cardinals won the 2018 NCAA Division III Men's Lacrosse Championship with an 8-6 victory over No. 3 Salisbury University at Gillette Stadium.
The team earlier had advanced to the national championship for the first time in program history as the ninth-ranked Cardinals upset undefeated and top-ranked RIT on the road Sunday in a semifinal thriller, 19-18.
• Wesleyan's 19 goals were a season-high.
• The Cardinals are riding a historic stretch in which they are 39-5 the last two seasons.
• They are now 2-1 all-time against RIT, with all three games occurring in the NCAA Tournament.
• Wesleyan knocked off the No. 2 and No. 1 teams in the country in thrilling fashion. The Cardinals defeated Tufts in the quarterfinals behind a game-winning goal with just 20 seconds on the clock, and displayed their best offensive performance of the season against the undefeated Tigers.
Photos of the ceremony are below and on this Wesleyan Flickr album. (Photos by Jonas Powell '19)