Duvvuri '17 Awarded Chambliss Award for Astronomy Research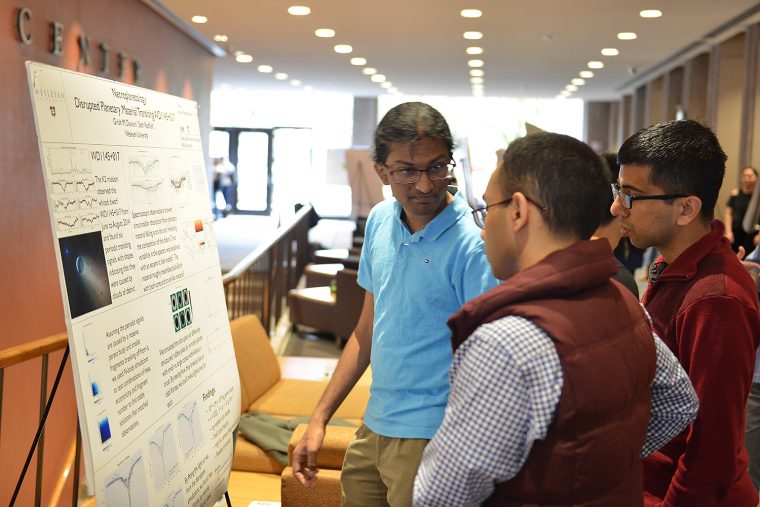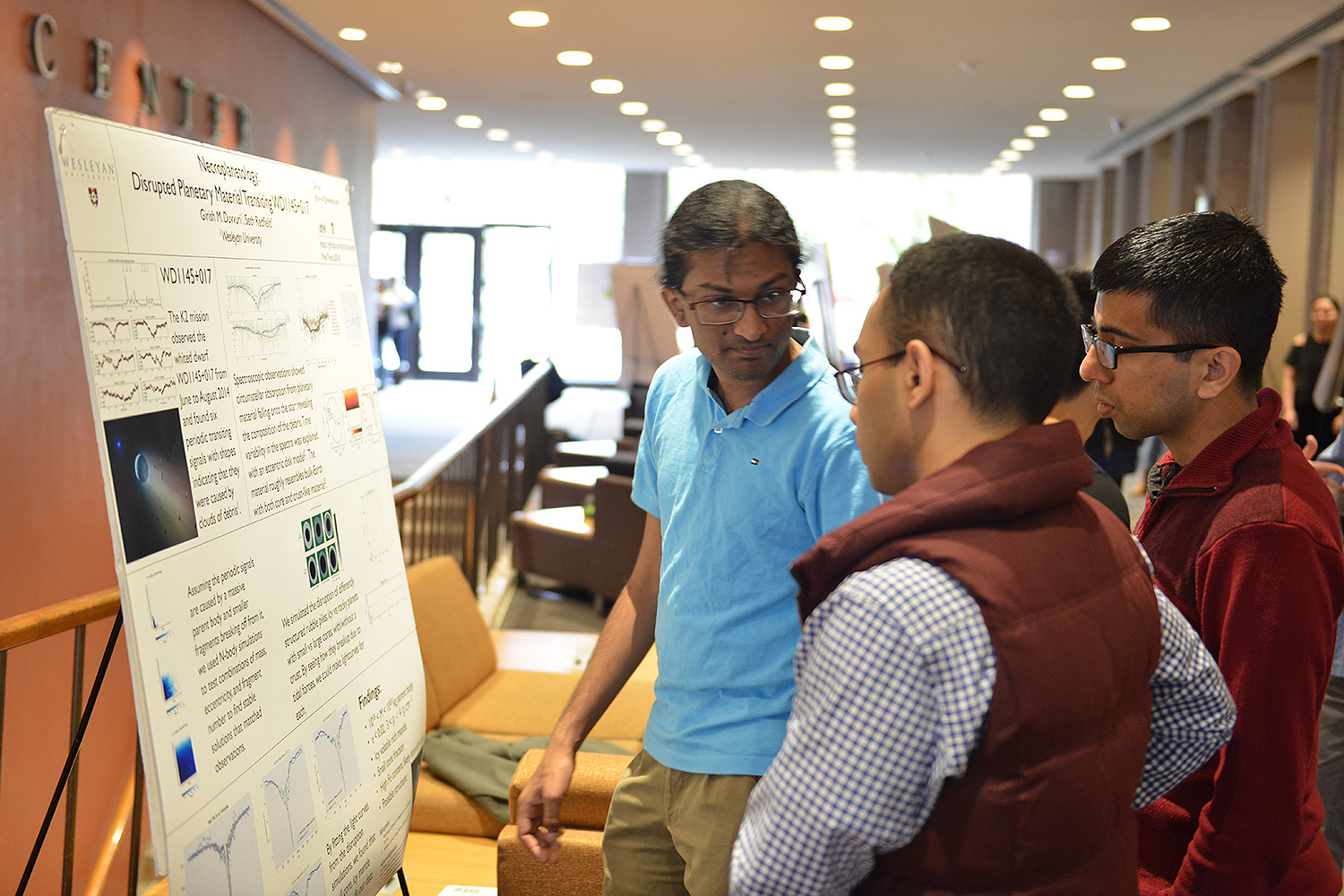 In recognition of his exemplary research at Wesleyan, astronomy major Girish Duvvuri '17 has been awarded a Chambliss medal from the American Astronomical Society (AAS).
Duvvuri, who majored in astronomy, physics, and English, received the award during the 232nd AAS Meeting June 3–7 in Denver, Colo.
There, he presented a study that formed much of his senior thesis at Wesleyan. Seth Redfield, associate professor and chair of astronomy, associate professor of integrative sciences, and co-coordinator of planetary science, served as Duvvuri's advisor.
To be eligible for an award, work featured on a poster must have been done within the past year and while the presenter was an undergraduate or graduate student.
Duvvuri is currently a PhD student in astronomy at the University of Colorado in Boulder.