Tucker Speaks at Arsenals of History Symposium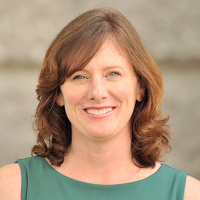 On May 21, Jennifer Tucker, associate professor of history, spoke at the Arsenals of History Symposium held at the Buffalo Bill Center of the West's Cody Firearms Museum in Cody, Wyo., May 21–23. The theme of the second annual symposium was "Ethics of Firearms in Museums."
The symposium brought together authorities in the field to discuss practical guidelines for museums with firearms. Other presenters came from the Autry Museum of the American West, the Art Institute of Chicago, Colonial Williamsburg, Dutch National Military Museum, the Metropolitan Museum of Art, NRA Museum, the Smithsonian Institution, U.S. Marshals Museum, Springfield Armory National Historic Site, and the Royal Armouries Museum. Representatives discussed teaching firearms in universities, reconversion and restoration of flintlocks, how a museum gets a gun, and collecting objects with dubious pasts.
Tucker spoke specifically about the role of public collections in the gun debate and her new research that looks at the historical coevolution of cameras and firearm technology.
"We know that people talk about shooting pictures and shooting guns, and we know the language is similar, but one of the things that I am interested in is how the technology for cameras and guns evolved together," she said.
The conference garnered much media attention. In the May 28 issue of the Billings Gazette, Tucker discussed how the interest in firearms is the "charisma" of guns, whether it's addressed in museum displays or not.
"Museum collections of firearms can engage with contentious issues," said Tucker, who is serving on the first Board of Directors of the Association of Firearms History and Museums.
On June 20, The Firearms Blog, which covered the workshop for the museum, featured Tucker and other curators speaking about their presentations.
Tucker is the author of "Display of Arms: A round-table discussion about the public exhibition of firearms and their history," forthcoming in the July 2018 issue of Technology and Culture, Volume 59, Number 3.
The Smithsonian Institution Scholarly Press also has accepted Tucker's book manuscript on "Firearms and the Common Law" for publication next year.
Tucker also will be speaking on "The Role of Gun Collections in Museums in Today's Debate over Firearms," Sept. 29 at a conference on Guns and Museums: A Workshop for Museum Educators, to be held at Fairfield University. The event is open to the public and registration is online.