Personick Honored with Young Investigator Program Award from Army Research Office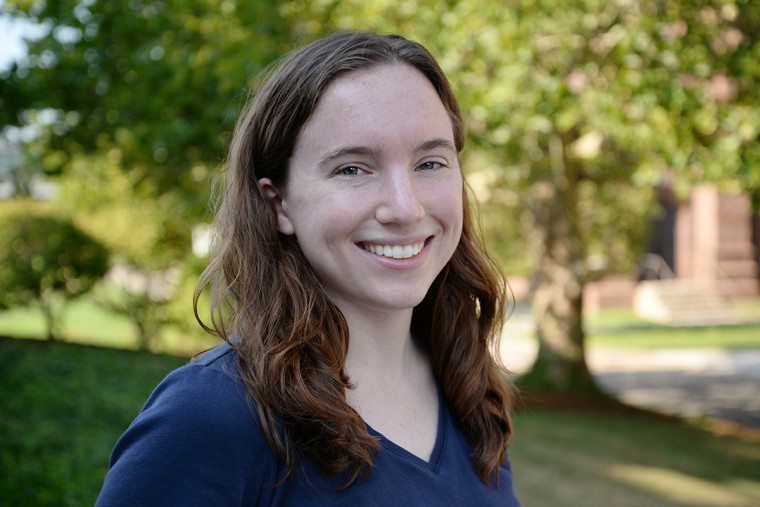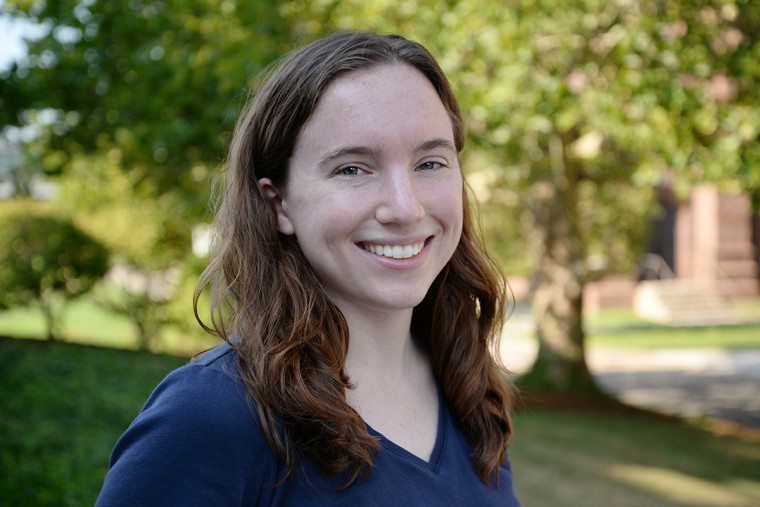 Michelle Personick, assistant professor of chemistry, is the recipient of a three-year, $339,000 Young Investigator Program grant funded by the U.S. Army Research Office. Personick will use the funds to support her nanoparticle research, which ultimately may protect military soldiers from hazardous chemicals and materials.
The Army's Young Investigator Program is designed to identify and support talented scientists and engineers who show exceptional promise for doing creative research, in order to encourage their teaching and research careers. The program is open to U.S. citizens, Nationals, and resident aliens holding tenure-track positions at U.S. universities and colleges, who have held their graduate degrees for fewer than five years at the time of application.
Titled "An Integrated Plasmonic Approach to the Design of Multifunctional Catalytic Materials," Personick will use visible light to drive chemical reactions in ways that would not otherwise be possible using more conventional sources of energy, such as heat.
In the long term, results from her research could help enable the design of metal nanoparticles that could potentially be incorporated into textiles or other materials that soldiers would wear – such as clothing, eyeglasses, or masks – to protect themselves in the event of a chemical hazard.
"Upon exposure to light, the metal nanoparticles would deactivate the hazard by changing its chemical structure by breaking or forming chemical bonds in the hazardous molecules," Personick explained.
Alternatively, the particles could be added to, or otherwise applied to, a chemical hazard to deactivate it, rather than being incorporated into clothing.
"When nanoparticles made from metals such as silver or gold are exposed to light with an appropriate wavelength, the electrons in the metal become 'excited' and can be used to facilitate the selective modification of targeted chemical bonds," Personick explained. "The research will focus on understanding how the shape, structure, and composition of metal nanoparticles influence their ability to provide electrons with the correct energy to catalyze the desired chemical transformation."
The Army is supporting Personick's research through its Chemical Sciences Program. Research in this field advances the Army's knowledge and understanding of molecular sciences for developing future military technology.
Personick, who joined the faculty at Wesleyan in 2015, is interested in developing tailored metal nanomaterials that improve the clean production of energy and enable the efficient use of energy resources. Next fall, she'll teach a course on Advanced Inorganic Chemistry.
Read more about Personick's research in this News @ Wesleyan Q&A.