Boyden '95 Awarded NEA Fellowship for Poetry Translations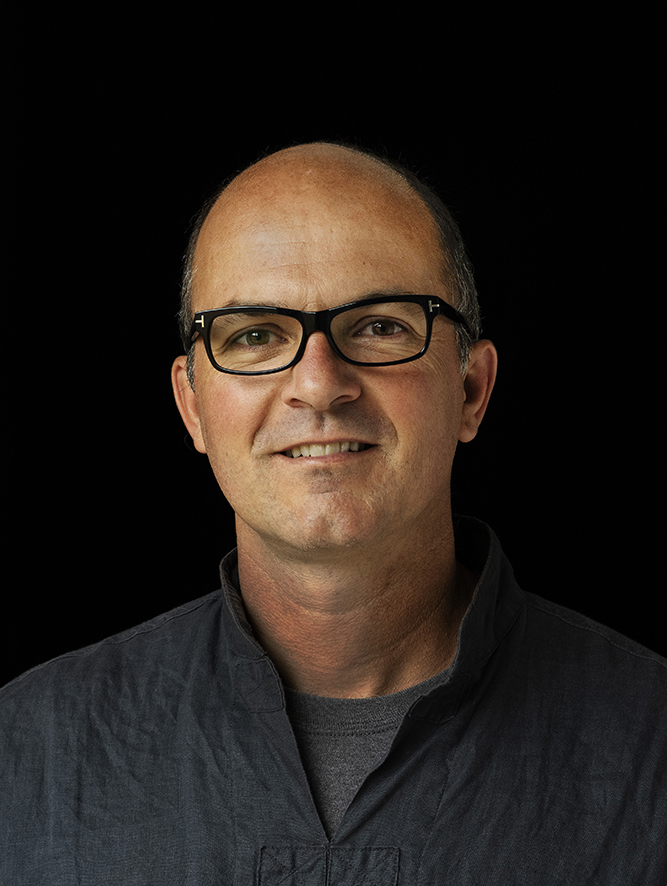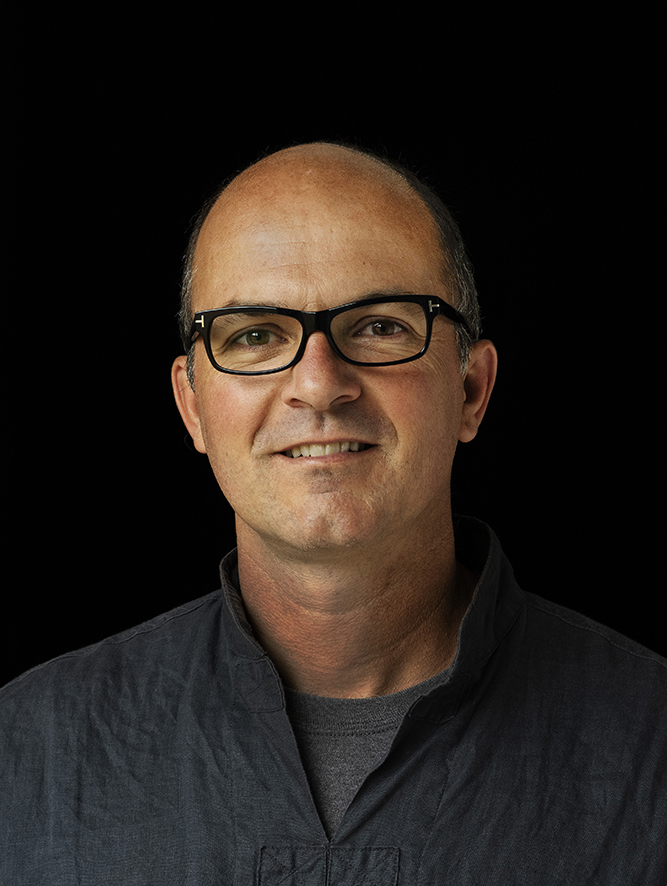 Ian Boyden '95 received an NEA Literature Translation Fellowship of $12,500, one of only 25 such grants for 2019, to support the new translation of poetry and prose from 17 countries into English.
Boyden's fellowship will support his work translating from the poetry collection Minority, written in Chinese by Tibetan poet Tsering Woeser, considered one of China's most respected living Tibetan writers. In 2013, John Kerry of the U.S. State Department honored Woeser with an International Women of Courage Award. In 2010, the International Women's Media Foundation had given her a Courage in Journalism Award.
Boyden, an artist, writer, curator, and translator, has been working on her poems since 2016. His translation of "The Spider of Yabzhi Taktser " was declared the most-read translation of a Tibetan poem in 2017, the NEA reported in their press release.
Tsering Woeser, born in Tibet in 1966 and "reeducated" during the Cultural Revolution, writes poems that explore themes of alienation and loss of heritage. Her poetry also confronts the wave of self-immolation in Tibetan society that began in the last decade. Translating these works, Boyden notes, is "particularly complex, as Woeser is conveying the Tibetan experience using Chinese language."
For instance, in his translation of "The Spider of Yabzhi Taktser," Boyden adds a footnote to explore the subtleties in the choice to use one word: "'acha,' [which] indicates that her relationship with her friends continues to be defined by Tibetan culture. The choice forces her Chinese readers to stumble into the unfamiliar," he writes and adds further explanations about transliteration, pronunciation, history, and relationships that he endeavors to render intact from one culture and language into another.
An East Asian studies and studio arts double major as an undergraduate, Boyden had returned to campus in 2015 with his work Tripod Complex, which had begun with exploration of the material and ecology of a forest fire. In his lecture, "Nirvana: Carbon Inks, Burning Forests, and the Buddhist Endgame," Boyden, who was director of the San Juan Islands Museum of Art, discussed how his exploration of the material and ecology of a forest fire offered him a path into further philosophical contemplations of the Buddhist "no self," a topic he explores in a San Juan Islands TEDx Talk.
One of these projects, the burning of a self-portrait he had carved of wood—which he initially saw as an artistic statement on forest fires in the Northwest—suddenly seemed to have much to say on the self-immolation of Tibetans in protest of the Chinese occupation of their country, and prompted him to contact Woeser, who had written Tibet on Fire, a collection of poems on this topic. "To my amazement, she wrote back to me," he says. It is a correspondence that continues to this day.
"Woeser's voice is incredibly important, unique, prescient," he notes. "There is an urgency in translating her work. As a poet and humanist, I take great pleasure in translating Woeser's complex poetry and making her spirit and voice come alive in another language."
Additionally, Boyden considers some questions for the Wesleyan audience.
Q: Can you describe the moment of seeing the connection between the burning head and the self-immolation that Tsering Woeser confronts in her work? Or was it a gradual realization of the thematic relationship?
A. The moment I lit my head on fire, the connection was immediate. I experienced a visceral shock. How could I not have foreseen this? I saw Thich Quang Duc, the Vietnamese monk who set himself on fire in Saigon in 1963, right there in the flames. A portal opened and the entire history of Buddhist self-immolation spilled into the field where I was standing. And so I gave myself to this experience. I tended the fire, I knelt there and blew on the embers, and after a while, I dowsed the flames and watched the steam evaporate in the night air. But, of course, there is something gradual here as well. For many years, I have felt a shift in consciousness take shape within me regarding my relationship to human institutions that routinely abuse their power, that are built on and foster the imbalance of power. I think most people who have devoted their lives to the study of Chinese are aware of this terrible dilemma. How can one possibly reconcile working with China when that government is actively engaging in the cultural genocide of Tibet for over 60 years, and the current mass detention and incarceration of over one million Uighurs in Xinjiang? Camus made a statement to the effect that you can be a murderer or the accomplice of murderers, or you can resist with every fiber of your being. And for me when I lit that self-portrait on fire, the line of resistance suddenly became very clear.
Q. What do you think you said in that first letter that prompted her to respond?
A: After the Buddha died, he was cremated. His ashes and bones were distributed across Asia, each vial or piece becoming a seed for a stupa or other Buddhist monument. These materials are called relics, and they are very cherished by Buddhists because they are understood to contain the transformational power of his enlightenment. And throughout Buddhist history, there are accounts of famous monks who have been cremated, but parts of them have refused to burn: a tooth, their tongue, their heart. It is understood that the profound purity of their practice resulted in parts of them miraculously surviving the insatiable hunger of fire. In that first letter to Woeser, I described her book Tibet on Fire as a form of relic arising from the tragic wave of the self-immolation of Tibetans over the last decade. She wrote back and told me she had taken my words and offered them to the shrine she prays to each day.
Q: How would you describe your relationship with the poet?
A: Each of us is given a handful of friendships during a given lifetime that appear to transcend the bounds of time and space. That is how I feel about my relationship with Woeser. Time doesn't feel linear. Both of us are drawn to ruins as if by some ancient impulse. And I think that impulse is best described as a shared desire to understand cause and effect clearly and communicate where, in that chain, the failings are human, and where, in that chain, we can preserve our humanity and our dignity.
Q. So your sculpture has informed your translating…. Can you describe ways that your translating is informing your sculpture?
A. I am interested in the stories that materials contain. I often describe my art as translating the stories of the materials I use. For instance, I have made inks using carbon I sourced from forest fires, which I have then used to paint images of breathing forests. That is a form of translation. But what I think I have failed to do over the years is communicate why those ideas are urgent, how they relate to the human condition, and how to tend to them in ways that might actually have an impact on our physical and spiritual ecology. The act of translating is informing that thought process, encouraging me to look at my artistic process in ways that look beyond the horizon of their making.
Q: Is there one central message from her work that you'd like us to hear?
A: Written through every essay and every poem is the fundamental and eternal struggle for human dignity, the ardent recognition that our humanity is one. That quality of her being is not unique to her—it exists within all of us. But for it to blossom, we must make a choice to embrace our humanity and all of the consequences of that decision.
(Click here for an article on Boyden's 2015 visit to Wesleyan.)