Center for the Arts 2018–2019 Events Feature Urban Latin Dance, Court Dancers and Musicians of Yogyakarta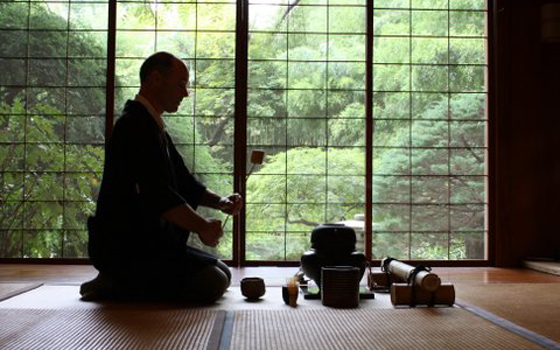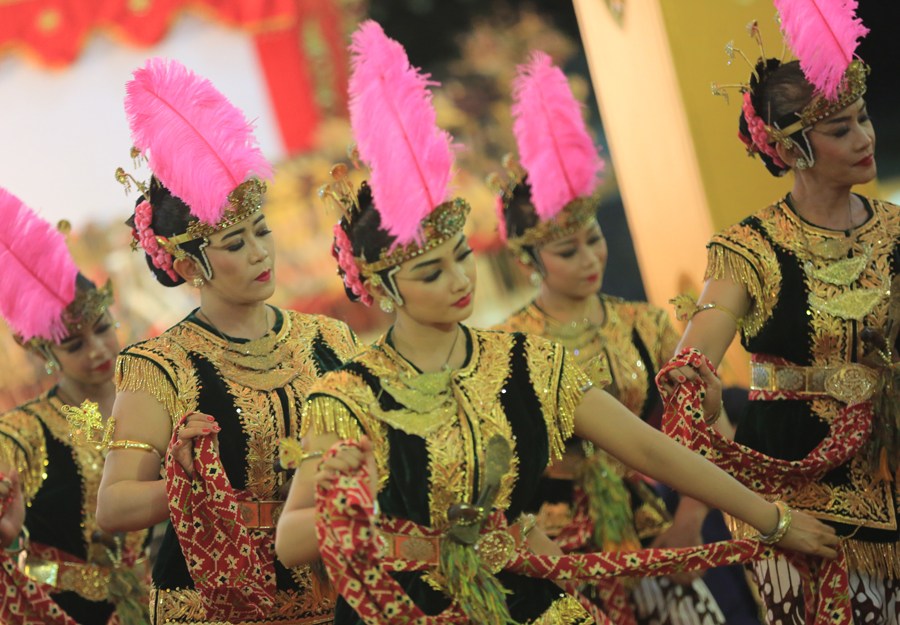 Wesleyan's Center for the Arts announces the highlights of the 2018–2019 season, including two world, two New England, and four Connecticut premieres.
"This season we are taking a cue from CONTRA-TIEMPO, whose new work 'joyUS justUS' posits that the expression of joy is the greatest act of resistance," said Sarah Curran, director of the Center for the Arts. "During the 2018–2019 season, we claim joy and expressive freedom, through which we represent, create, and expand our community. We are particularly excited about presenting the first solo exhibition in New England by up-and-coming multimedia artist Kahlil Robert Irving, including a number of new pieces commissioned by the Ezra and Cecile Zilkha Gallery."
The 2018–2019 season includes: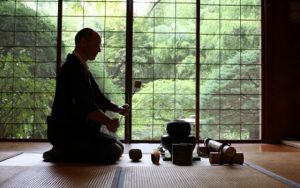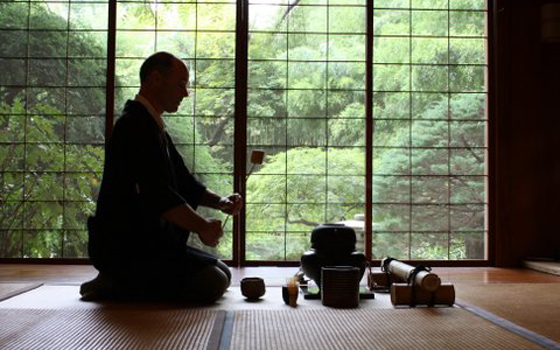 Sept. 7: Ninth annual "Bach to School" organ concert by Artist-in-Residence Ronald Ebrecht marks the start of a celebration of 30 years of his teaching at Wesleyan
Sept. 8: Seventh annual "The MASH" festival highlighting Wesleyan's student music scene, inspired by Fête de la Musique (also known as Make Music Day)
Sept. 12–Nov. 30: "Chado—The Way of Tea" exhibition at College of East Asian Studies Gallery, including photographs from National Geographic photographer Michael Yamashita '71
Sept. 21: "Point of Interest" featuring a series of solos, duets, and quintets set to soundscapes by hip-hop dancer and breaking artist Raphael Xavier
Sept. 26–Dec. 9: "Street Matter — Decay & Forever / Golden Age," first solo exhibition in New England by Saint Louis–based multimedia artist Kahlil Robert Irving
Sept. 30: Kitchen Ceilí—Private Lessons Teacher Stan Scott PhD '97, Dora Hast PhD '94, and George Wilson—joined by the Rangila Chorus and vocalist/guitarist Sam Scheer
Oct. 5: Connecticut premiere of "They, Themself and Schmerm," a disturbingly hilarious personal tale by New York City–based trans actor Becca Blackwell
Oct. 7: "This Is It!" The Complete Piano Works of John Spencer Camp Professor of Music Neely Bruce: Part XVI, including world premiere of composer's 12-tone piece "Homage to Aronchik"
Oct. 11–14: 42nd annual Navaratri Festival of Indian music and dance, including the Connecticut debut of Bharata Natyam dancer Mythili Prakash
Oct. 26: "The River," a collaboration between adventurous string quartet ETHEL and Grammy Award-winning Taos Pueblo flutist and Native American instrument maker Robert Mirabal
Oct. 26–27: Fall Faculty Dance Concert to feature new visiting assistant professors Julie Mulvihill and Joya Powell in collaboration with other Dance Department faculty and guest artists
Oct. 28: The Castlefield Trio performs original jazz and blues tunes, including world premieres by torch heartbreaker Sarah LeMieux and drummer Andy Chatfield
Nov. 9: Music and Dance of Yogyakarta, copresented with Yale University and the Asia Society in conjunction with a visit from Sultan Hamengkubuwono X, featuring the Wesleyan gamelan

Kitchen Ceilí and Friends will perform free of charge Sept. 30. Formed in 1993, Kitchen Ceilí features private lessons teacher Stan Scott PhD '97 on vocals, guitar, mandolin, and banjo; Dora Hast PhD '94 on vocals, tin whistle, and recorders; and George Wilson on vocals, fiddle, banjo, and guitar. The group returns to The Russell House to perform original and traditional music from Ireland, America, England, Scotland, and South Asia.

Nov. 15: Artist-in-Residence Ronald Ebrecht performs works for harpsichord to welcome a marvelous Frank Hubbard harpsichord to campus
Nov. 16–18: Theater Department production of "Mr. Burns, a post-electric play," written by Anne Washburn and directed by Visiting Assistant Professor of Theater Pirronne Yousefzadeh
Nov. 30: Winslow-Kaplan Professor of Music and puppeteer Sumarsam and Wesleyan Gamelan Ensemble directed by Artist-in-Residence I.M. Harjito present a wayang kulit (Javanese puppet play)
Feb. 8, 2019: New England premiere of "joyUS justUS," a participatory urban Latin dance theater experience by Los Angeles–based CONTRA-TIEMPO
Feb. 28–March 2, 2019: Connecticut premiere of "The Fever" by Brooklyn-based theater artists 600 HIGHWAYMEN, the duo of Abigail Browde and Michael Silverstone
March 29, 2019: Connecticut debut of Alsarah (Sarah Mohamed Abunama Elgadi '04) and The Nubatones' lavish, joyful East African retro-pop, full of Arabic-language reflections on identity and survivalTickets are available Monday through Friday from 11 a.m. to 3 p.m., by phone at 860-685-3355, or in person at the Wesleyan University Box Office, located in the Usdan University Center.

Tickets may also be purchased at the door beginning one hour prior to each ticketed performance during the season, subject to availability. The Center for the Arts accepts cash, checks written to "Wesleyan University," and all major credit cards. Groups of ten or more may receive a discount to select performances. No refunds, cancellations, or exchanges. Programs, artists, and dates are subject to change without notice. For more information on any of the events, visit the CFA website.