Posse Fellow Rodriguez '20 Helps Establish Inaugural Film Screenings through Arts in the Armed Forces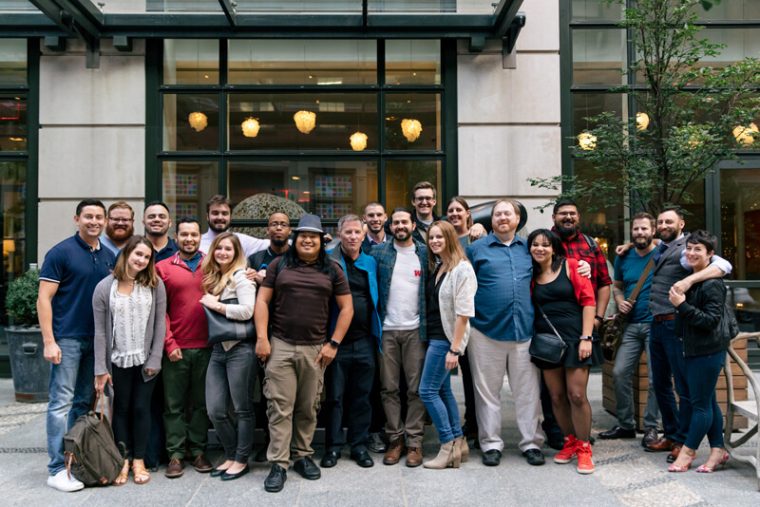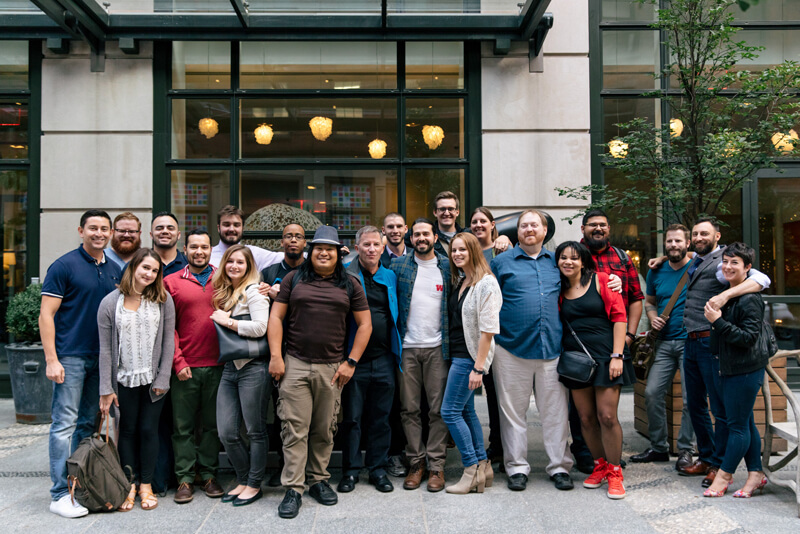 On Sept. 22, several members of the Wesleyan community traveled to New York City to attend the Arts in the Armed Forces (AITAF) inaugural Student Veteran Film Screening. AITAF is a nonprofit organization that brings the best of contemporary theater and film screenings to veterans across the world free of charge.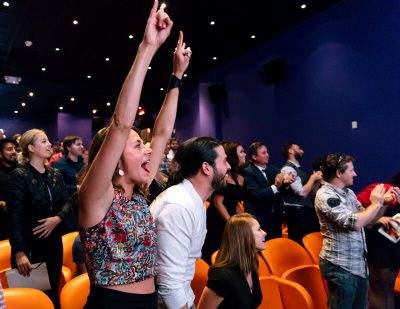 Thirty people from Wesleyan attended, including 17 Wesleyan Student Veteran Organization (WESVO) members; 10 family and friends, 2 nonveteran students; and 1 faculty member.
While in New York, the group watched a screening of The Taking of Pelham 123 (1974), a film about a New York City subway train hijacking. The film was recommended to AITAF by actor/producer Ben Stiller, whose father, comedian Jerry Stiller, is a WWII veteran and acted in the film. Ben Stiller and Adam Driver, AITAF's founder, participated in a Q&A session with the guests following the film. Emmy-nominated actor Driver (Star Wars, Logan Lucky, Girls) was an honorably discharged U.S. Marine who later attended the Juilliard School and found difficulties readjusting to civilian life. However, his experiences with the arts transformed his life.
The trip was organized by Wesleyan Posse Veteran Scholar Daní Rodríguez '20, a 14-year U.S. Marines Corps veteran who interned for the AITAF last summer. While active, Staff Sergeant Rodríguez participated in multiple combat deployments to Iraq and Afghanistan. He's also been deployed to Korea, Japan, and U.S. Naval Ships abroad.
Like Driver, Rodríguez is pursuing film and acting in his post-military life.
"I understand the challenges veterans face within our own veteran community," he said. "Generally, the arts are not prioritized in or out of the military and is perceived as a hobby or entertainment rather than a profession or tool. I know this because I was one of those people that thought of it that way."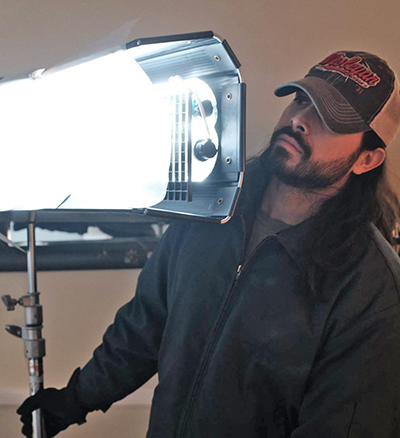 Rodríguez discovered that his love for playing guitar and acting could be much more.
"I quickly began drawing the parallels between those disciplines to the newfound mental stability and empathy that has been transformative. Now, cathartic experiences are frequent in my life and I have become calmer and more articulate about my own emotions," he said.
Last summer, Rodríguez received a Summer Experience Grant funded by the Gordon Career Center. With this support, he was able to volunteer with the AITAF and raise awareness of the program through advocacy and outreach. Rodríguez generated interest with fellow veterans at Columbia University, New York University, Pace University, the City University of New York, and others, and ultimately helped create the inaugural Student Veteran Film Screening. WESVO advisor Robert Cassidy, retired officer teaching fellow, government, and Mike Whaley, vice president for student affairs helped secure funding for the Wesleyan group to attend the screening in NYC.
Rodríguez hopes to explore the possibility of hosting AITAF on Wesleyan's campus in the future.
Next summer, Rodríguez will assist AITAF in launching its first student veteran paid-internship program.