Students, Faculty, Alumni Attend American Astronomical Society Meeting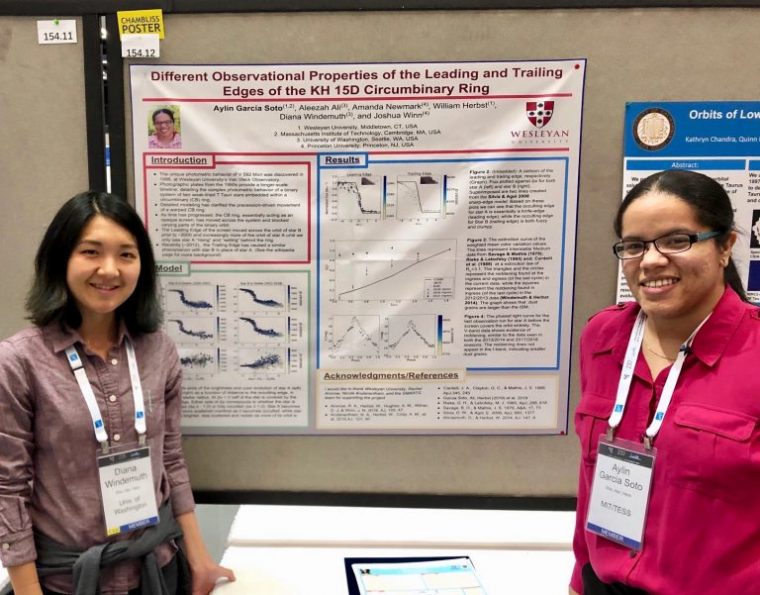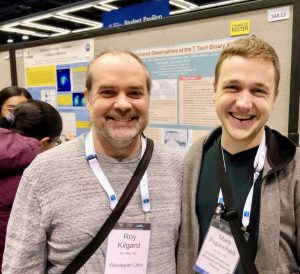 More than 25 Wesleyan affiliates attended the 233rd American Astronomical Society Meeting Jan. 6-10 in Seattle, Wash. All current Wesleyan students who attended presented posters of their research.
Campus attendees included: Bill Herbst, the John Monroe Van Vleck Professor of Astronomy and professor, integrative sciences; Roy Kilgard, associate professor of the practice in astronomy and associate professor of the practice, integrative sciences; Michael Henderson '19; Allison Quintana '19; graduate student Jessica Klusmeyer; graduate student Ismael Mireles; and graduate student Anthony Santini '18.
Alumni included Hannah Fritze '18, Aylin Garcia Soto '18, Prajwal Niraula MA '18, Amy Steele MA '14, Nicole Arulanantham MA '15, Mark Popinchalk '13, Marshall Johnson '11, Anna Williams '09, Ken Rumstay MA '77, Taft Armandroff '82, Phil Choi '95, Anil Seth '98, Evan Tingle '08, MA '09, Diana Windemuth MA '13, Trevor Dorn-Wallenstein '15, Clara Moskowitz '05, Emily Leiner '10.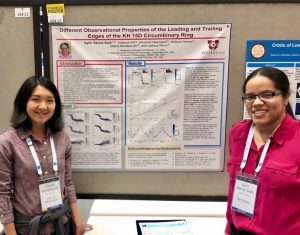 Former graduate student Colin Littlefield, and former post-doctoral researchers Vicki Sarajedini and John Cannon also attended.
In addition, five college students who participated in the Keck Northeast Astronomy Consortium's (KNAC) summer Research Experiences for Undergraduate (REU) program at Wesleyan attended the meeting. Karina Cooper, Sadie Coffin, Aleezah Ali, Katie Chapman, and Diego Garcia worked at Wesleyan's observatory last summer and were under the direction of Wesleyan faculty and students.
View additional photos of the meeting in this Van Vleck Observatory blog.