6 Students Honored for Creative Writing, Poetry, Essays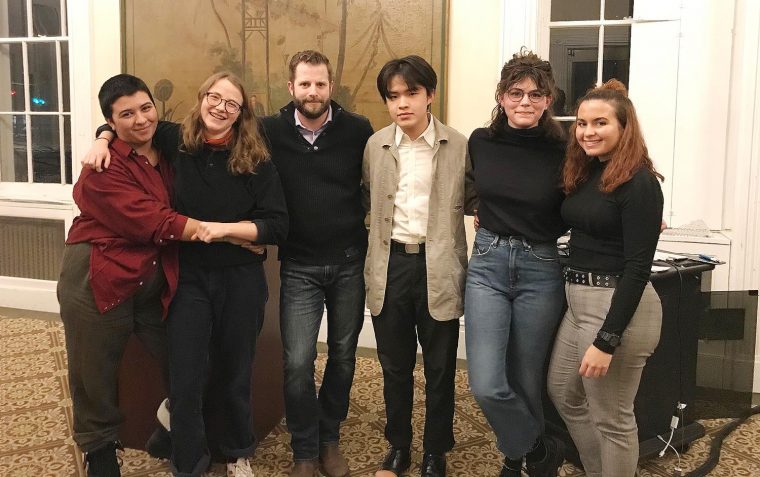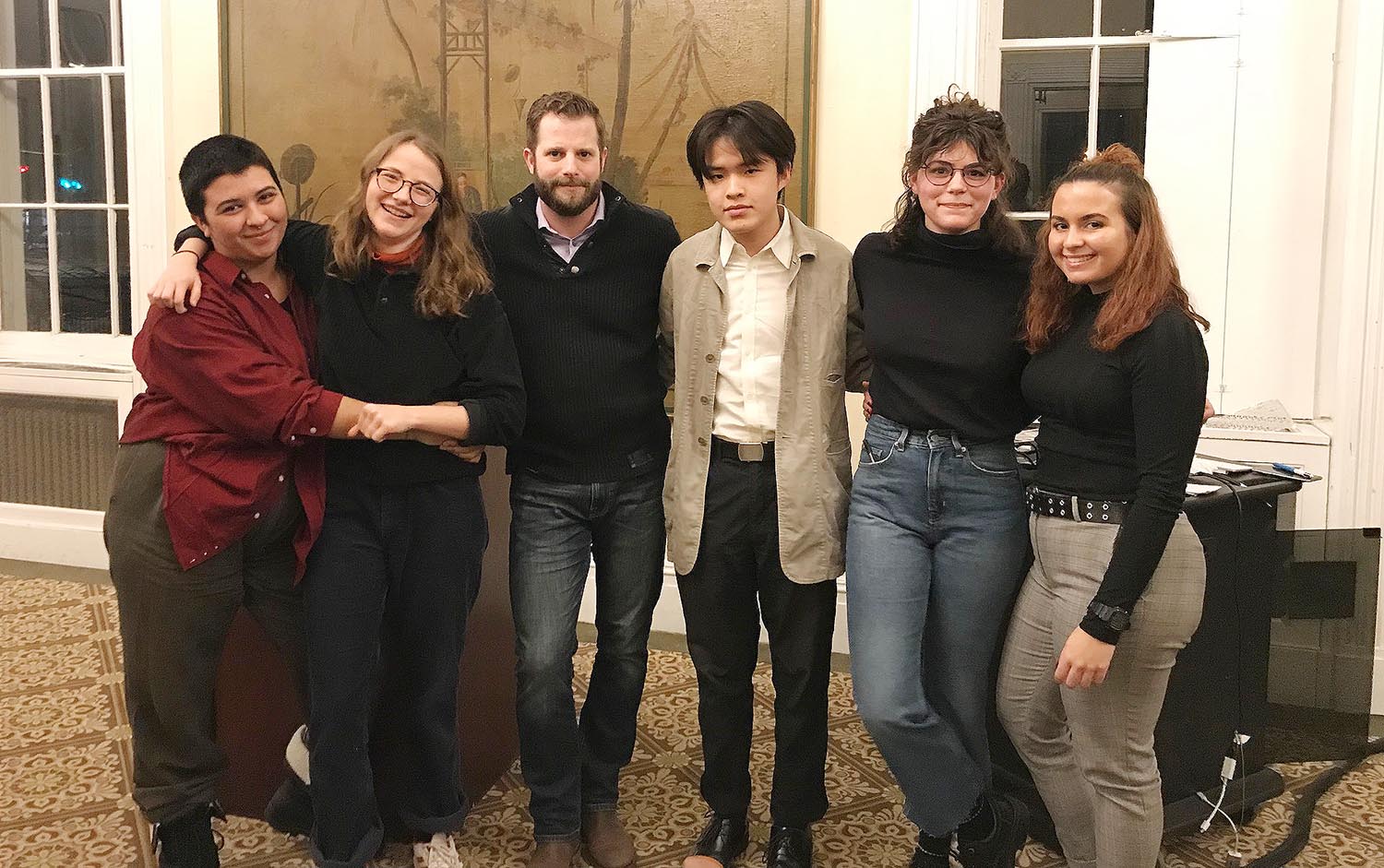 Six Wesleyan students were recently honored by Creative Writing at Wesleyan and the English Department.
Caridad Cruz '21 is the recipient of the Sophie and Anne Reed Prize. Established by Leon Reed; his sons, S. Chadwick '41 and Dr. Victor Reed; and his grandson Ted Reed '70, the prize is named in memory of Sophie Reed and Anne Reed, for the best poem or group of poems.
Oriana Ullman '21 received the Winchester First-Year Essay Prize). Named in honor of Caleb Thomas Winchester, this prize draws on funds endowed in 1838 in honor of Caleb Thomas Winchester. It is awarded to the best scholarly essay written by a first-year student in any English Department course in the preceding calendar year.
Doc Polk '19 received the Herbert Lee Connelly Prize, which was given in 1980 by Mabel Wells Connelly in the name of her husband, member of the Class of 1909 and alumni secretary, 1924–56. Supplemented by friends, relatives, and sons Hugh Wells and Theodore Sample '48, the fund provides income to be awarded annually to a deserving undergraduate who demonstrates an interest in English literature and an unusual ability in nonfiction writing.
Nic Guo '20 is the recipient of the Horgan Prize. Established by the Department of English in honor of Paul Horgan, professor emeritus and writer-in-residence, the prize is awarded to the student who has written the best short story of the year.
Natalie Ruby '19 was awarded the Geraldine J. Murphy Prize for writing an outstanding critical essay that focuses on short fiction or novels. Established in memory of Geraldine J. Murphy—the first woman hired as a full-time instructor at Wesleyan (1957), the first woman promoted to a tenured position, and the first woman promoted to the rank of full professor—the prize is endowed by alumni of the Wesleyan Master of Arts in Teaching program.
Sahara Sidi '22 is the recipient of the Cole Prize, which is awarded to a first-year student who shows great ability in fiction or nonfiction writing. The prize was established through the gift of George Henry Walker, Class of 1881, in memory of Charles Edward Cole.