Joe Reed Remembered for Teaching at Wesleyan 44 Years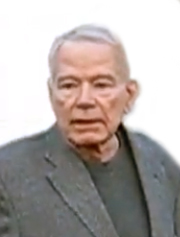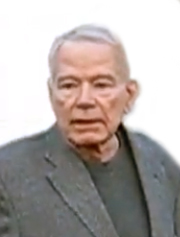 (Information provided by the Office of Academic Affairs)
Joseph W. Reed, professor of English and American studies, emeritus, died on Feb. 11 at the age of 86.
Reed arrived at Wesleyan in 1960 after receiving his BA, MA, and PhD from Yale University, and having served on active duty in the Navy. During his time here, he served as the chair of the English Department and of the Sesquicentennial Committee, and was one of the founding architects of both American Studies and Film Studies at Wesleyan. He played an important role in cultivating numerous interdisciplinary initiatives on campus and was involved in a long-term collaboration with Jon Barlow, professor of music, focused on William Faulkner's fiction, John Ford's films, and Charles Ives's music. He retired in 2004 after 44 years at Wesleyan.
Reed is remembered for his legendary teaching of up to 200-400 students a year, his wide-ranging scholarship, and his kind and generous colleagueship.
"Joe Reed was my good friend and colleague for more than 40 years," said Richard Slotkin, Olin Professor of English, Emeritus. "His intelligence was adventurous, and his scholarly and teaching interests ranged from 18th century British literature, to Faulkner and the American novel, to movies and television."
Henry Abelove, Wilbur Fisk Osborne Professor of English, Emeritus said: "Joe was the most generous man I've ever known."
Joe Reed and his wife, Kit, author and former resident writer, lived on Lawn Avenue and were often seen walking their Scottish terriers.
"When Kari and I moved to Middletown in 2007, Joe and Kit were the first to welcome us with a meal, with animal stories, with art and friendship," said Wesleyan President Michael Roth '78. "We will cherish his memory."
In 2009, a labyrinth was built on campus near the Davison Art Center in their honor from funds gathered by their beloved students.
Joe Reed is survived by his children, Mack, John, and Kate, and their families, including four grandchildren. The family is planning a private memorial in the fall. In lieu of gifts, the family asks for memorial contributions to be made in Joe's memory to Alzheimer's Los Angeles.