Drozdov '19 Wins Wesleyan Monogram Design Competition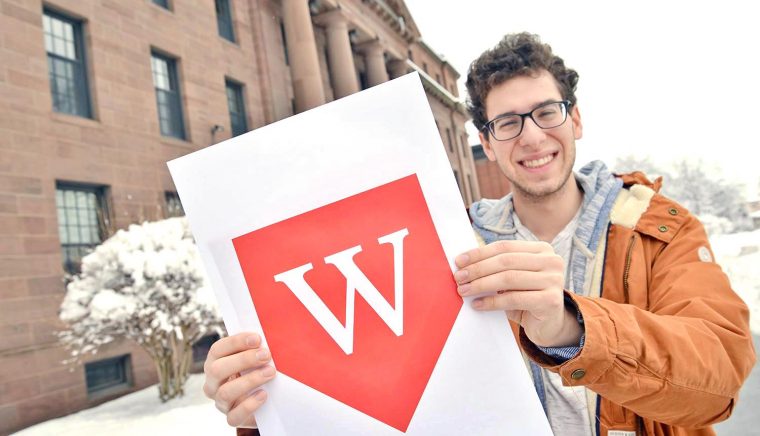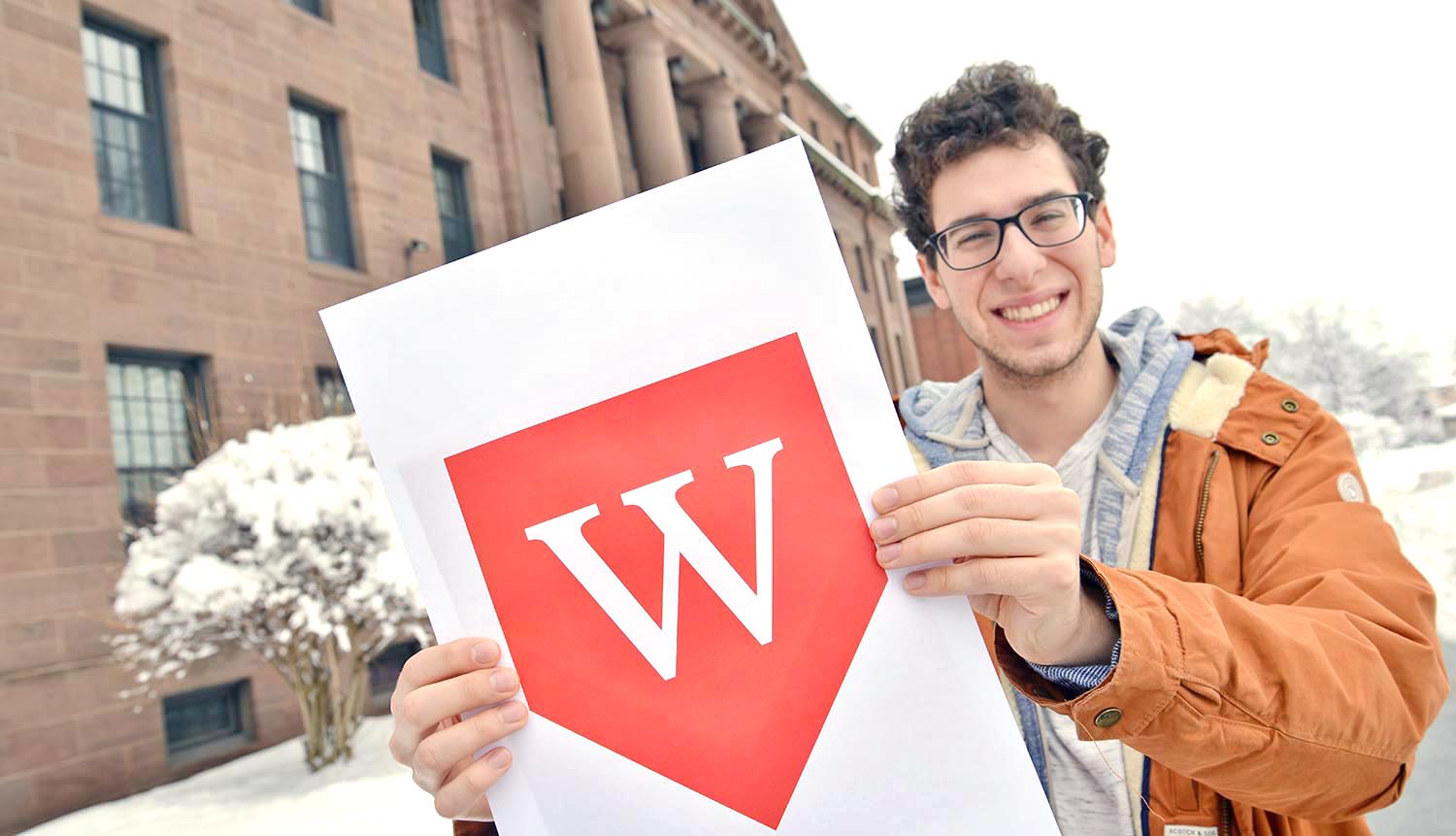 Wesleyan announced Wednesday that a design submitted by Gabriel Drozdov '19 has been selected by popular vote as the University's next monogram. Drozdov's submission garnered more than 50 percent of the 6,200 votes cast by Wesleyan community members.
"For the monogram, I personally wanted to reintroduce some of Wesleyan's old spirit back into a new design," Drozdov said.
In September of 2018, Wesleyan launched an updated website, featuring new messaging and visual elements. One of those elements was a new monogram that many community members felt did not cohesively represent the University. Wesleyan's administration responded by rolling back the mark, and forming a committee of students, alumni, faculty, and staff to organize a monogram design submission contest and engage the community's substantial creative abilities and input.
Participants were faced with the design challenge of creating something uniquely Wesleyan—to set it apart from the nearly 200 other colleges and universities that start with the letter W and around 20 with Wesleyan in their names—as well as something flexible enough to work with current and emerging formats like small screens and handheld devices. It also needed to have the potential to work at scale (as on a large banner), while following the existing Wesleyan design standards.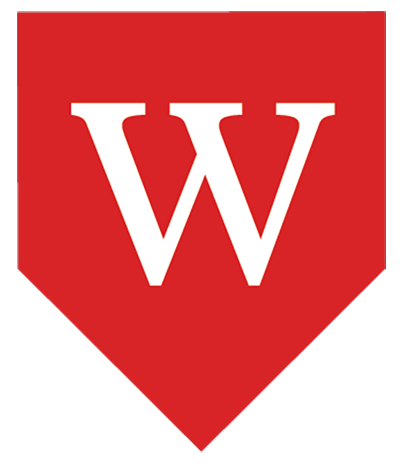 "We realized that the best way to develop a truly representative mark was to engage our community's creativity and incorporate their feedback," said Deb Katz, director of marketing. "We received 30 submissions from students, faculty, staff, and alumni, and were impressed by their originality and creativity."
The committee narrowed the submissions down to three finalists. From Feb. 20 to 27, the University hosted an online vote to determine the community's favorite. Drozdov's design of a white "W" on a red shield "was the clear winner," Katz said, and will be able to be adapted for use with other color palettes as well.
Drozdov, who is double-majoring in theater and computer science, described his submission as a "simple, clean design that incorporates several elements of the University's new visual identity and is based on students' belief that Wesleyan's 'longstanding collegiate identity' and reputation speak for themselves."
Drozdov incorporated the Copernicus typeface to match the serif focus of Wesleyan's old monogram. He designed an expanded variant of the shield crest to more easily elicit the collegiate tone, "since the full crest is more recognizable as an icon of higher education," he said. Drozdov also maintained the simplicity of Wesleyan's redesign by keeping the color palette monochromatic, and improved legibility over the old monogram by increasing line weight.
"I know that I and others felt like the new visual elements didn't acknowledge Wesleyan's prior identity," Drozdov said. "As a senior, I want to leave this school feeling like I can still relate to it. Still, it wouldn't make sense to reuse Wesleyan's old typeface and colors, so I mixed a bit of the old and new and I'm glad people seem to like it and feel the same way."
Although Drozdov hasn't designed a monogram before, he works as a freelance graphic artist, creating designs, websites, and branding guidelines for theater and arts organizations. "After graduation, I'll probably find a career in graphic design," he said.
For questions or additional information, email ucomm@wesleyan.edu.