Whitney '19 Wins DAAD Scholarship to Support Graduate Study in Germany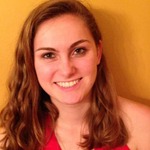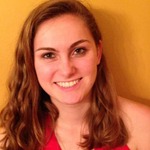 Lizzie Whitney '19, a College of Letters and German studies double major from California, is the recipient of a 2019 DAAD scholarship for study/research in Germany.
The Deutscher Akademischer Austauschdienst, or German Academic Exchange Service (DAAD) supports the internationalization of German universities and promotes German studies and the German language abroad. The study scholarship is presented to graduating seniors at the top of their class.
Whitney, who is applying to the University of Konstanz for graduate school, will use her DAAD scholarship to support her studies in comparative literature. The study scholarship also provides students with a monthly stipend plus funds for health insurance and travel costs.
"I'd also like to focus on the creation of a concept of German national identity through literature and literary confrontation with the Other, in whatever form that might be over the past few centuries," she explained.
Since 1925, more than 1.9 million scholars in Germany and abroad have received DAAD funding.