Members of Women's LAX Team Graduate Early Due to NCAA Play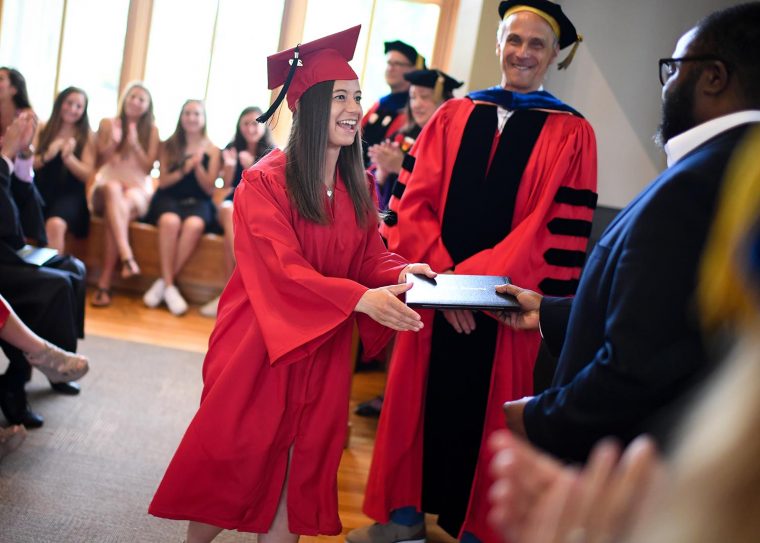 Graduation came early this year for women's lacrosse players. With the team competing in the NCAA championship game on Commencement Sunday, graduating students missed the regular ceremony. The graduating seniors received their degrees at a special ceremony at the Office of Admission, attended by President Roth, Provost Joyce Jacobsen, family, friends, and faculty on Wednesday, May 22.
The seniors include Caitlin Wood, Emilie Ogden-Fung, Caroline Sgaglione, Amy Breitfeller, Abigail Horst, and Breanna Cavanaugh.
In addition, Nelson Albino, assistant women's basketball coach, husband of Head Women's Lacrosse Coach Kim Williams, received a Masters of Arts in Liberal Studies (MALS) degree during the ceremony. (Photos by Jonas Powell '18, MA '19)