Yang '21 Participates in NSF-Sponsored Workshop on Antarctic History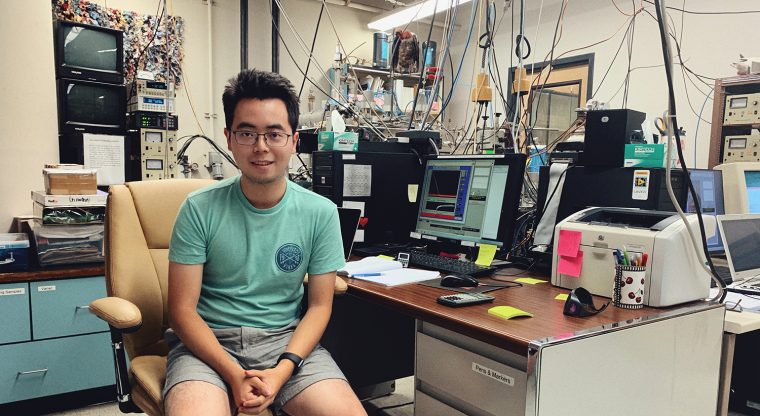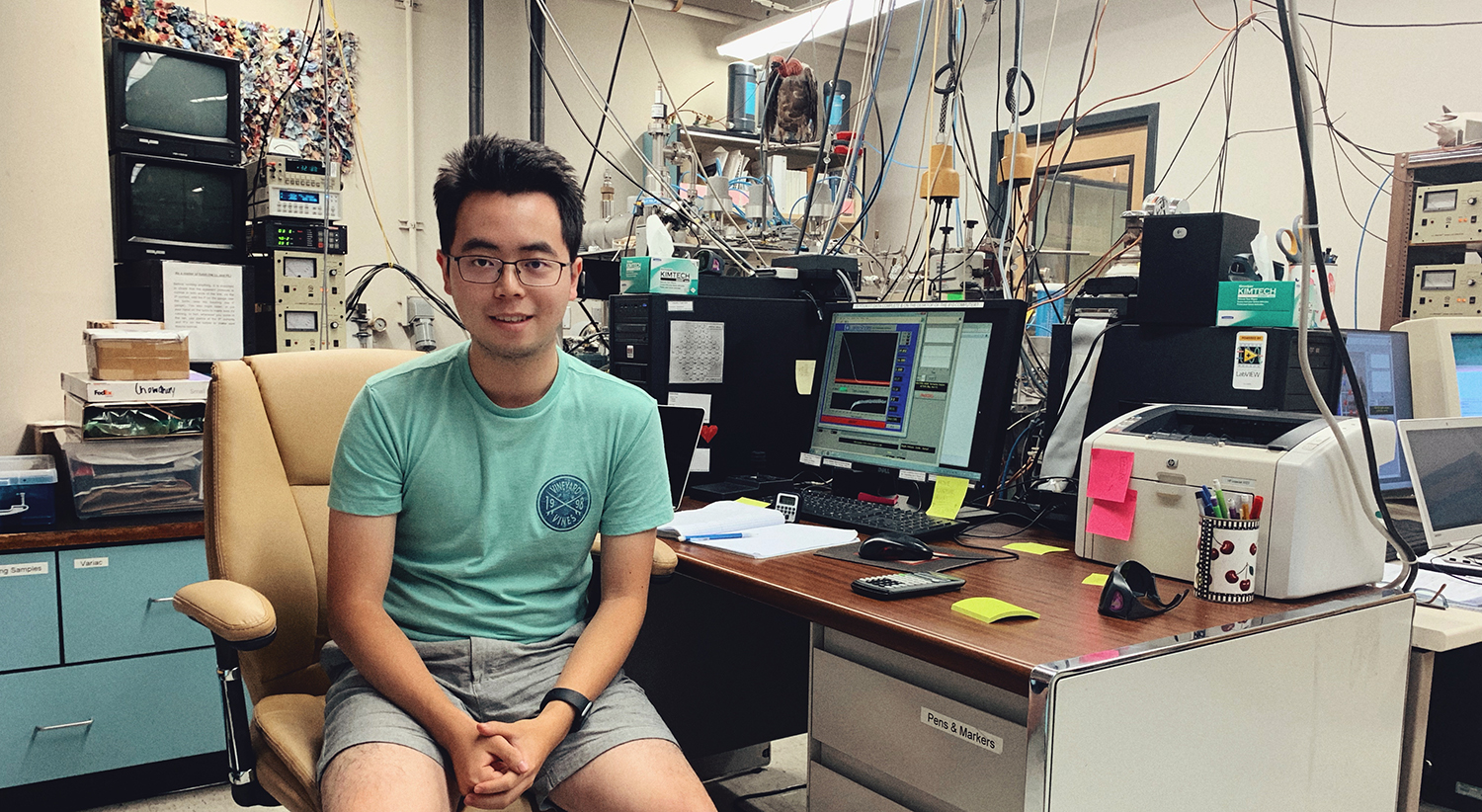 For two weeks this summer, Donglai Yang '21 used isotope dating of rocks, minerals, and sediments from the Weddell Sea near Antarctica to determine the age of a section of Earth's southernmost continent.
Yang, an earth and environmental sciences and physics double major, was selected as one of 10 undergraduate and graduate students from around the world to participate in the National Science Foundation–sponsored Antarctichron/Chronothon 2019 workshop held June 24 to July 8 at the University of Arizona.
The workshop introduced participants to geo- and thermochronology through some applications to the geology of Antarctica. Students learned to analyze and interpret their own samples and data in the context of their own research projects.
Yang's study focused on the "Cenozoic detrital record offshore Dronning Maud Land," a Norwegian territory that makes up approximately 1/6 of Antarctica. He specifically studied rock and sediment fragments that broke away from a landmass.
"These sediments were deposited around 30 million years ago, but the minerals within that layer of sediments have diverse ages," he said. "Those minerals are scraped directly from the Antarctic bedrock by glaciers so their ages bear complicated terrestrial thermal history."
During the workshop, Yang participated in informal lectures and discussions and learned the fundamentals of radioisotopic dating, laboratory techniques, analytical instrumentation, basics of thermochronologic modeling, and the geology of Antarctica. Core samples were provided by the International Ocean Discovery Program sediment core repository and the fellowship also was supported by Wesleyan's College of the Environment.
Yang's advisor, Suzanne O'Connell, professor of earth and environmental sciences, initially introduced Yang to the concept of radiometric dating in geosciences.
"I was fascinated at once," he said. "Its current applications have far transcended its use since its advent when, about a hundred years ago, scientists finally managed to fathom the absolute age of the Earth."
Now with a much-expanded understanding of the kinetics in multiple decay systems, questions that arise from almost every single field in earth and environmental sciences become resolvable to varying extents, Yang explained. "On top of this, our sedimentology lab reckons it a valuable opportunity to bring in some new techniques as we have rarely dealt with unstable isotopes in minerals before."
After Yang graduates from Wesleyan, he plans on attending graduate school, conducting research in geophysics or geochemistry.