YAF Ghana Wins 2019 Davis Projects for Peace Award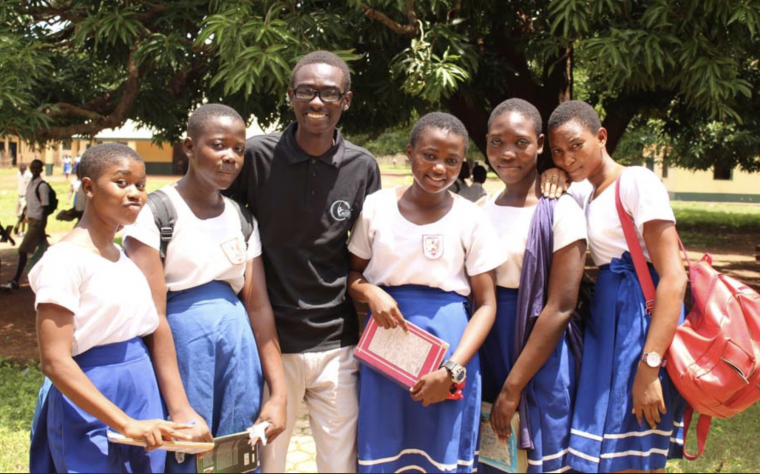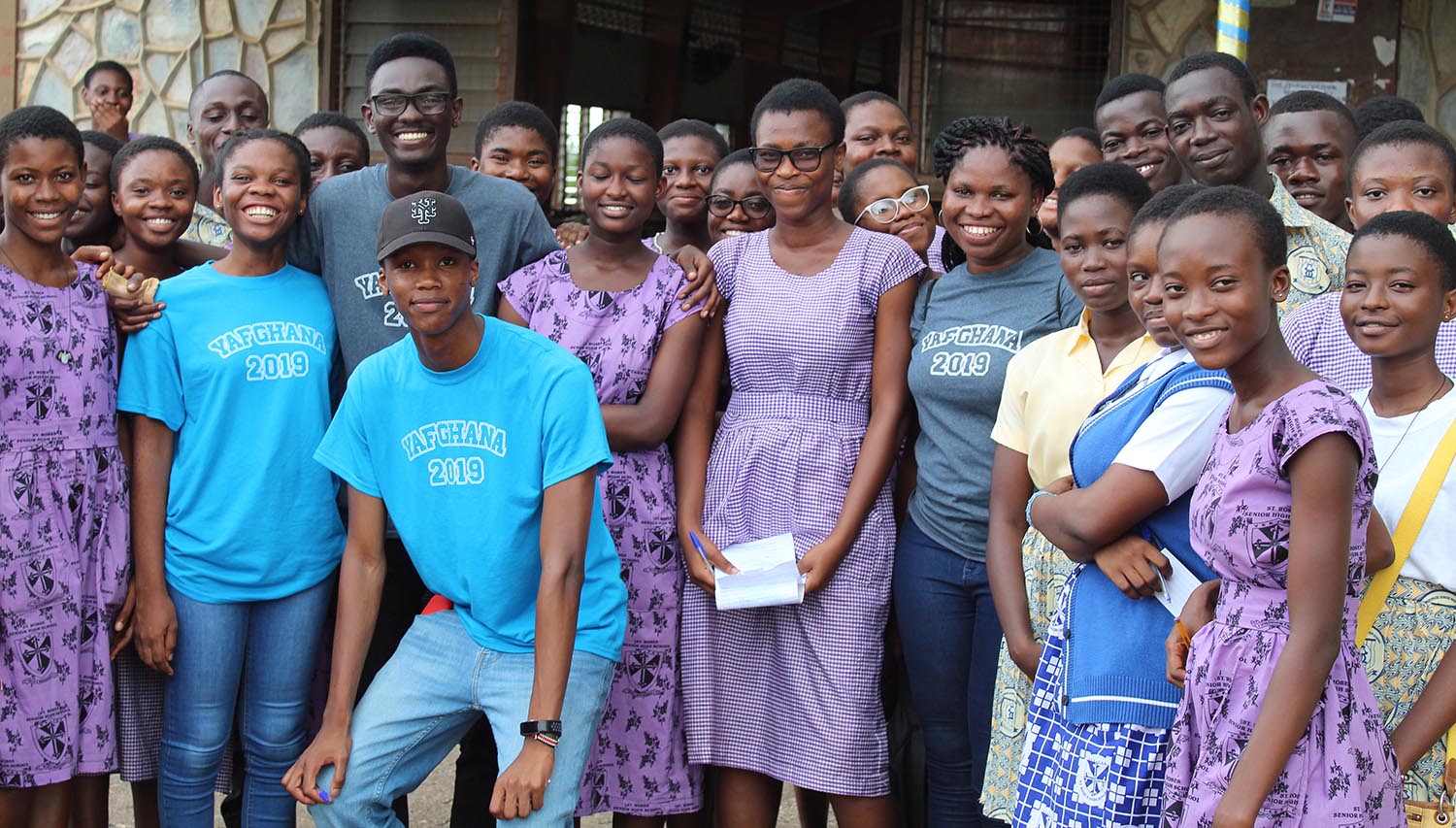 In the economically disadvantaged Northern Region of Ghana, only 6 of 100 high school students enroll in college, leaving many otherwise bright students trapped in a vicious cycle of poverty.
As recipients of the 2019 Davis Projects for Peace Award, four Wesleyan students who make up the Young Achievers Foundation Ghana are helping low-income students in the region access and apply for scholarship programs within Ghana and beyond. The grassroots group is led by Cofounder and Executive Director Ferdinand Quayson '20 and members Afrah Boateng '20, Abdallah Salia '22, and Alvin Kibaara '22.
The $10,000 Projects for Peace grant is awarded annually to undergraduate students at American colleges and universities to design grassroots projects that promote peace and conflict resolution around the world. YAF Ghana is using the award this summer to host workshops, seminars, student-led panels, and hands-on training for high school students seeking college scholarship opportunities.
"We firmly believe that our project will help increase students' participation in higher education in the region, which will help reduce poverty rates, mass migration, and help ameliorate conditions that lead to conflict," said Quayson, a Ghana native and president of the Wesleyan African Student Association.
A 2016 report by UNICEF on poverty and inequality in Ghana revealed that the Northern Region makes up the largest number of poor people (1.3 million) of any of Ghana's 16 regions.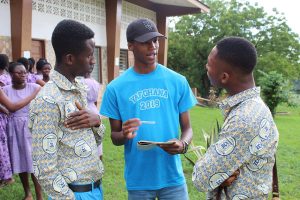 Although approximately 80% of school-aged children (6–14yrs) are enrolled in the free education programs at the various public schools in the region, many do not go beyond high school due to financial barriers.
The Davis-funded project began June 11, when YAF invited high school students from across Ghana to gather for a panel discussion on the scholarship application process. More than 10 college students from the United States and Ghana, who had previously received scholarships, took part in the student-led event.
"The aim of this panel is to break the pessimistic view that many students hold when it comes to seeking and applying for scholarships," Quayson said. "We believe that by hearing success stories from fellow students, our participants will be inspired to look forward to our scholarship workshops with optimism."
The second phase, held June 25 to July 6, focused on a general scholarship seminar where students explored the various scholarship opportunities available. Representatives from the Ghana Scholarship Secretariat, the Ghana Scholarship Directory, and the Regional Educational Advising Coordinator of EducationUSA Ghana explained what scholarship programs are available. These seminars not only exposed high school students to the numerous financial support and scholarship opportunities available but also provided them with relevant information about eligibility, required testing, timelines, and other qualifications.
YAF will host scholarship and college application workshops during the third and final phase, held July 9 to August 25. In these workshops, trained mentors will take students through the scholarship and college application process for both domestic and foreign colleges.
"The students will receive advice on scholarship essay writing, personal statements, recommendations, extracurricular activities, and other relevant information that is key to submitting a successful application," Quayson said.
In 2018, YAF also received a $5,000 Patricelli Center for Social Entrepreneurship (PCSE) Seed Grant from Wesleyan to launch and support their social-good enterprise. To date, they've worked with more than 6,000 high school students in Northern Ghana.
Makaela Kingsley, director of PCSE, has mentored Quayson for the past two years and noted that she's "continuously impressed with his diligence, dedication, and leadership ability."
"Ferdinand has a sophisticated vision for how to tackle economic disparity in his home country, and he is building a model that can be replicated elsewhere in Africa," she said. "Ferdinand has engaged a talented team of Wesleyan students, and together they will use the Davis Projects for Peace Grant to address a root cause of unrest in northern Ghana."
YAF joins more than a dozen other Wesleyan students and alumni who have received a Davis Projects for Peace Award.
In order to keep the program sustainable, YAF will train 30 volunteers to run scholarship workshops and offer mentorship to students; they will establish Young Achievers Clubs at their partner schools; and they will create a physical Scholarship Center.
"This project will enable students to learn the rudiments of scholarship application and receive one-on-one mentorship to help them navigate the rigorous processes involved in scholarship applications," Quayson said.
For more information or to make a donation to the Young Achievers Foundation, visit their website. To apply for a Davis Projects for Peace grant through Wesleyan, visit the Patricelli Center's website.