Price's Civic Engagement Work Supported by Newman Civic Fellowship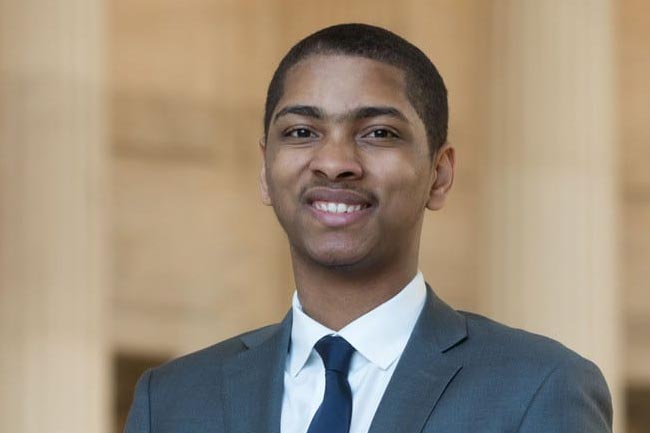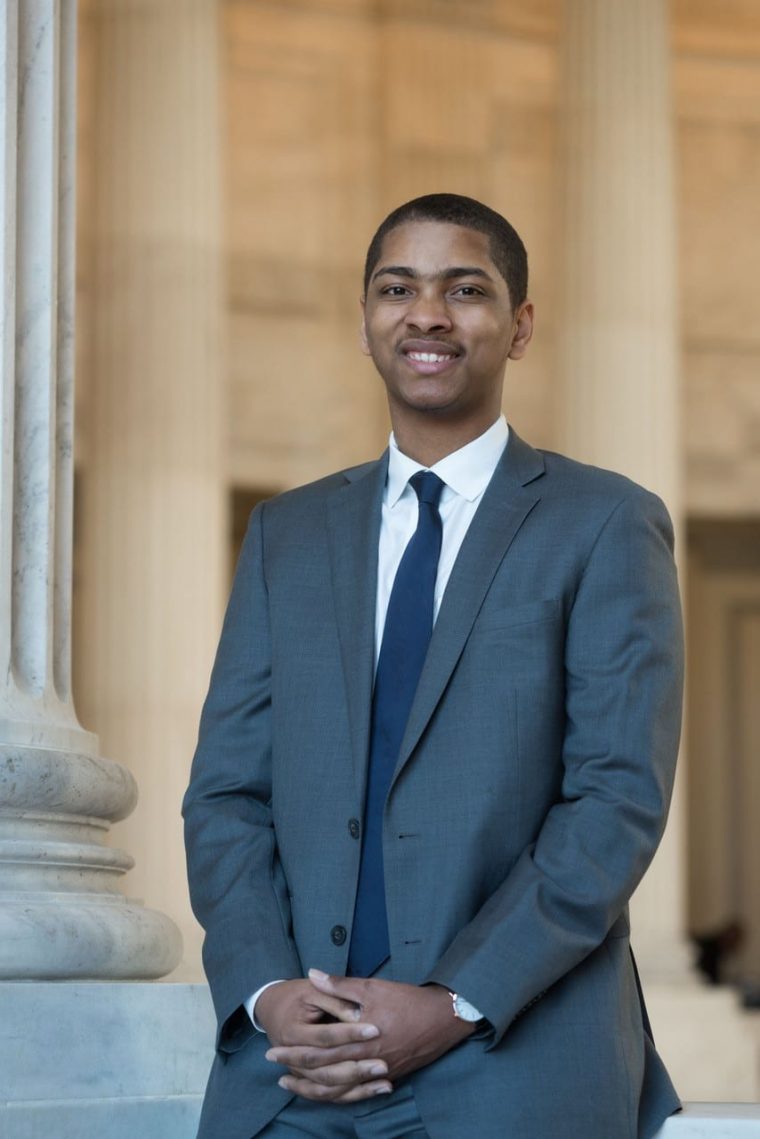 For his efforts in demonstrating the potential for effective long-term civic engagement, Anthony Price '20 was invited to participate in Campus Compact's 2019 Newman Civic Fellowship. He will have access to exclusive virtual and in-person learning opportunities during the 2019–2020 academic year for the duration of the one-year fellowship term.
The Newman Civic Fellowship recognizes and supports community-committed students who are changemakers and public problem-solvers at Campus Compact member institutions. Price joins 261 student fellows representing Campus Compact member colleges and universities from 41 states; Washington, D.C.; Mexico; and Greece.
Price, a government and American studies double major, is the founder and executive director of Be The Change Venture, a Cleveland-based nonprofit that teaches young people networking skills to support their career development. He also spent a full semester in Washington, D.C., with the Congressional Black Caucus Foundation's Emerging Leaders Program (see article). Price returned back to the Capitol this summer working for New Jersey Senator, Cory Booker, in the United States Senate. He also served as one of the executive core-planning members for the TedXWesleyan U conference.
"I look forward to being a part of an amazing cohort, building lifelong relationships, and learning from other change agents who are also on the ground serving others," Price said. "[The fellowship] will be essential for my own civic engagement work serving young people in both inner city and rural communities that tend to get overlooked."
Wesleyan President Michael Roth nominated Price for the fellowship.
"[Anthony has an] inspiring talent for civic engagement and an admirable dedication to making our society more equitable," Roth wrote. "At Wesleyan, Anthony has consistently sought opportunities to collaborate with peers and community members on projects with social impact, from organizing a pitch competition for local high school and college students to joining our Nonprofit Board Residency program. As someone who seeks out opportunities to improve his skills in building relationships across sectors and industries, Anthony has held internships with various organizations, ranging from the Cleveland Cavaliers to the Office of U.S. Senator Sherrod Brown."
As a Newman Fellow, Price receives training and resources that nurture his passions and help develop strategies for social change. He's able to participate in virtual events focused on skill development and professional learning; present papers at Campus Compact conferences; receive one-on-one leadership development mentoring; and connect and network with other engaged student leaders.
Although the fellowship doesn't begin until fall, Price has already had conversations with his mentor and attorney Rudhir Krishtel, regarding Price's nonprofit work. The connection was made through Wesleyan's Patricelli Center for Social Entrepreneurship.
"Rudhir already has played a pivotal role in thinking about how I want to expand upon the impact my team and I have made while at the same time remaining committed to civic engagement work long-term. Specifically, he has advised me on a few things I'm considering pursuing—law school, Fulbright, or perhaps working on Capitol Hill, and staying civically engaged," Price said. "Overall, I've already gotten a head start in crafting the scope of my fellowship months in advance before the fall conference."
The Newman Civic Fellowship was created in honor of Frank Newman, one of Campus Compact's founders and a tireless advocate for the role of higher education in preparing students for active and engaged citizenship. The Newman Civic Fellowship is generously supported by the KPMG Foundation and Newman's Own Foundation.
The 2019 Newman Civic Fellows National Convening will take place in November 2019, in Boston.
"There I'll meet other fellows and learn about the work they're doing in communities across the country," Price said. "I'm looking forward to it!"
After graduation, Price aspires to be a cross-sector change agent, focused in particular on low-income communities. He plans to become an attorney, using the power of the law and policy to address the root causes of inequity in American society.