A Right to Bear Arms? Coedited by Tucker Explores History of Gun Debate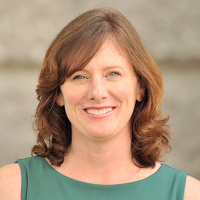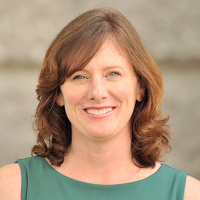 Associate Professor of History Jennifer Tucker is coeditor of a new book, A Right to Bear Arms?: The Contested Role of History in Contemporary Debates on the Second Amendment, published Aug. 20 by the Smithsonian Institution Scholarly Press.
This collection of essays offers a glimpse into how and why historical arguments have been marshaled on both sides of today's debate over the Second Amendment. It includes writings by leading historians on firearms and the common law (including Saul Cornell, Kevin Sweeney, Joyce Malcolm, Priya Satia, Patrick Charles, Lois Schwoerer, Randolph Roth, and others) and—for the first time in one place—by the lawyers who have served as leading historical consultants in litigation for both sides (Mark Anthony Frassetto, counsel for Everytown for Gun Safety, and Stephen Halbrook, legal counsel for the National Rifle Association).
Taken together, these essays offer both general readers and specialists a valuable study of how history itself has become a contested site within the wider national legal debate about firearms. It fills a major gap in public historical writing about firearms and the law, a field characterized by strong polarities and in which scholarly exchanges among people with different perspectives on the history of firearms are relatively rare.
Paul Halliday '83, P'16, '19, the Julian Bishko Professor of History and Professor of Law at the University of Virginia, endorsed the book, writing:
"This book provides an indispensable guide to the sources we all must study to understand our law's past and to decide its future…. Every citizen should begin any exploration of the historical questions with these essays because they point so thoughtfully to answers. Judges and justices who will decide firearms disputes must read this book."
And Geoffrey Robertson, Queen's Council, human rights barrister, and author of Crimes Against Humanity: The Struggle for Global Justice, wrote:
"This important study provides an exploration for how a 'right' unknown to any human rights treaty has taken hold….This book provides an even-handed treatment addressed by scholarly protagonists, remembering the past in order to apply its constitutional words to a very different present. It raises the question of whether history can be safe in the hands of lawyers."
Read about a 2016 conference on "Firearms and the Common Law Tradition" organized by Tucker at The Aspen Institute in Washington, D.C., which led to the development of this book.