New International Students Hail from 37 Countries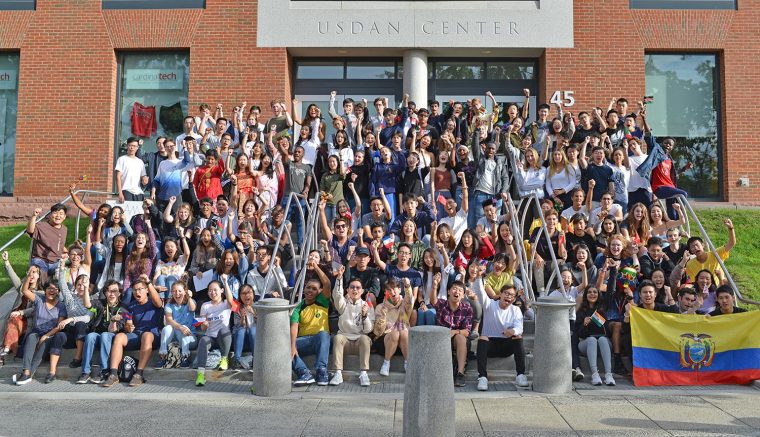 This fall, Wesleyan welcomes 140 first-year international students to campus.
They hail from 37 countries including Ghana, Austria, India, Taiwan, South Korea, Azerbaijan, United Arab Emirates, Cambodia, Iran, Zimbabwe, China, and Senegal. This year, for the first time in Wesleyan's history, the University welcomes students from Burundi and Cambodia.
International students arrived on campus Aug. 25 and participated in a pre-orientation program that explored the full range of academic and co-curricular opportunities available at Wesleyan.
On Aug. 27, the international students gathered outside Usdan University Center for a group photo, which was followed by dinner and skits. (Photos by Olivia Drake and Preksha Sreewastav '21)