3 Wesleyan Faculty Honored with Prizes for Excellence in Research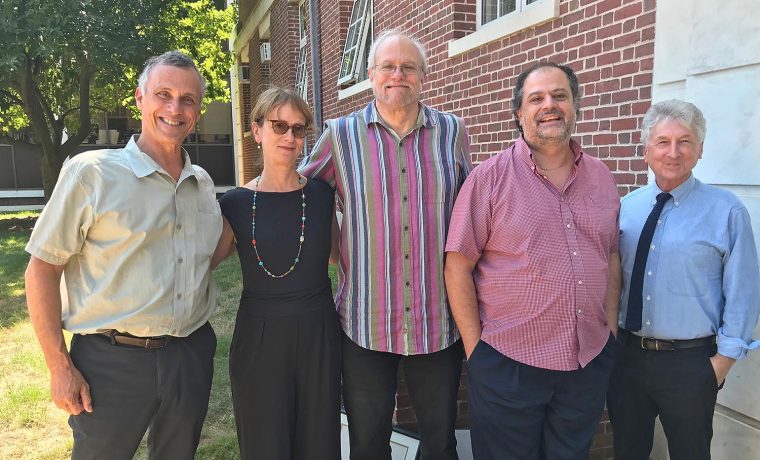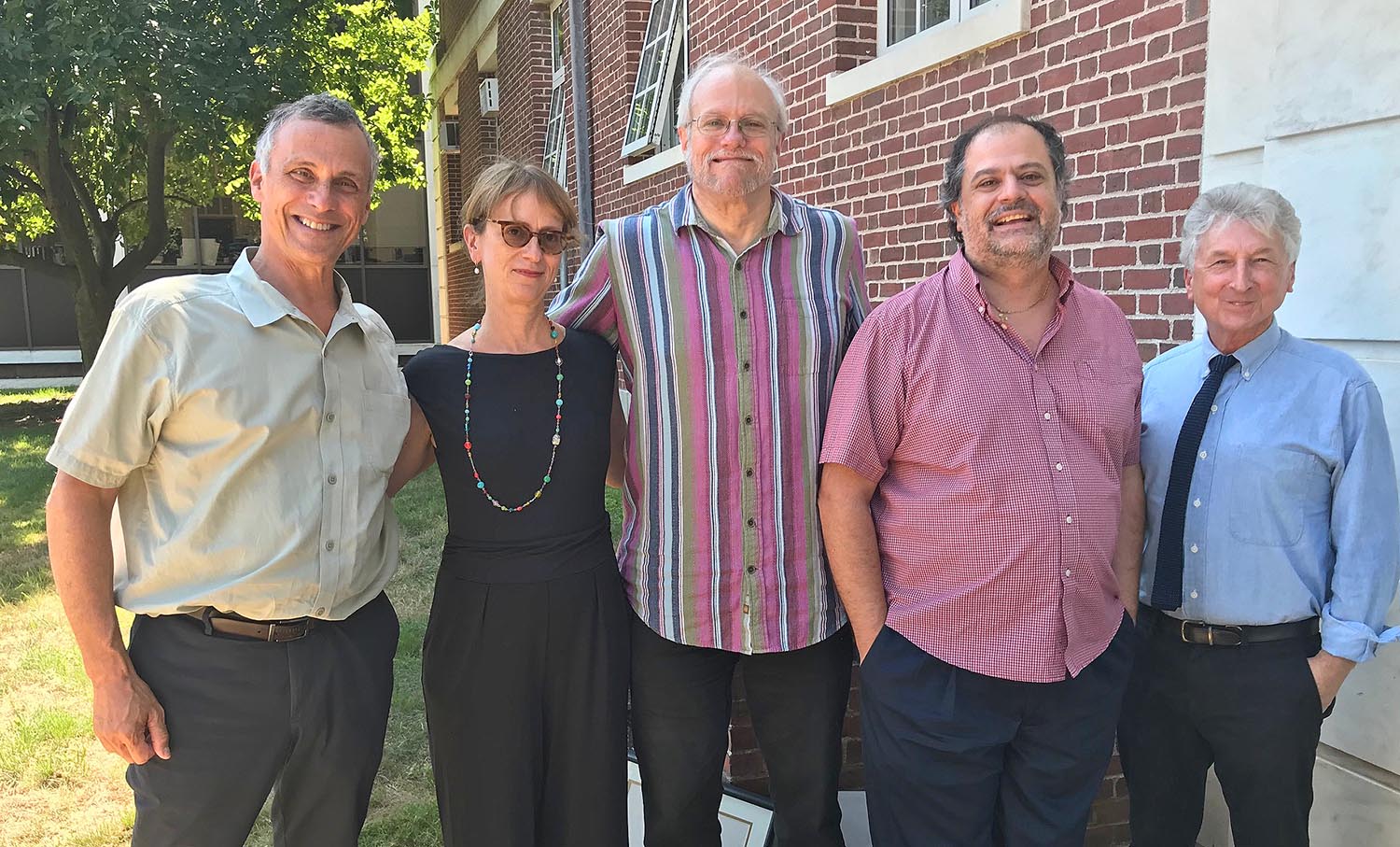 On Sept. 3, during the first faculty meeting of the fall semester, three Wesleyan professors were honored with the Wesleyan Prize for Excellence in Research.
The faculty-nominated prize is presented to members of the faculty who demonstrate the highest standards of excellence in their research, scholarship, and contributions to their field. Interim Provost and Senior Vice President for academic affairs Rob Rosenthal acknowledged the recipients during the faculty meeting. Each winner received a plaque and funding for his or her research.
This year's recipients include:
Natasha Korda, professor of English, plays a highly visible role in keeping scholarship on Renaissance drama a thriving and intellectually dynamic field. Her work combines deep, interdisciplinary learning, wide-ranging archival research, and keen critical insight, illuminating the complex and profound relations among gender, theater history, and economic history. Her recent monograph and edited collection have brought attention to the many and varied forms of labor that enabled dramatic production in early modern England and that linked the stage to the international trade in goods and services of a developing capitalist economy. Korda is widely admired by her colleagues for her scrupulous, innovative, and dynamic scholarship, as well as for her willingness to contribute through work on multiple editorial boards and with the Shakespeare Association of America.
Joseph Rouse, Hedding Professor of Moral Science, works tirelessly to help create fruitful dialogue among philosophers, scientists, historians, and social theorists, who might otherwise rest content to work within their narrower subdisciplinary worlds. In his most recent book, Articulating the World, Rouse engages not only debates about naturalism, but also central debates about mind, language, normativity, and science. In addition to being a major figure in science studies (his works, for example, having been translated into both Chinese and Japanese), Rouse has long served on the program committees of the American Philosophical Association and the Philosophy of Science Association. His work, which bridges the gap between analytic and continental philosophy, has had a profound influence on a whole generation of scholars of philosophy and science studies.
Tsampikos Kottos, Lauren B. Dachs Professor of Science and Society has demonstrated remarkable research productivity and creativity, and his work has had a profound impact on the scientific community. His scholarship focuses on the study of wave propagation in naturally occurring (or engineered) complex media, more specifically electromagnetic transport and its manipulation, an interdisciplinary field of great theoretical and applied interest. Kottos is particularly obsessed with time-reversal symmetry and its manipulation in optical systems. His unorthodox approach to light manipulation via time-reversal symmetry violation has received widespread attention and grant funding. Kottos has authored more than 96 refereed articles and numerous other publications since coming to Wesleyan in 2005. This includes 47 coauthored papers with Wesleyan graduate students, 28 papers with undergraduates, and numerous joint projects with Physics Department colleagues, underscoring his remarkable mentoring and collegial capacities.