Wesleyan Welcomes 48 New Faculty, Postdocs, Scholars


This fall, Wesleyan welcomes 48 new faculty to campus.
Of those, there are 16 tenure-track, 10 professors of the practice, one artist-in-residence, one adjunct, and 20 new visiting faculty members.
The new faculty bring a diverse skill set to campus. Among them are experts in international political economy; Indian cinema and film; environmental archaeology and ancient DNA; German poetry and aesthetic theory of the 18th century; music and expressive culture in Kazakhstan; politics in the African diaspora; Russian and Anglo-American literature; physiological and psychological effects of alcohol; and digital video production.
In addition, three are Wesleyan alumni.
Bios of the new ongoing faculty are below: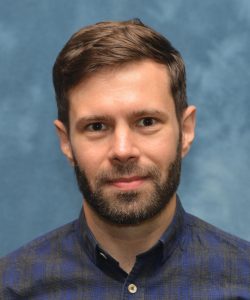 Joseph Ackley, assistant professor of art history, is a specialist in precious metalwork of the European Middle Ages, circa 800–1400. He received his BA from Dartmouth College (2003) and both his MA (2008) and his PhD (2014) from New York University's Institute for Fine Art. His dissertation focused on portable, liturgical objects such as chalices, reliquaries, figural statuettes, and jewelry. He has investigated the symbolic associations of gold and gilding, the preferred media for these works, and has theorized "the radiant aesthetic" that underlies and informs them. His work not only expands the corpus of medieval art, but also deepens our understanding of the "multi-media glory" that would have characterized medieval architectural spaces, draped with silks and enlivened by processional objects. Ackley also stresses the role of portability in accounting for the spread of styles and the transmission of new visual forms across Europe and the Mediterranean. He has published four articles and is currently working on a book manuscript, Medieval Gold: The Radiant Medium, c. 800-1450, which represents a revised and expanded form of his dissertation. He has taught at Arkansas, Barnard, Columbia, and Colorado College, offering a wide range of courses. This semester, he is teaching Mosque and Cathedral: Islam and the West, c. 600-1500, and Medieval Art and Architecture, c. 1100-1400.
Martin Baeumel, assistant professor of German studies, received his PhD in German studies from the University of Chicago (2013) and his MA in history from Ludwig-Maximilians-Universität München in Germany (2005). His research specializes in German poetry and aesthetic theory of the 18th century, in particular the emergence of lyric speaking as a space for the practice and evaluation of epistemological, moral, religious, and philosophical attitudes in a rapidly changing world. His articles, including two essays on the political dimension of early Enlightenment nature poetry, an article on the role of poetic cognition in the mid-1700s, and an investigation of Alexander von Humboldt's travel writings, have appeared on both sides of the Atlantic. Baeumel's current book project examines the evolving social function of poetic paradigms between 1680 and 1750, from their rise within a courtly context to their establishment as the main site for Enlightenment concerns about the possibility of rational-emotional individuals living together with others. Before coming to Wesleyan initially as a visiting assistant professor, Baeumel held a postdoctoral lecturer position at the University of Texas at Austin. He is excited to continue teaching and researching at Wesleyan.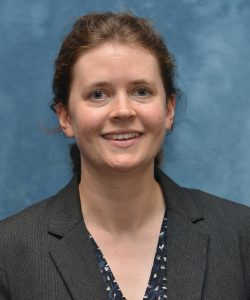 Katherine Brunson, assistant professor of archaeology, received her PhD in anthropology from the University of California, Los Angeles, in 2015 and most recently held an appointment in the Department of Archaeology and Computational Molecular Biology at Brown University. Brunson is a zooarchaeologist with a focus in ancient China who makes use of faunal evidence, including ancient DNA, to reconstruct the origins of cattle domestication and the beginnings of pastoralism. She is also the co-director of the Oracle Bones in East Asia project, which explores the emergence of ritual practice that attends these cultural and environmental shifts. At Wesleyan, Brunson will teach lab-based courses in environmental archaeology and ancient DNA, together with courses in Chinese and Mayan archaeology, the latter building on her extensive fieldwork experience through projects both in China and at the Maya site of Copan in Honduras.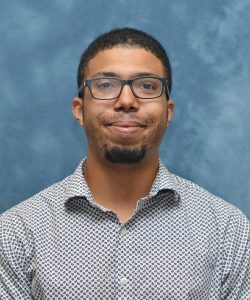 Alcee Chriss III, artist-in-residence and university organist, is the winner of the 2017 Canadian International Organ Competition and has been celebrated for his "grace, skill and abundant proficiency" by the Journal Assist News of Albuquerque. Previous competition awards include the first prize in the Miami International Organ Competition (2014), the Fort Wayne National Organ Competition (2016), and the Albert Schweitzer National Organ Competition in Wethersfield, Conn. (2013), among others. Chriss has performed throughout Canada, China, France, and the United States. Upcoming and recent performances include the 2019 annual convention of the Organ Historical Society (Dallas), Montreal Symphony Hall, and the national convention of the American Guild of Organists (Atlanta). Chriss has studied at Oberlin Conservatory and will be awarded his Doctorate of Music degree from McGill University this fall. In addition to his organ and harpsichord performances, Chriss is also active as a church musician, conductor, and jazz pianist.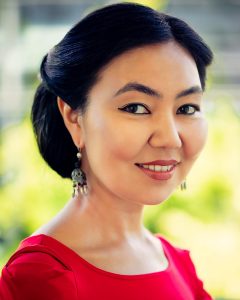 Saida Daukeyeva, assistant professor of music, is an ethnographer and historian of music in Central Asia and a scholar of Arabic music theory. Her research explores the intersection of sound with social and political geographies in Central Asia, focusing on Kazakh music and expressive culture across borders. Her book-in-progress, based on extensive fieldwork in Kazakhstan and Mongolia, examines the impact of migration, socialist cultural policy, and national revival on dombyra (two-stringed plucked lute) performance among the transnational community of Mongolian Kazakhs. Her monograph Philosophy of Music by Abu Nasr Muhammad Al-Farabi (2002, in Russian) draws on archival studies in Syria to reconstruct the intellectual and cultural background to the music scholarship of Islamic polymath al-Farabi (c. 870-950). She has published on Kazakh traditional and contemporary music and medieval Arabic writings in edited volumes and journals such as Ethnomusicology Forum, Asian Music, and Review of Middle Eastern Studies, and co-edited the award-winning book The Music of Central Asia (2016). A trained harpsichord player, she has also studied the dombyra and the two-stringed bowed lute qyl-qobyz with master musicians in Kazakhstan.

Anthony Davis PhD '10, associate professor of the practice in chemistry, began his academic career as a cadet in the United States Coast Guard Academy. After receiving his BS (with high honors) in marine science, he served in the Coast Guard for six years before returning to academics to earn an MS in analytical chemistry from the Ohio State University. He then returned to the Coast Guard Academy and taught chemistry for another four years before starting at Wesleyan as a graduate student in chemistry with Professor Albert Fry. Davis earned his PhD in chemistry in 2010 after working on a project involving organoelectrochemistry and ab initio modeling. He spent three years after this as a lecturer in chemistry at the University of New Haven. Davis then worked as a science consultant and project chemist for Hobson & Motzer, Inc. Finally, he returned to Wesleyan in 2017 as a visiting associate professor of chemistry, and this year was promoted to associate professor of the practice in chemistry. This year, Davis will teach the courses Introductory Chemistry, Introductory Chemistry Lab, and Chemophobia: Precaution or Panic.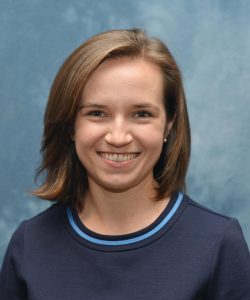 Lindsay Dolan, assistant professor of government, specializes in international political economy. The goal of her work is to understand how changes in the global economy affect governments and individuals, particularly in the developing world. Her research and teaching interests include international organizations, foreign aid, trade, and experimental methods. She is currently working on a book manuscript exploring how international organizations shape global perceptions of developing countries. She received her PhD in political science from Columbia University and her undergraduate degree in economics and political science from Swarthmore College. Her work has been funded by the National Science Foundation. Dolan comes to Wesleyan after spending the 2018–19 academic year as a postdoctoral research fellow at the Niehaus Center for Globalization and Governance at Princeton University.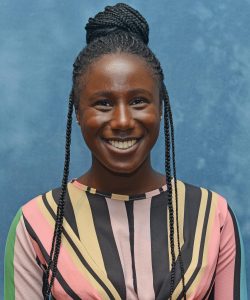 Kaisha Esty, assistant professor of African American studies, is a historian of gender, sexuality, and the state, specializing in sexual sovereignty as a liberatory praxis, and politics in the African diaspora. Using the tools of critical race theory, intersectionality, and subaltern studies, Esty's scholarship unearths the early radical contributions of enslaved and freed women to modern feminism. Her current manuscript project, A Crusade Against the Despoiler of Virtue: Black Women and the Struggle for Sexual Sovereignty, 1840-1920, examines "feminine virtue" in African American women's meanings of freedom. Esty earned a PhD in history at Rutgers University. During her graduate training, she was the recipient of grants and fellowships from a host of bodies, including the American Historical Association, Rutgers Center for Historical Analysis, the Center for Race and Ethnicity, and the African American Intellectual History Society. In 2018–2019, Esty was awarded the Warren and Beatrice Susman Completion Fellowship. Her research has received recognition and support from institutions and organizations in the U.S. and the U.K., such as the Arts and Humanities Research Council. From 2016–2019, Esty worked with the award-winning Rutgers Scarlet and Black Project, a committee formed to investigate the university's legacy of slavery and Native American land dispossession. The findings of this research were published in Scarlet and Black: Slavery and Dispossession in Rutgers History (2016), to which Esty contributed a chapter. Her research using oral histories and interviews with black women graduates of Douglass College in New Jersey will appear in the third and forthcoming volume of Scarlet and Black. A native of London, Esty earned a BA and MA in American studies from the University of Nottingham. She hosts a blog, BlackSkinLikeMine: A Historian's Travel Insights, a platform merging her love of history, travel, and the world of the African diaspora.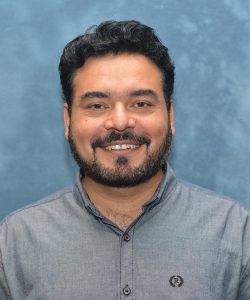 Hafiz Muhammad FazaleHaq, assistant professor of the practice in Hindi-Urdu, received his MSc and MPhil in applied linguistics from institutions in Pakistan, and his MA in TESOL and a PhD in educational linguistics (with a focus on second or foreign language learning and teaching) from the University of New Mexico. His dissertation research involved compiling and analyzing a corpus of formulaic sequences in Urdu in order to draw pedagogical implications for second language acquisition, both for English and for Urdu second language learners. His research suggests that a pattern-based model of second language acquisition is applicable to the acquisition of larger linguistic units, including formulae and collocations. He is a co-author of two chapters for The Concise Encyclopedia of Applied Linguistics. "Vygotsky and Second Language Acquisition" examines how Vygotsky's study of the interrelationship between thinking processes and language processes can be used to understand the processes involved in communicating meaning through a second language. "Research Methods and Sociocultural Approaches in Second Language Acquisition" shows how Vygotsky's central concepts can guide research in and study of second language learning through an examination of language use in different social and cultural contexts using a variety of quantitative and qualitative methods. In his current projects, he is developing a website for Urdu language learners, and is looking at the role of culture and sociocultural settings in the development and negotiation of a second language learner's identity.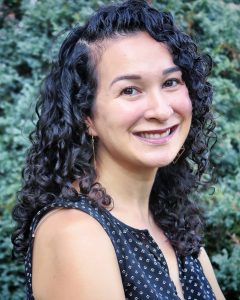 Nina Hagel, assistant professor of government, received her BA from Johns Hopkins University, and her MA and PhD from the University of California, Berkeley, both in political science. Before coming to Wesleyan, she was a postdoctoral fellow at Bates College. Her research examines questions of freedom, recognition, and resistance, with a focus on democratic belonging. She is currently at work on a book manuscript that uses contemporary political theory and the history of political thought to examine the value of authenticity claims in political life. Her work has been published in Polity and Theory & Event and has been supported by the Andrew W. Mellon Foundation. Last year, her article "Alternative Authenticities: Thinking Transgender Without Essence" received the American Political Science Association's Susan Okin-Iris Young Award in feminist political theory. This year, she is teaching classes on the moral basis of politics, political freedom, and the politics of authenticity.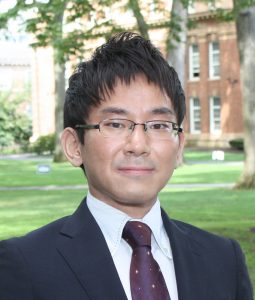 Ryuichiro Izumi, assistant professor of economics, completed his PhD in economics at Rutgers University and his undergraduate degree at Keio University in Tokyo. His research and teaching interests center on banking, financial economics, and macroeconomics. During the coming year, he will teach the department's required Intermediate Macroeconomics course, as well as electives on finance and financial crises.
Anuja Jain, assistant professor of film studies, joins us from the University of St. Andrews, where she was an assistant professor of film and media studies. She earned her BA, MA, and MPhil from the University of Delhi and her PhD in cinema studies from New York University under the direction of Richard Allen. Her dissertation, "Suffering and Spectatorship: Sectarian Violence in Indian Documentary Film and Media," explores the development and redefinition of documentary that took place around coverage of Indian sectarian violence of the last 30 years. She has also studied Indian popular cinema more broadly, editing and contributing to the dossier on "Poetics of Indian Cinema," which appeared in Screen. Jain specializes in aesthetics and spectatorship in Indian film. She will teach courses in South Asian Cinema, Global Cinema, and Film History.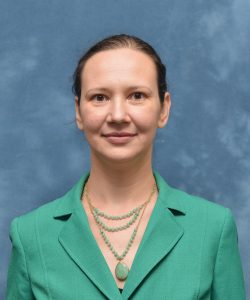 Nataliya Karageorgos, assistant professor of the practice in Russian, East European and Eurasian studies, is from Tomsk, Russia. She earned her BA in English and philology and her MA in Russian literature from Tomsk State University. In 2019, she received her PhD in comparative literature from the Graduate Center, CUNY. Her research interests include links between Russian and Anglo-American literature, poetry and poetics, modernism, postmodernism, and Cold War studies. Her article "A List of Some Observations: Theory and Practice of Depersonalization in T. S. Eliot and Joseph Brodsky" is forthcoming in Slavic and East European Journal in fall 2019. Currently, she is working on a book titled Forbidden Attraction: Russian Poets Read T. S. Eliot During the Cold War. Her pedagogical interests include teaching courses in the Russian language and Russian and comparative literature. Before coming to Wesleyan, she taught at Queens College, Baruch College, and Middlebury College.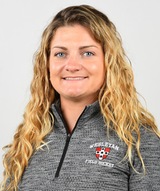 Christine Kemp, adjunct assistant professor of physical education and field hockey coach, comes to Wesleyan from Castleton University, where she spent the 2018 season as the field hockey head coach and led the Spartans to a regular season record of 15-5 overall and 11-1 in the Little East Conference (LEC). In her first season as a collegiate head coach, Kemp's Castleton squad won the LEC regular-season championship, and she was named the LEC Coach of the Year. Before her stint at Castleton, Kemp spent five seasons at her alma mater, Skidmore College. She helped lead the Thoroughbreds to an 80-27 (.748) record with three Liberty League Championships, two quarterfinal appearances in the NCAA Division III Tournament (2014, 2016), and one national semifinal appearance (2013). Her college coaching career began at Bridgewater State University, where she served as an assistant coach from 2011–13 while pursuing her master's degree. Kemp earned her bachelor's degree from Skidmore in 2011, following a decorated four-year playing career. She was a two-sport athlete who excelled in field hockey and basketball, serving as basketball team captain her senior year. In field hockey, Kemp was named a three-time NFHCA All-American, three-time Liberty League Player of the Year, and two-time NFHCA North Atlantic Player of the Year. She holds the school records for most assists in a single season (22) and most career assists (62). In 2011, Kemp received the Skidmore Senior Athlete Award, and seven years later she was inducted into Skidmore's Athletics Hall of Fame. Aside from her collegiate coaching experience, Kemp also served in 2018 as the futures head coach and site director for USA Field Hockey, where she developed individual skills, team game, and offensive and defensive strategies in a training-only environment for U19 players.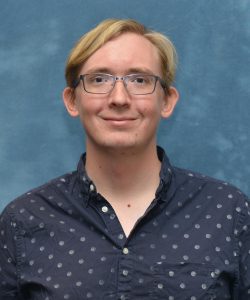 Alex Kruckman, assistant professor of mathematics, comes to Wesleyan from Indiana University, where he was a Zorn postdoctoral fellow. Before that, he received his PhD in mathematics from the University of California, Berkeley. He was an undergraduate at Brown University, where he studied math and computer music. His research interests are in mathematical logic, specifically in the field of model theory, which makes connections between logic and other areas of math and computer science. In the fall, he will teach calculus and abstract algebra, as well as advise the math club.
Randall MacLowry '86, assistant professor of the practice in film studies, is a film producer, director, and editor with over 25 years of experience crafting documentary stories that connect society's large historical and cultural narratives with individual journeys. His films for the PBS series American Experience include The Rise and Fall of Penn Station (2014), The Battle of Chosin (2016), The Swamp (2019), and The Feud (2019), which airs Sept. 10.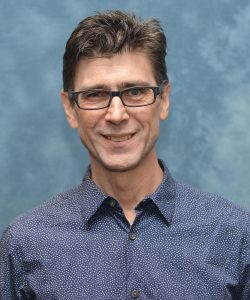 He received a Writers Guild award for the Nova film The Fabric of the Cosmos: The Illusion of Time (2011) and the Organization for American Historians' Erik Barnouw Award for his films The Gold Rush (2006) and The Mine Wars (2016). He also produced the award-winning Sighted Eyes/Feeling Heart (2017), the first feature-length documentary about Lorraine Hansberry, directed by Tracy Strain. MacLowry and Strain own The Film Posse, a production company that is relocating from Boston to Middletown. MacLowry will teach Advanced Filmmaking and will co-direct the Wesleyan Documentary Project. MacLowry majored in art with a film studies concentration at Wesleyan.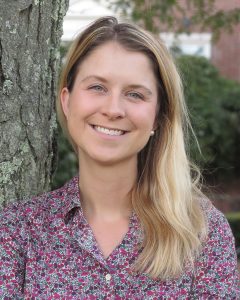 Alyx Mark, assistant professor of government, studies how institutions empower and constrain legal elites, such as lawyers, judges, and lawmakers, along with members of the mass public. Her current book manuscript, The Individual Roots of Inter-institutional Conflict, examines the causes and consequences of congressional threats to the judiciary's institutional authority. In another major project, she is investigating how and under what circumstances state court judges utilize active judging in their courtrooms and the consequences of those behaviors for access to civil justice. Her work has received the support of the National Science Foundation, the Economic Club of Washington, D.C., and the Edward M. Kennedy Institute for the U.S. Senate. Her work appears or is forthcoming in the Law and Society Review, Legislative Studies Quarterly, Political Research Quarterly, and the Wisconsin Law Review, among other outlets. She received her PhD in political science from George Washington University in 2015. She is an affiliated scholar of the American Bar Foundation. Before coming to Wesleyan, she taught in the political science department at North Central College in Naperville, Ill.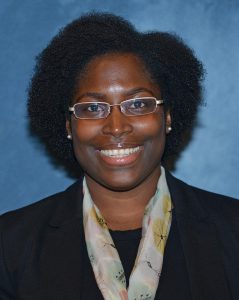 Laverne Melón, assistant professor of biology, received her BA from Middlebury College, majoring in neuroscience with a minor in women's studies. She continued her undergraduate interests in the physiological and psychological effects of alcohol in Stephen Boehm's laboratory at Binghamton University, where she received an MS in behavioral neuroscience. She continued her training with Boehm, completing a PhD in addiction neuroscience at Indiana University-Purdue University Indianapolis as an NIAAA-funded fellow in Indiana University's Genetic Aspects of Alcoholism training program. Her thesis was titled "Does binge drinking induce PMDD-like behavioral and neurochemical dysfunction in C57BL/6J females?" Melón's post-doctoral studies took her to the Tufts University School of Medicine in 2014, funded by a NIH-NIGMS- K12-Institutional Research and Career Development Award. At Tufts, her work with Jamie Maguire included projects addressing the neurochemical and behavioral factors involved in the regulation of binge drinking, the effects of stress on female infertility, and neurophysiological mechanisms linking postpartum depression and adaptation in stress signaling during peripartum periods. She will be continuing this important line of work using rodent model systems to understand the neurobiological and neurophysiological adaptations that underlie depression/anxiety associated with a binge pattern of alcohol consumption, a significant women's health initiative. Her prior work has won her many important awards, including the National Institutes for Health's Future Research Leader (2015); the International Behavioral and Neural Genetics Society's Outstanding Postdoc Award (2016); and the Society for Neuroscience's Neuroscience Scholars Program Professional Development Award (2017). She is also affiliated with Wesleyan's Neuroscience and Behavior program.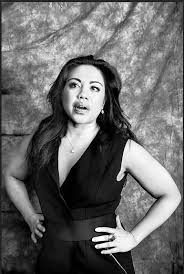 Maria-Christina Oliveras, assistant professor of theater, holds a BA in theater from Yale University and an MFA in acting from the National Theatre Conservatory. She has performed extensively on and off Broadway, regionally, internationally, and in film and television, most recently guest-starring on Madame Secretary and The Blacklist. Her Broadway credits include Amélie, Machinal, and Bloody Bloody Andrew Jackson. Dedicated to new works and underrepresented stories, her career is distinguished by a number of world premieres, including Soft Power by David Henry Hwang and Jeanine Tesori, Here Lies Love by David Byrne, and Taylor Mac's A 24-Decade History of Popular Music. She is currently working on the world premiere of Kiss My Aztec!, a new satirical musical by John Leguizamo and Tony Taccone about the Spanish conquest of the Aztecs. She has served on the faculty at Fordham University, Yale University, Primary Stages, Broadway Workshop, and Stella Adler Conservatory, among others, and frequently serves as a guest speaker at programs throughout the country.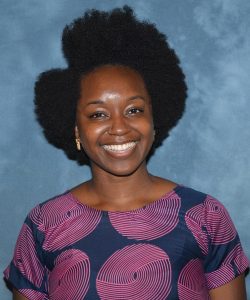 Chinwe Ezinna Oriji, assistant professor of sociology, is a black studies scholar whose research and teaching focus on race, racialization, and blackness, Nigerian studies, white Western imperialism and immigration, black feminisms and anti-black capitalism. Her most recent article, "From Biafra to Police Brutality," is published in Ethnic and Racial Studies. Her book manuscript tentatively titled Black African Flight charts how white colonial capitalism and oil imperialism impact internal migratory flight in Nigeria and to the U.S. Oriji received her BS and BA from Rutgers University, her MPhil from the University of Cambridge, and her PhD from the University of Texas at Austin in African and African diaspora studies. Oriji will be teaching Introduction to Sociology and Race, Immigration, and the U.S. Empire this fall. Oriji looks forward to connecting with both faculty and students.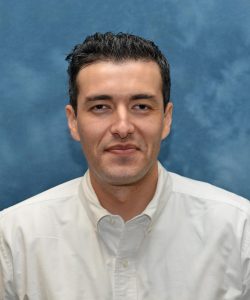 Richard Parkin, assistant professor of the practice in film studies, is an honors graduate of the University of California, Berkeley, and a recipient of the Roselyn Schneider Eisner Prize, UC Berkeley's highest recognition in film/video arts. He received an MFA in film production from UCLA's School of Theater, Film and Television. His work has screened at the Los Angeles County Museum of Art, Los Angeles Film Festival, and Palm Springs ShortFest and has earned recognition from the Directors Guild of America and the Academy of Motion Picture Arts and Sciences. He is completing a feature documentary about songwriter/musician Jackson C. Frank. Parkin has been a visiting assistant professor of filmmaking at Wesleyan since 2017. He teaches courses on film and digital video production.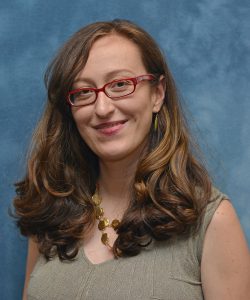 Mary Paul, assistant professor of the practice in theater, first came to Wesleyan last spring, hired as the interim production manager and technical director in theater. She holds a BFA in theater design and production from the University of Connecticut. Prior to this, she was the technical director at the University of New Haven and interim technical director at Fairfield University, as well as a teacher and technical director at Regional Center for the Arts in Trumbull, Conn., for four years. She has served as master electrician/AME for the Yale Baroque Opera program and Yale School of Drama's Carlotta Festival of short plays and has also worked with Long Wharf and Hartford Stage on productions like Rear Window (with Kevin Bacon), Anastasia: the Musical (pre-Broadway), and The Piano Lesson. Besides prop, design, lighting, wardrobe, and carpentry credits throughout Connecticut and New York City, she also has several film credits in production design, art direction, and the art department, including for Wishin' and Hopin' with Molly Ringwald, Chevy Chase, and Meat Loaf. Paul has a special interest in music and languages, both spoken and in programming, and is always looking for new ways to democratize theater resources to a wider audience through the internet.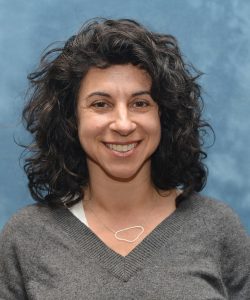 Katie Pearl, assistant professor of theater, holds an MFA in writing for performance from Brown University. Prior to joining Wesleyan's faculty, Pearl served as the Quinn Martin Guest Chair of Directing at UCSD; she was a 2016 visiting lecturer of socially engaged art at Harvard University and a 2017 Anschutz Distinguished Fellow at Princeton University, where her teaching and research focused on the concept of the artist-citizen. Pearl is the co-artistic director of the Obie Award-winning theater company PearlDamour, recognized with support from the National Endowment for the Arts, the Creative Capital Foundation, and the MAP Fund, among others. Her book MILTON: A Performance and Community Engagement Experiment is an extended case-study of PearlDamour's applied theater project in five small towns named Milton across the country and will be published by 53rd State Press later this year. She is a producer of the award-winning documentary about María Irene Fornés, The Rest I Make Up, currently screening worldwide.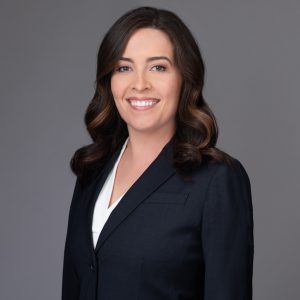 Jennifer Raynor, assistant professor of economics, graduated summa cum laude with a BA in economics from LeMoyne College. She earned her MS in environment and resources and a PhD in agricultural and applied economics at the University of Wisconsin-Madison. Before moving to academia, she worked for the National Oceanic and Atmospheric Administration Fisheries in Hawaii, where she conducted research to inform U.S. fisheries management and policy. During the coming year she will teach the introductory economics course and electives on environmental economics.
Mirko Rucnov, assistant professor of the practice in film studies, is an award-winning filmmaker who earned his BA from the University of Nevada, Las Vegas, and his MFA from Columbia University. His short film First Day of Peace received the Grand Jury Award at the Slamdance International Film Festival, and he had a successful career directing and producing commercial films for Plowshare Films. Rucnov was selected for the prestigious Binger Directing Lab and the European Audiovisual Entrepreneurs Producing Lab. This summer, he began production of his first feature film in Ghana, West Africa. Rucnov has been a visiting assistant professor of film studies at Wesleyan since 2017. He teaches courses on film production.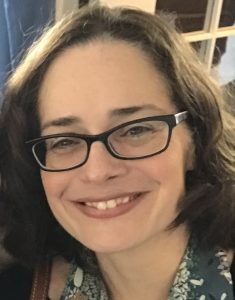 Sarah Ryan, associate professor of the practice in oral communication, holds a BA in organizational communication and Spanish from Capital University, an MLS from Texas Woman's University, an MA in interpersonal communication and a PhD in rhetorical criticism from Ohio University, and a JD from Quinnipiac Law School. Ryan has taught at public and private universities in the U.S. and abroad, including Yale Law School, Baruch College, and the University of Texas at El Paso. Her research explores public deliberation and civic participation, including how members of diasporas build community, how nonprofit leaders communicate with donors, and how governments suppress dissent through citizen control systems. Ryan spent 2018–19 clerking for the Honorable Victor A. Bolden (District of Connecticut). Prior to that, she worked as a staff attorney at the Connecticut Veterans Legal Center. Before her law career, Ryan ran The Bronx Defenders Debate Initiative and coached high school and college debate for seven years. At Wesleyan, Ryan will teach courses in negotiation, debate, and oral advocacy, and will work with the Center for Pedagogical Innovation.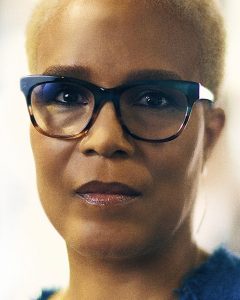 Tracy Strain, professor of the practice in film studies, joins us from Northeastern University, where she was professor of the practice in the College of the Arts, Media and Design. She is an award-winning director, producer, and writer committed to using film, video, and interactive technology to reveal the ways that race, ethnicity, gender, and class work to shape lives. Her film about Lorraine Hansberry, Sighted Eyes/Feeling Heart, earned the American Historical Association Film Award, the Peabody Award, and the NAACP Image Award. With Randall MacLowry, Strain co-founded The Film Posse, a production company that is relocating from Boston to Middletown. Strain earned her AB from Wellesley College and her EdM from Harvard. She will teach courses in documentary studies and production, and will co-direct the Wesleyan Documentary Project.

Kelly Thayer PhD '04, assistant professor of the practice in integrative sciences, earned her BA degree from Regis College and her PhD in molecular biology and biochemistry from Wesleyan in 2004. As a Wesleyan student, Thayer was an active member of Wesleyan's interdisciplinary Molecular Biophysics program. She performed post-doctoral work at the Massachusetts Institute of Technology, the University of Massachusetts Medical School, and Northwestern University. Her work focuses on using computational methods to predict the dynamic behavior of biological macromolecules to improve our understanding of their function. Her work currently focuses on systems such as the tumor suppressor protein, p53, ribosomal mRNA-rRNA basepairing and stapled peptides. She was recently awarded an NIH grant for her work on Allosteric Drug Design using Ensemble Networks. She also recently received a grant from Bristol-Myers Squibb to characterize stapled alpha helical peptides. Thayer comes to Wesleyan with extensive liberal arts teaching experiences at Assumption College, Skidmore College, and Vassar College. With her background in computation and her strong interest in biological problems, Thayer will contribute to teaching in Computer Science, Molecular Biophysics, and the College of Integrative Sciences. 
New visiting faculty include: Beth Anderson, visiting assistant professor of psychology; Robert Antoni, Frank B. Weeks Visiting Associate Professor of English and assistant director of creative writing; Allison Bernard, visiting assistant professor of East Asian studies; Dannielle Bowman, visiting assistant professor of art; Corrado Confalonieri, visiting assistant professor of Italian; Rayya El Zein, visiting assistant professor of anthropology; and Ryan Fics, postdoctoral fellow in the Center for the Humanities.
Also Anisha Gupta, visiting assistant professor of chemistry; Benjamin Haber, visiting assistant professor of sociology; Mark Hoffarth, David Scott Williams Visiting Assistant Professor of Psychology; Andrew Holland, visiting assistant professor of theater; John Hulsey, Andrew W. Mellon Postgraduate Research Fellow in Interdisciplinary Arts Practices; Mark McInerney, visiting instructor in economics; and Jaymee Ngernwichit, visiting assistant professor of theater.
Also Hyun Hee Park, visiting assistant professor of East Asian studies; Charles Siebert, Menakka and Essel Bailey '66 Distinguished Visiting Scholar in the College of the Environment; Joseph Slaughter, Chamberlain Project Fellow in the Center for the Study of Public Life and visiting assistant professor of history; Kevin Vrevich, visiting assistant professor of history; Alicia (Pippin) Wolfe, postdoctoral fellow in computer science; and Benjamin Wurgaft, visiting assistant professor in the College of Social Studies and visiting assistant professor of history.