Wesleyan Community Participates in Global Climate Strikes (with Photo Gallery)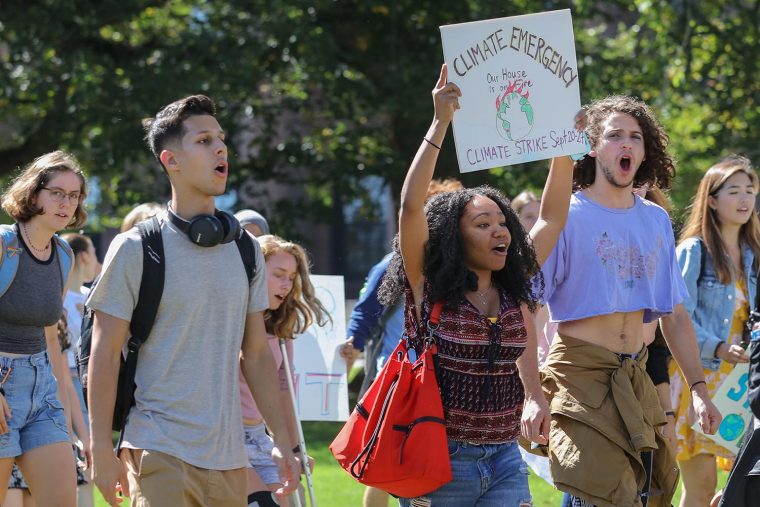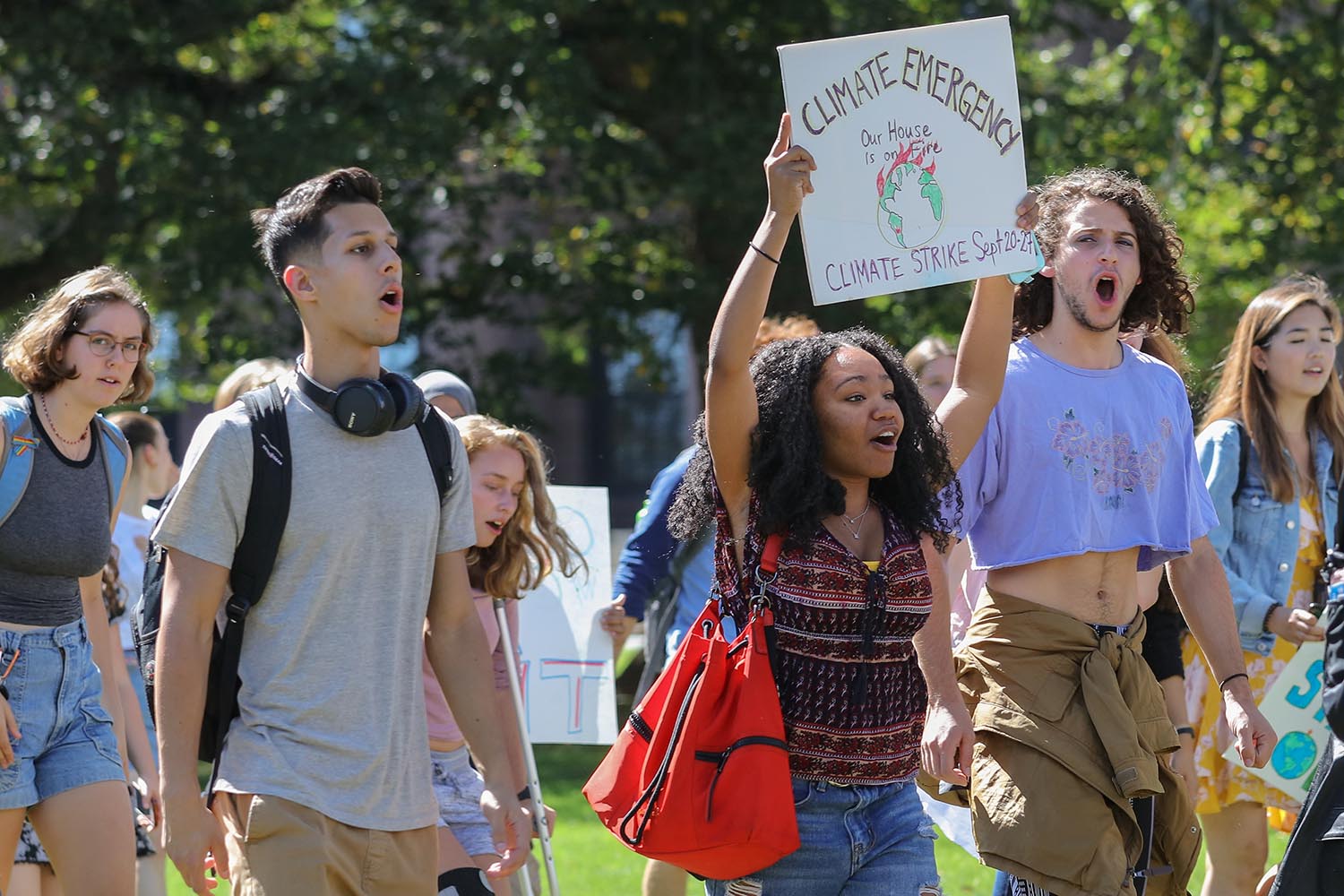 On Sept. 20, members of the Wesleyan community—including students, faculty, staff, and Middletown community leaders—joined millions of young people around the world by participating in the Global Climate Strike. Taking place in more than 150 countries, the Global Climate Strike (held Sept. 20-27) amplifies a chorus of concern about the catastrophic dangers of climate change.
The on-campus strike included speeches by students, faculty, and a community member, and concluded with a march around campus. Boldly displaying handcrafted signs, students paraded around campus chanting, "No coal, no oil, keep the carbon in the soil," and "Hey, hey, ho, ho, fossil fuels have got to go."
The strike concluded with a march around campus and candlelight vigil. The event kicked off a week's worth of activities centered around the threat of climate change.
While most students participated in on-campus activities, others traveled to New York to participate in workshops and lectures on these issues in relation to social justice, organized by the United Nations Sustainable Development Solutions Network (of which Wesleyan's College of the Environment is a founding member). An additional 43 Wesleyan students rallied at the climate strike in Hartford at the Connecticut State Capitol building.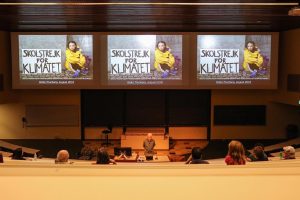 In conjunction with the Global Climate Strike, Professor of Physics Brian Stewart led his 12th Annual Earth Rant on Sept. 20. Stewart examined how ecosystem tipping points, climate tipping points, social tipping points, political tipping points, and personal tipping points are interrelated and interact in the context of our unique moment in world history.
And on Sept. 27, the Wesleyan Climate Action Group (CAG) staged a sit-in behind North College where they encouraged students to join in on a discussion about climate change and activism.
The Wesleyan Climate Strike was sponsored by the CAG, the College of the Environment, Wesleyan Engage, and the Wesleyan Green Fund.
(Photos by Olivia Drake, Simon Duan '23, Nick Sng '23, and Alexa Jablonski '22). View additional photos on this College of the Environment coexist blog post.