Pie-Eating Contest, Benefit Bake Sale, Live Music at 2019 Pumpkin Fest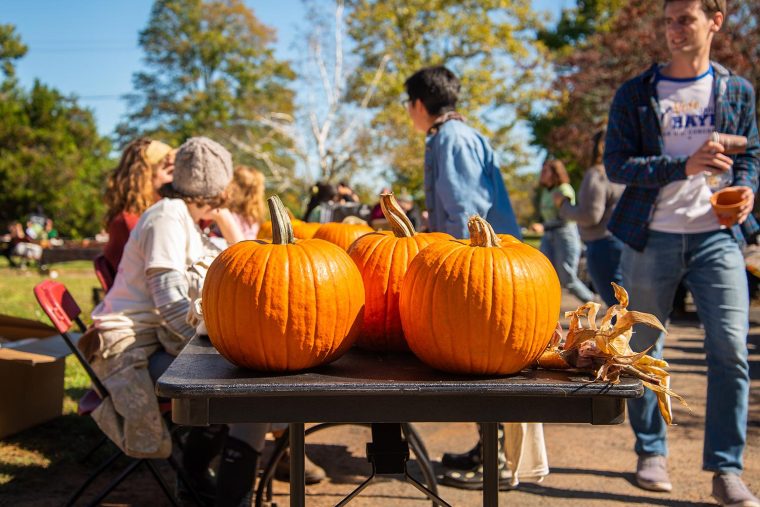 On Oct. 5, hundreds of Wesleyan and local community members celebrated the early fall season at the 16th annual Pumpkin Fest at Long Lane Farm.
Participants were treated to farm tours, crafts, a pie-eating contest, free veggie burgers and cider, prizes, and a baked goods sale benefiting New Horizons Domestic Violence Shelter. Lopii, Iris Olympia, Barry Chernoff, Emcee Elvee, Rebecca Roff, and Skye Hawthorne provided live music throughout the event.
Representatives from Wesleyan's Office of Sustainability, WesDivest, Bread Salvage, Wesleyan Climate Action Group, the Wesleyan Resource Center, WildWes, Natural History Museum, Sunrise, Outing Club, Wesleyan Refugee Project, Uslac, Veg Out, Real Food Challenge, and the Wesleyan North End Action Team provided information booths at the festival.
The event was cosponsored by Long Lane Farm, the College of the Environment, the Green Fund, and Wesleyan Bon Appétit.
View photos of the event below and on this College of the Environment coexist blog post. (Photos below by Nick Sng '23 and Simon Duan '23)