Hill '93 Reads from Latest Book at Wesleyan RJ Julia Bookstore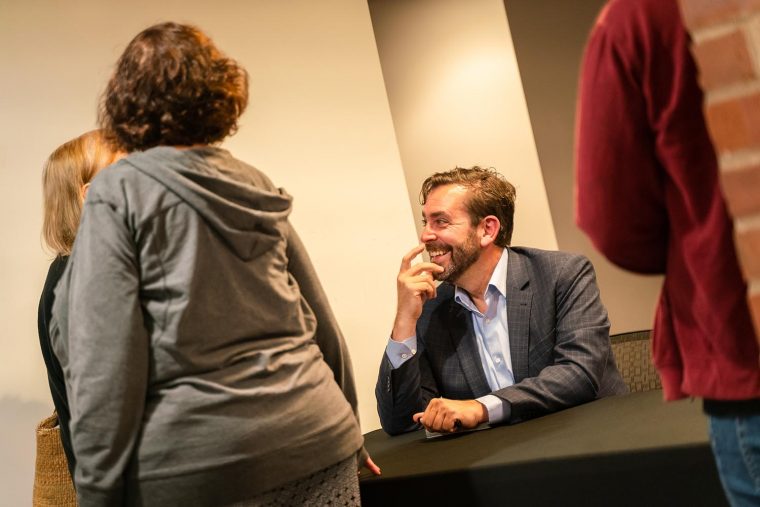 On Oct. 8, Edwin Hill '93 presented an author's talk and reading at the Wesleyan RJ Julia Bookstore.
Hill is the author of the crime novel The Missing Ones, a follow up to his critically-acclaimed book Little Comfort. He presented his reading with Vanessa Lillie, author of Little Voices.
Hill, of Roslindale, Mass., served as the vice president and editorial director for Bedford/St. Martin's, a division of Macmillan for many years before turning to writing full time. He has written for Publishers Weekly, the L.A. Review of Books, and Ellery Queen Mystery Magazine, among other publications.
Photos of his talk are below: (Photos by Nick Sng '23)