Indian Sarod Master Performs at Wesleyan's 43rd Annual Navaratri Festival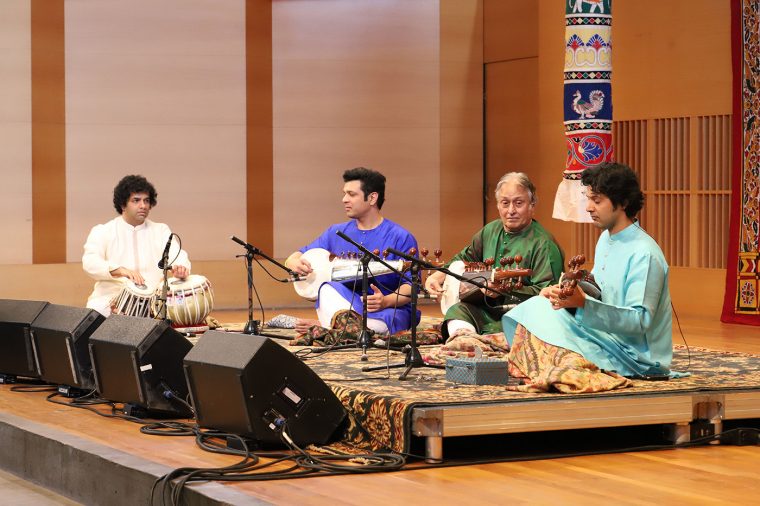 Wesleyan's 43rd Navaratri Festival, held Oct. 10-14, celebrated traditional Indian music and dance.
2019 Navaratri Festival events included:
A colloquium focusing on "Re-sounding Islam—Marking Religious and Aesthetic Pluralism in the Historiography of South Indian Music."
The Saraswati Puja (Hindu ceremony), where audience members bring instruments, manuscripts, and other items for blessing.
"The Sarod Trilogy" by Amjad Ali Khan.
The Bhojanam (feast) featuring vegetarian Indian delicacies.
"The Courtesan Dance" from South India by guest performer Yashoda Thakore.
"Vocal Music of South India" by vocalist and Adjunct Associate Professor of Music B. Balasubrahmaniyan and Adjunct Assistant Professor of Music David Nelson on mridangam and violinist Nandini Viswanathan.

A free interactive presentation of the fundamental concepts of Indian classical music, and how the practice of composition continually helps to preserve both tradition and musical technique.
The festival was presented by the Center for the Arts, Music Department, and Dance Department, with leadership support from the Madhu Reddy Endowed Fund for Indian Music and Dance at Wesleyan University, and additional support from the Jon B. Higgins Memorial Fund.
Grammy Award-nominated sarod (19-stringed instrument) master Amjad Ali Khan performed "Sarod Trilogy" Oct. 10 as part of the 43rd Navaratri Festival at Wesleyan.
Khan was joined by his sarod-playing sons Amaan Ali Bangash and Ayaan Ali Bangash, along with tabla player Amit Kavthekar. Khan was born into the sixth generation of the illustrious lineage of the Senia-Bangash school of music, and is credited with reinventing the technique of playing the sarod, which means "melody" in Persian.
Photos of the "Sarod Trilogy" performance are below: (Photos by Rich Marinelli)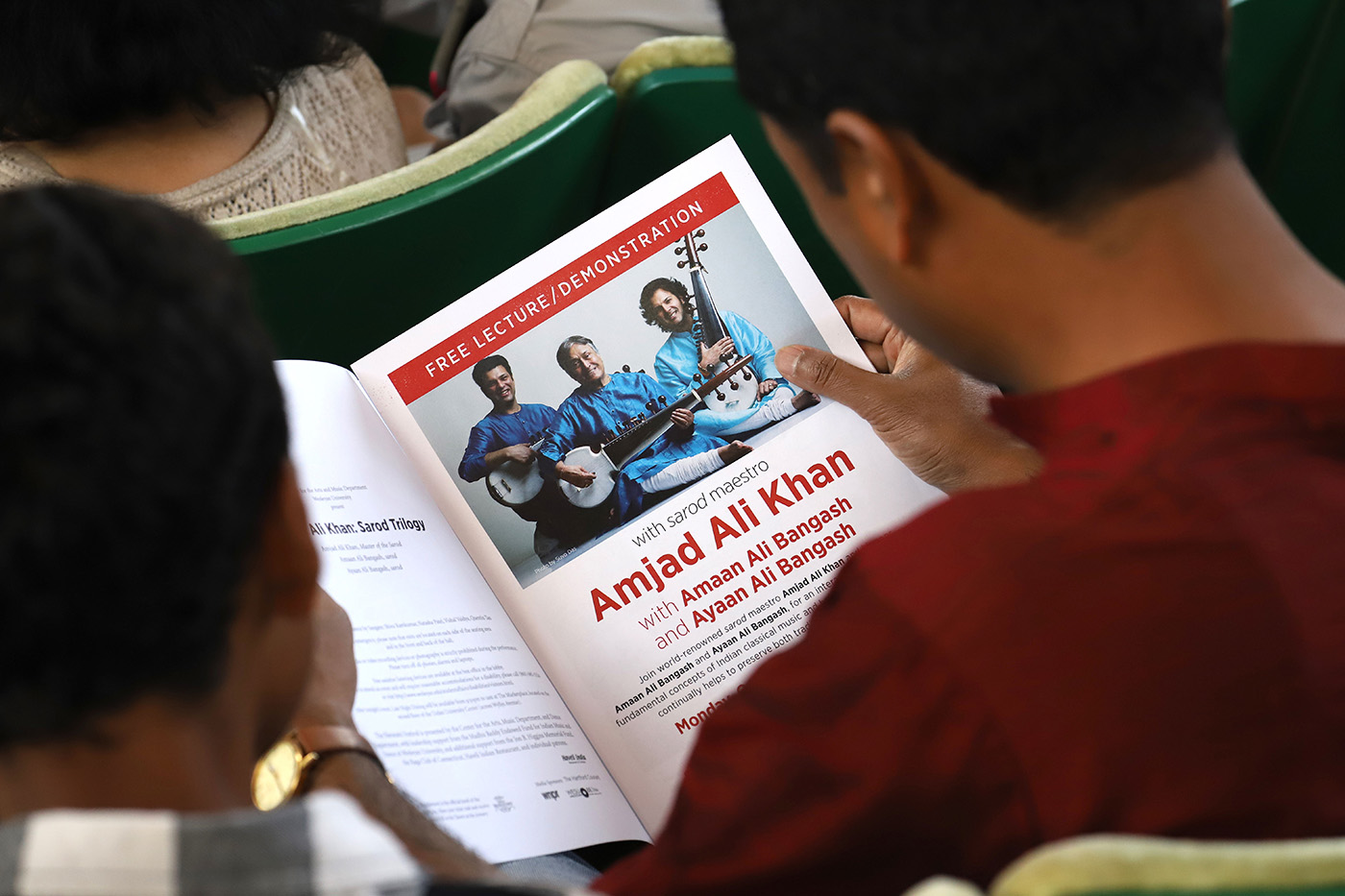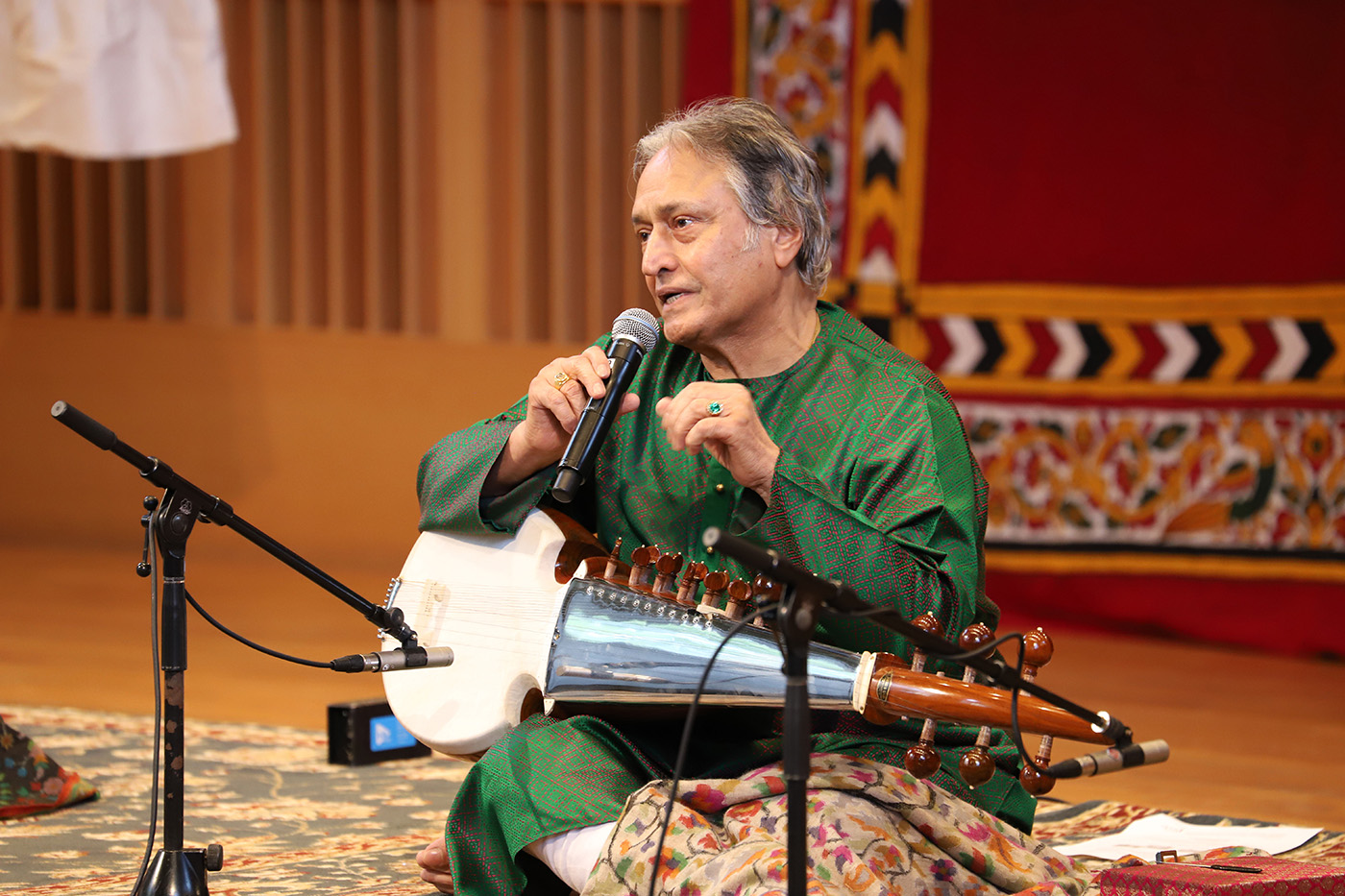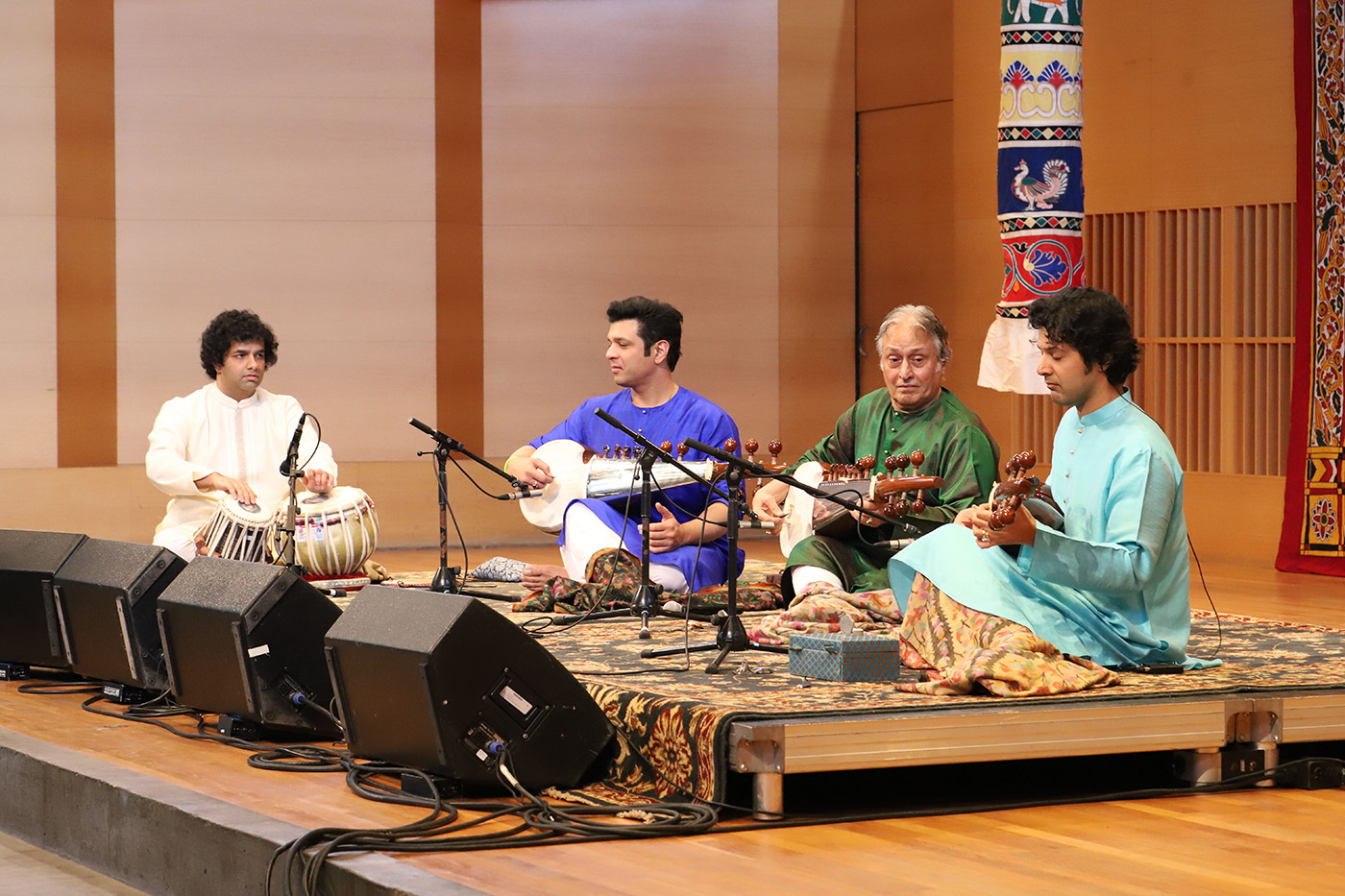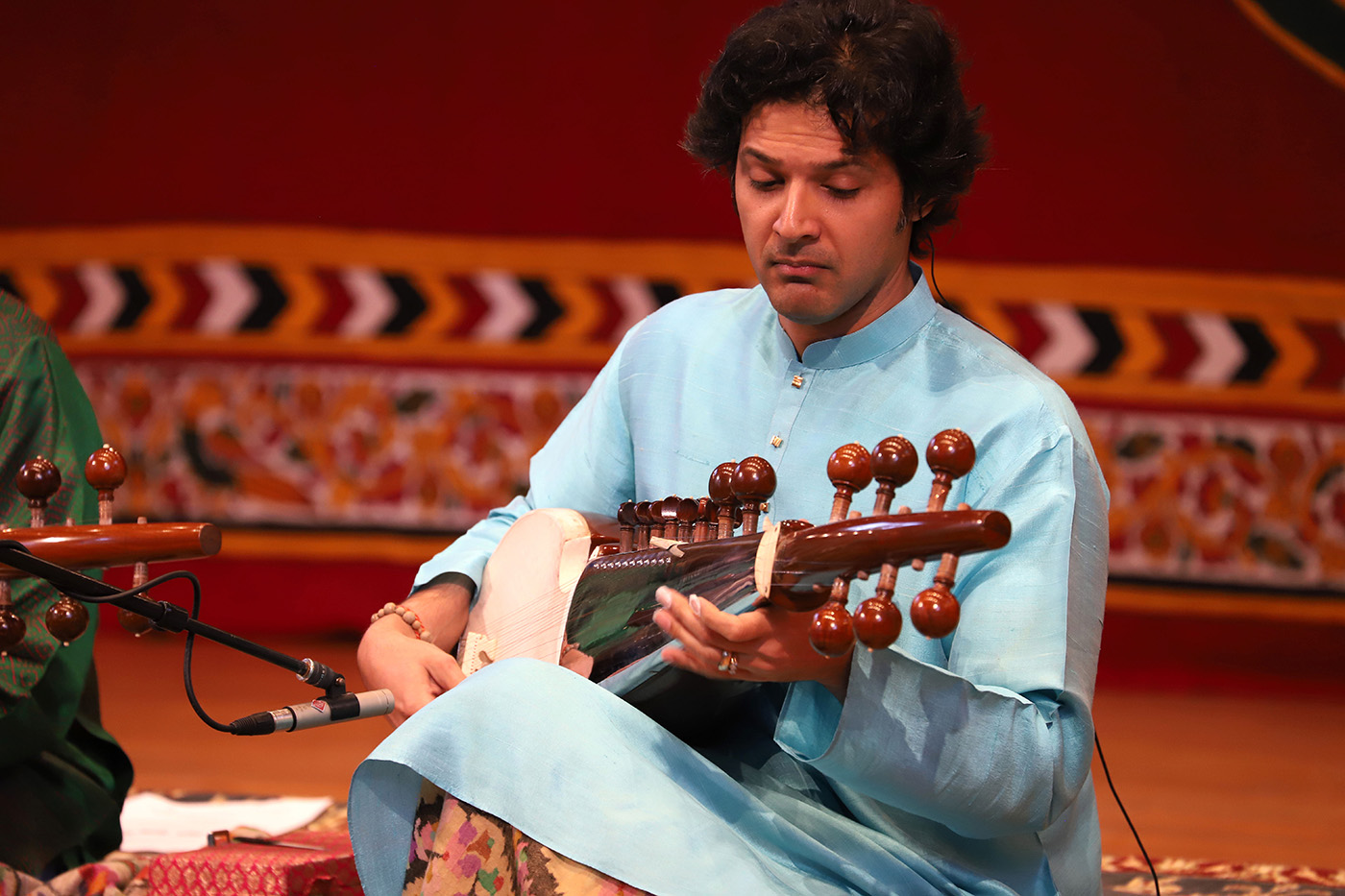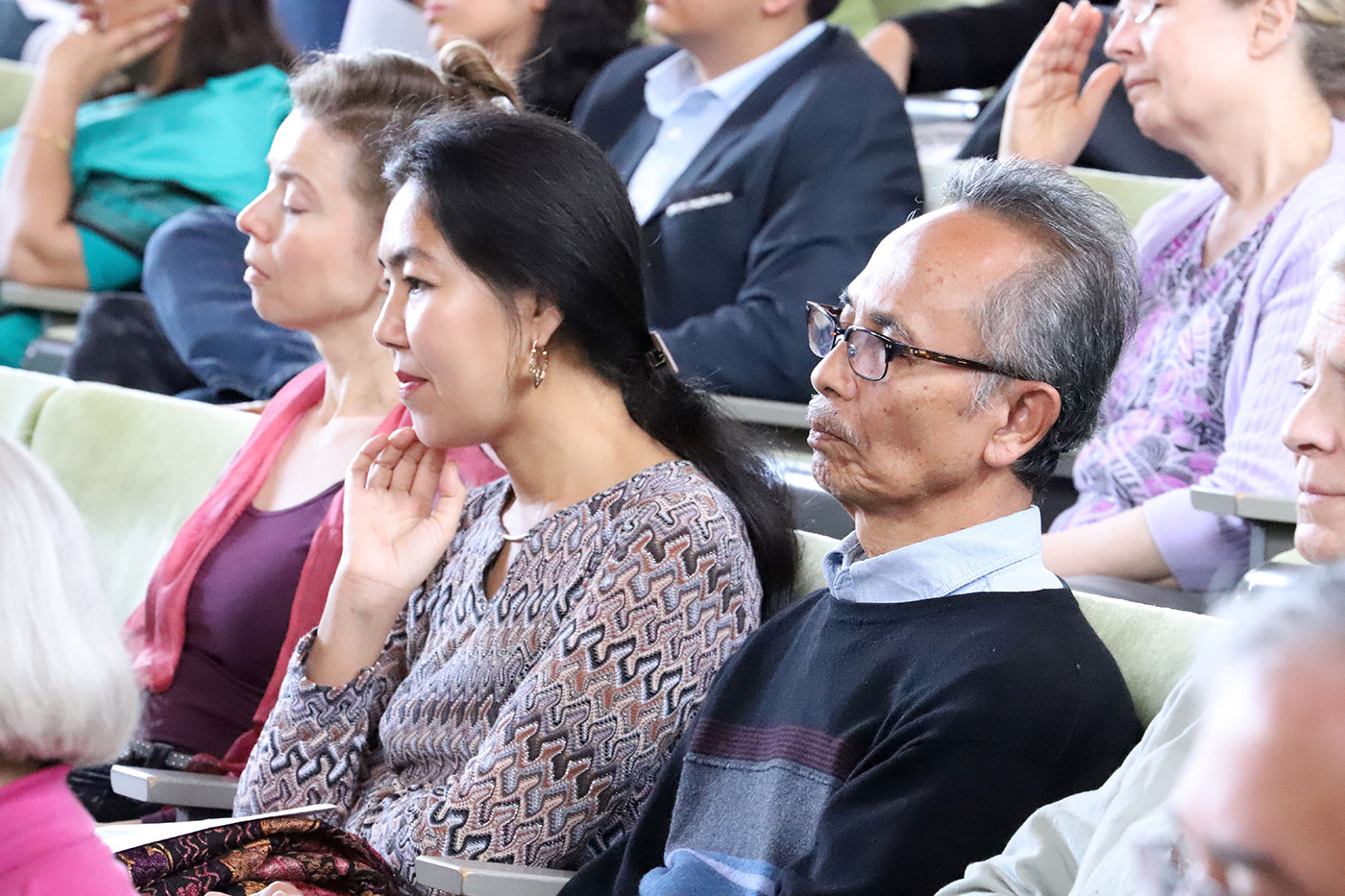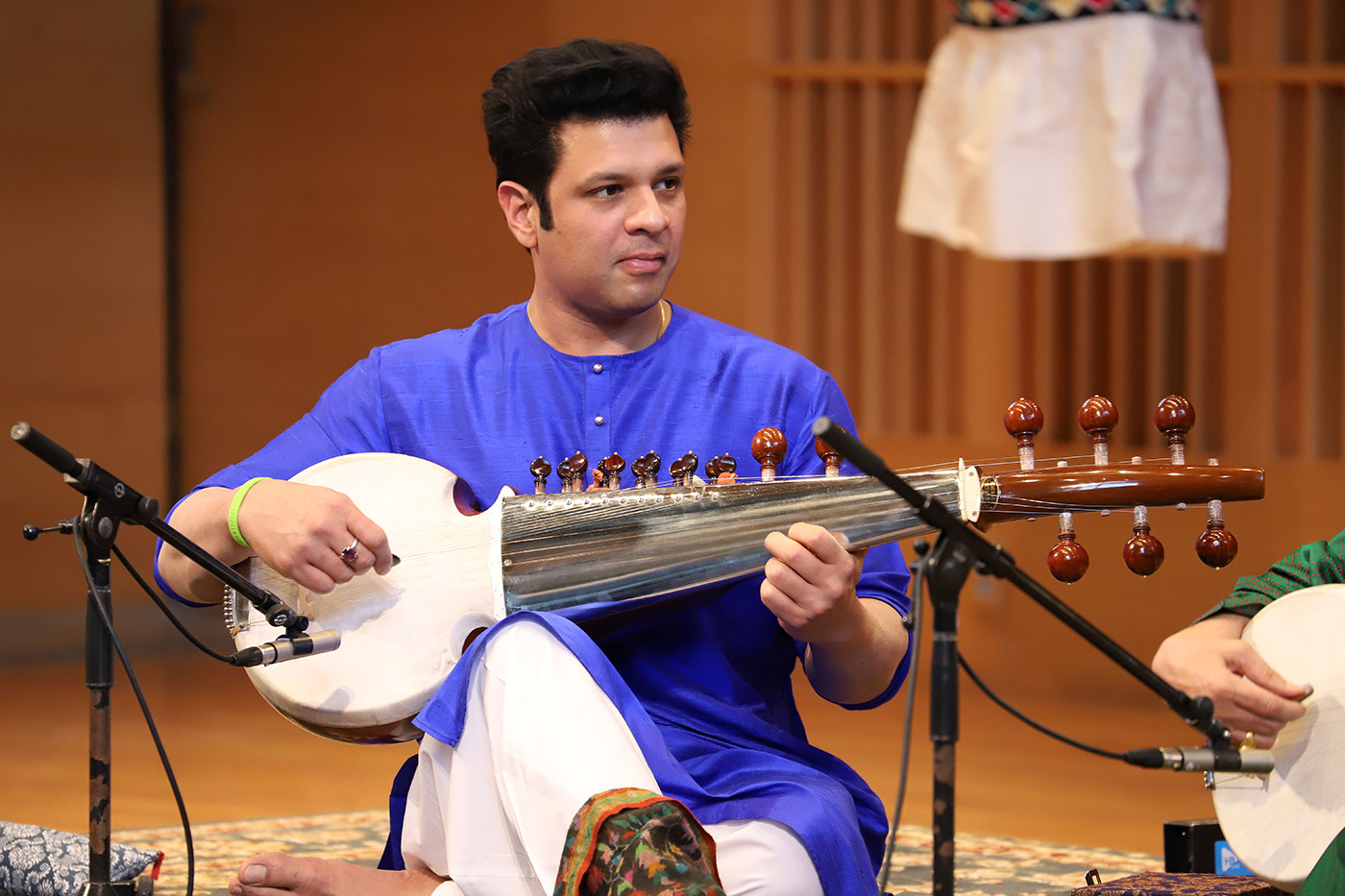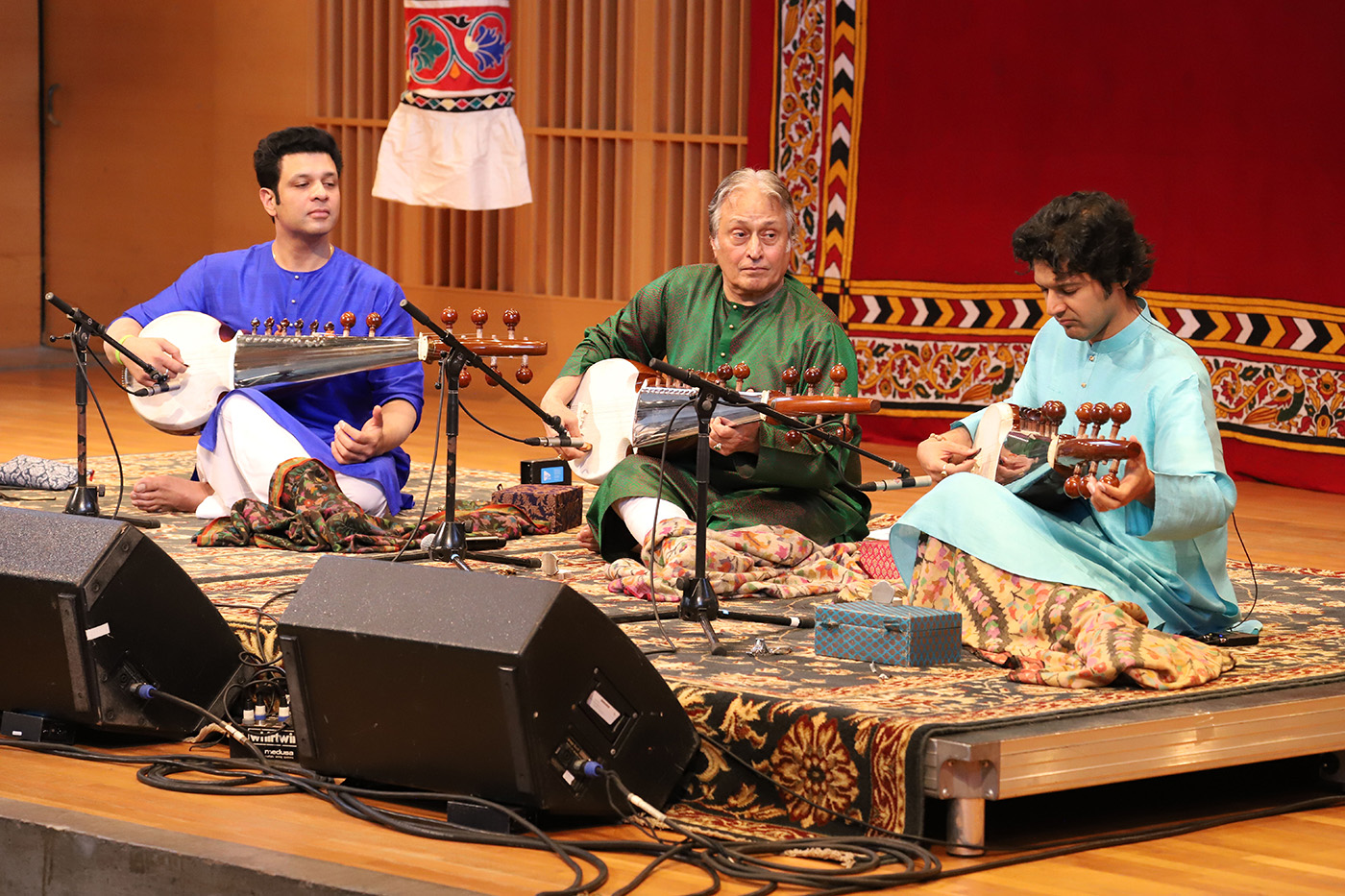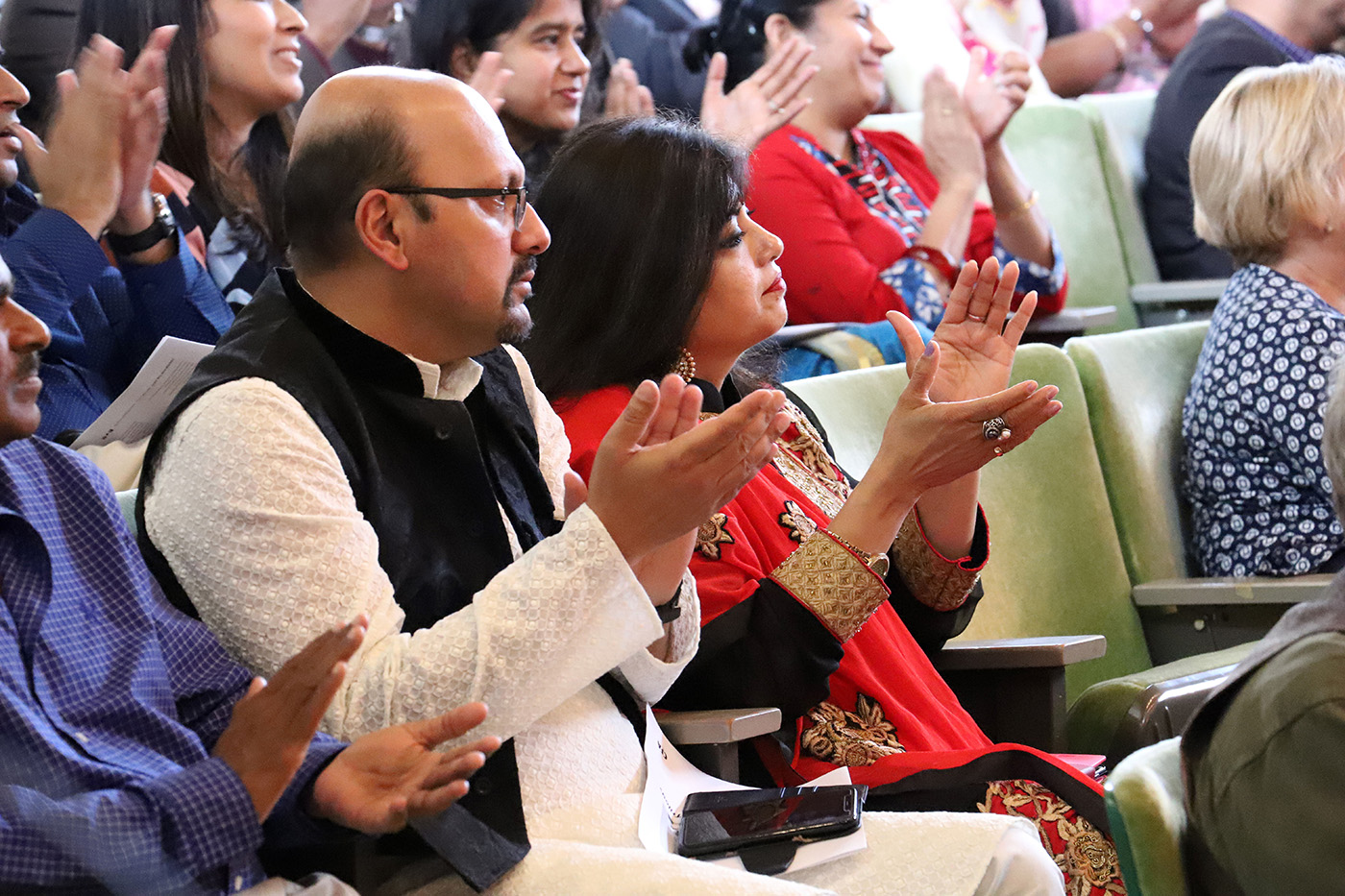 On Oct. 12, Yashoda Thakore performed the Courtesan Dance from South India. Thakore balanced the practice of the art of dance with research in this Connecticut debut. She has emerged as an artist widely regarded for innovative classicism, enthralling audiences around the world—from England and Greece to Dubai and Bangladesh—with her flawless artistry. She has also conducted lectures in Russia and France.
Photos of Thakore's performance are below: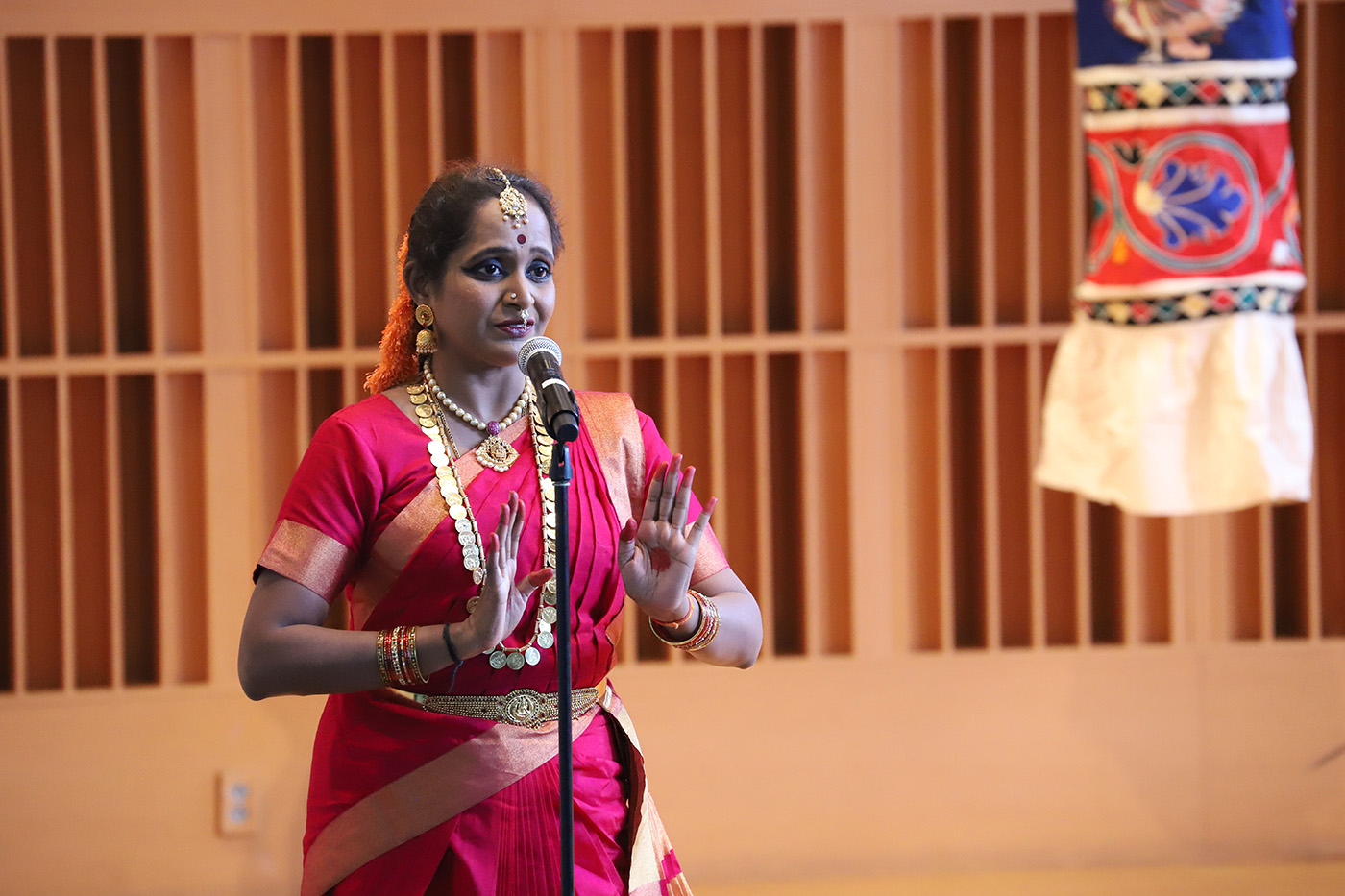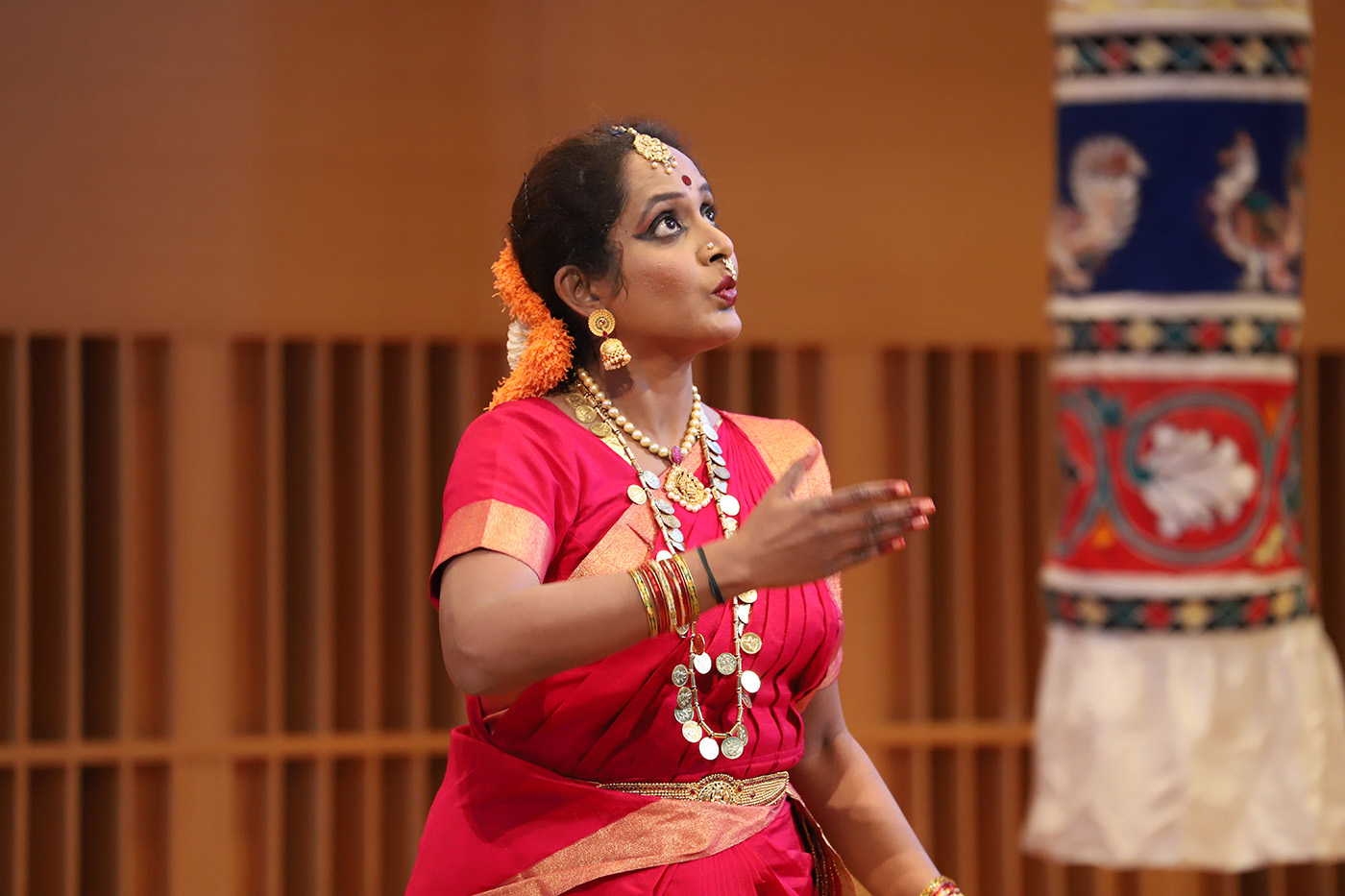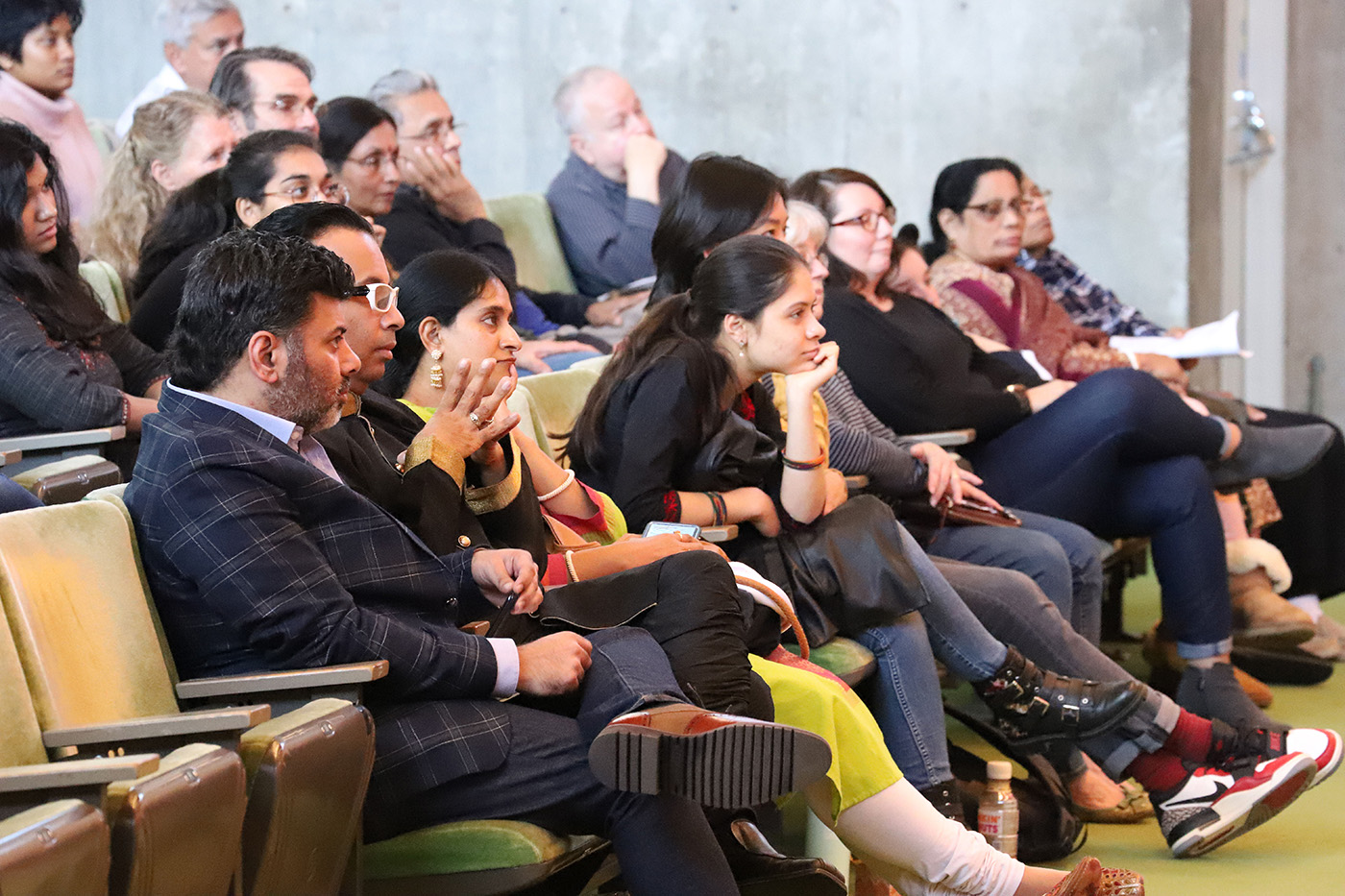 Students also performed during the 43rd annual Navaratri Festival: