Miniature Artworks Displayed at Into the Image Exhibit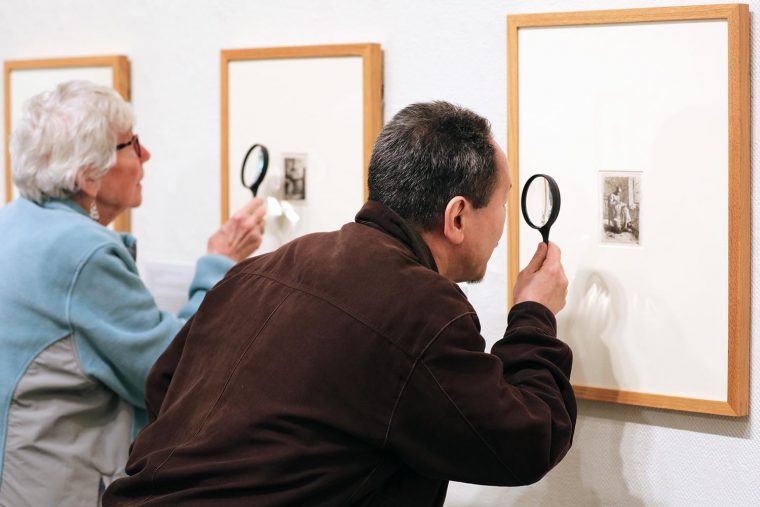 The exhibit titled Into the Image is on display at the Davison Art Center (DAC) through Nov. 24. This exhibition of miniature artworks—drawn entirely from the Davison Art Center collection—features objects made across several centuries and includes examples by Rembrandt van Rijn and Henri Matisse.
On Oct. 10, Miya Tokumitsu, DAC curator, and Andy Szegedy-Maszak, Jane A. Seney Professor of Greek and Professor of Classical Studies, led a gallery talk during the opening reception.
Into the Image will be the final exhibition in the Davison Art Center's current gallery at 301 High Street. A new gallery will be constructed between Olin Library and the Public Affairs Center over the next few years.
Photos of the opening reception are below: (Photos by Simon Duan '23)