Football Claims Little Three Victory During Homecoming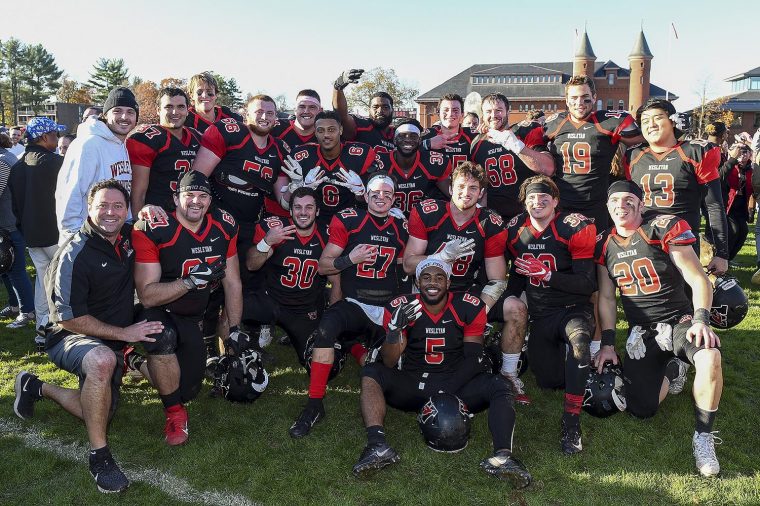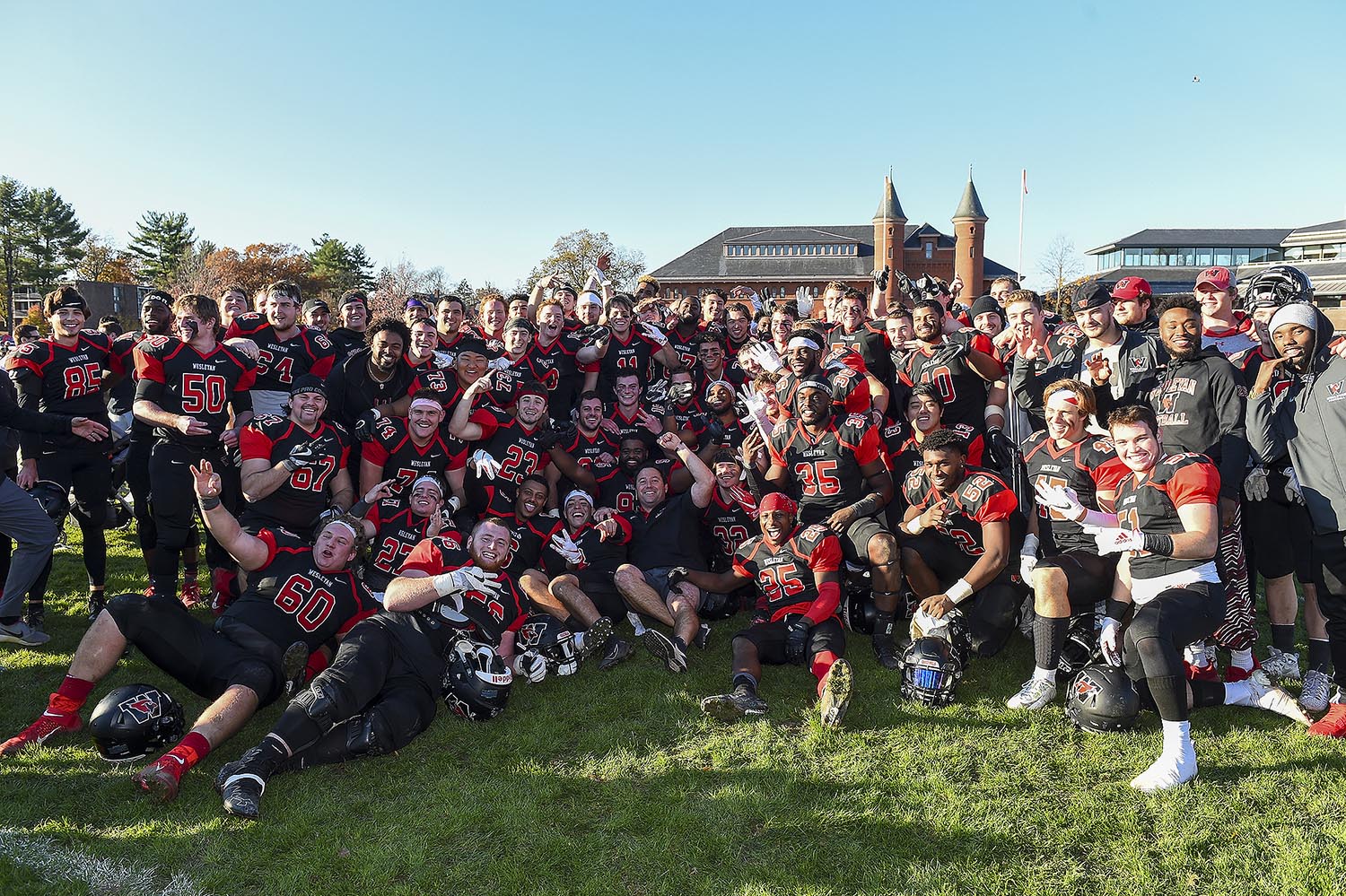 On the Cardinals' first play in overtime, David Estevez '22 ran 25 yards for the game-winning touchdown as the Wesleyan football team defeated Williams, 27-21, during Homecoming/Family Weekend at Corwin Stadium on Nov. 2. With the win, the Cardinals, who defeated Amherst in double-overtime a week ago, claimed the Little Three title outright for the third time in the past seven seasons.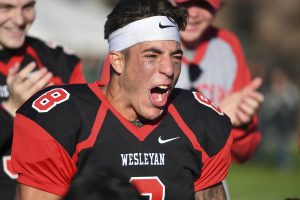 Estevez scored all four touchdowns for Wesleyan as he rushed for two, threw for one, and returned a kickoff 96 yards for another score. The Cardinals improved to 7-1 overall as they snapped Williams's six-game winning streak.
For the sixth time this season, the Wesleyan football team received a conference weekly award as Estevez earned NESCAC Offensive Player of the Week honors following an incredible performance in the Little Three win.
Read more about the game in this Wesleyan Athletics press release.
Photos of the game are below: (Photos courtesy of Steve McLaughlin Photography)